Found that the noodles were quite delicious with the combination of seafood (prawns & sotongs), chicken meat and green vegetables especially, they were literally pouring the soup it over their fried noodles.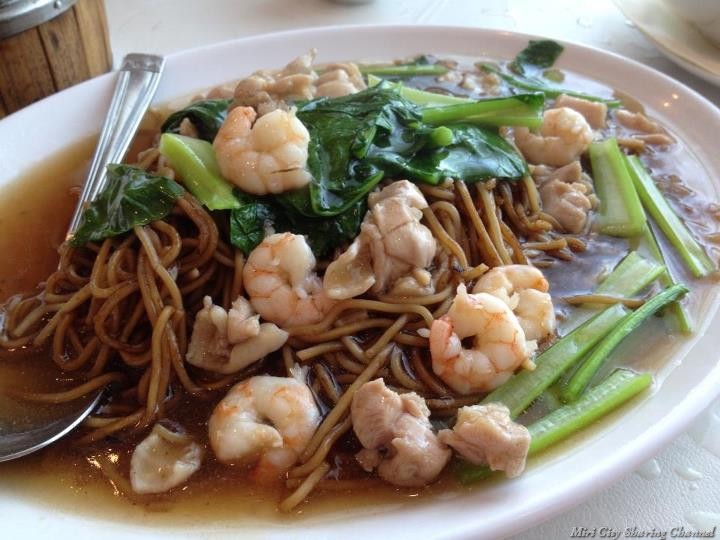 Hmm, I guess that's the great way of eating it. There are also kicap and sauce on the table which you can mix into your noodles according to your own liking. As for me, I just dripped a few drops of kicap and add some chili minces, it was good to go. You can order according to the portion size you want. This plate was just RM12.
Where to eat?
Boulevard Restaurant ( Chinese & Sea Food ) 富丽华大酒家
No. 2228, Jalan Saberkas,
Saberkas Commercial Centre, 98008 Miri, Sarawak, Malaysia.