We ordered the New Chicken Foldover from Miri's McDonald Drive-thru Petronas Bulan Sabit area. This is how its packing look like. Some people didn't like the garlic, but we're loving the combination.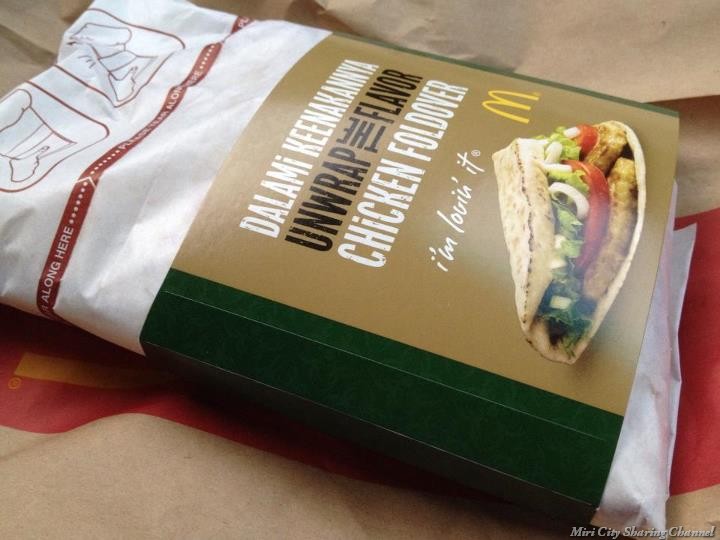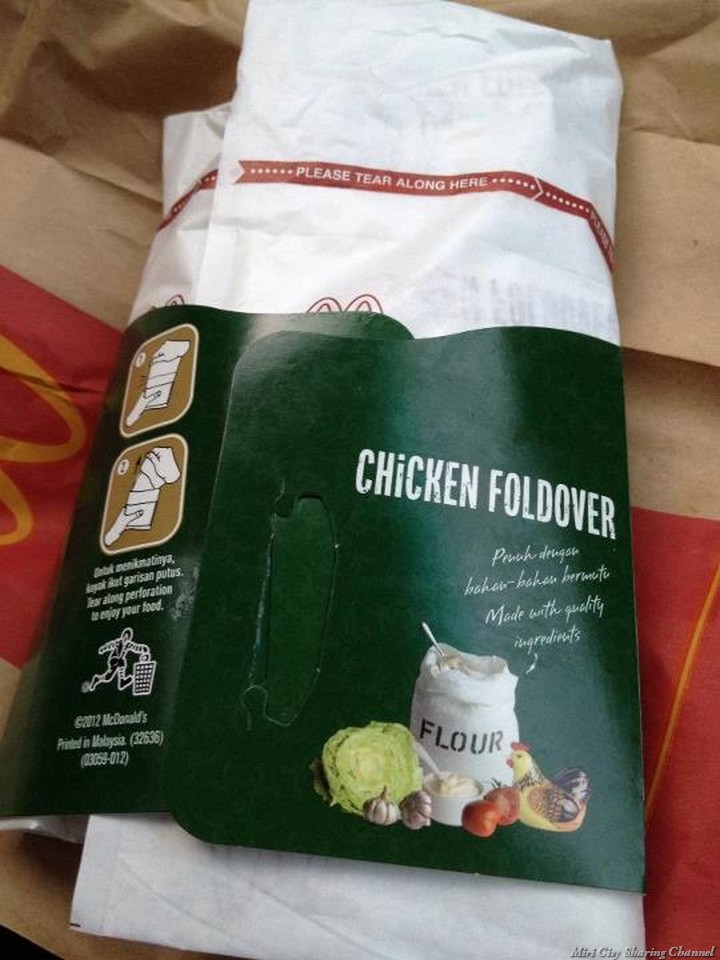 Discover the goodness of McDonald's new Chicken Foldover filled with tomatoes, fresh lettucce, garlic & sauce, two lightly grilled chicken patties, wrapped up in a soft warm toasted flatbread peppered with kalonji seeds for a limited time only.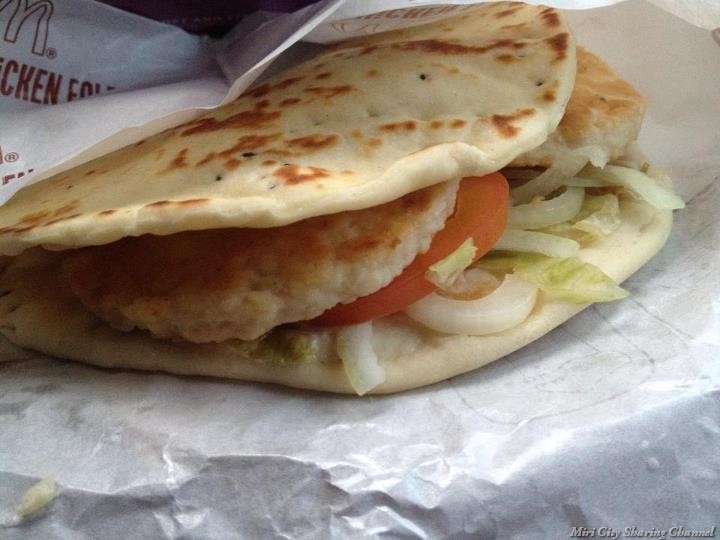 According to news appeared on theSundaydaily, McDonald's Chicken Foldover is currently only available at all McDonald's restaurants in Malaysia until Aug 22, 2012. It is priced at RM8.60 for ala carte while RM9.95 for a medium McValue Lunch and McValue Dinner sets from 12pm- 3.00pm and 6.00pm to 9.00pm while RM12.25 for a medium normal period McValue Meal. The McValue set comes with a Chicken Foldover, a package of french fries and a Coke.