Two-day music festival in Miri, Borneo! Oct 6-7, 2017. Beachfront, Parkcity Everly.
Check out what day your favourite bands are playing at #RTBF17 ! Single day tickets are available at RM88/day, but why not buy the 2-Day Pass for RM138, and have double the fun? No time to lose!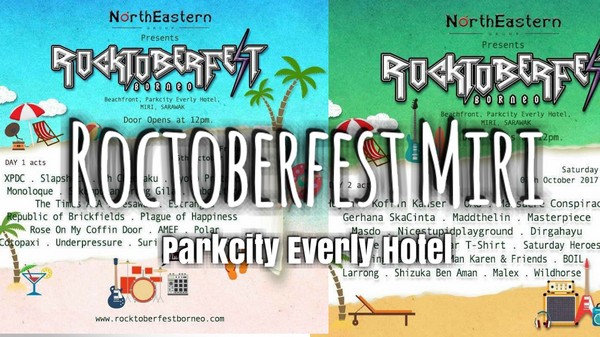 Featuring some of Malaysia's influential rock music names, the first ever Rocktoberfest Borneo in Miri, Sarawak is slated to be the biggest beach side rock music festival in Borneo.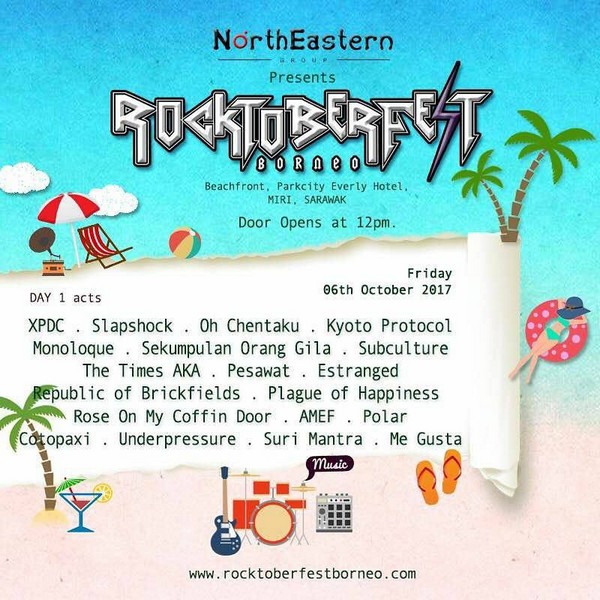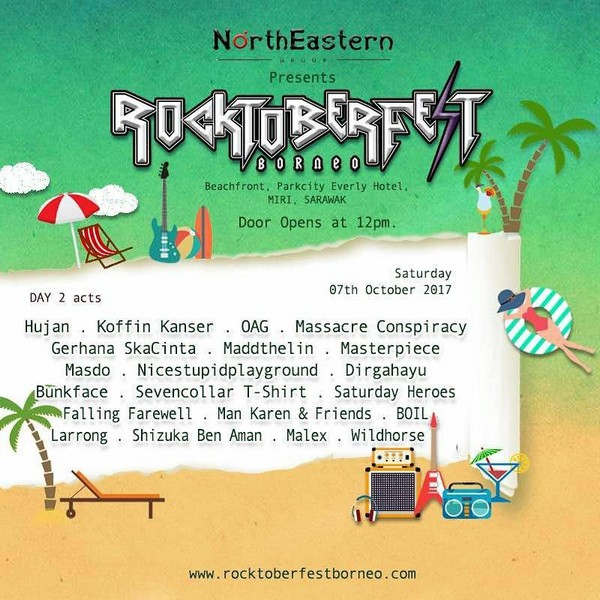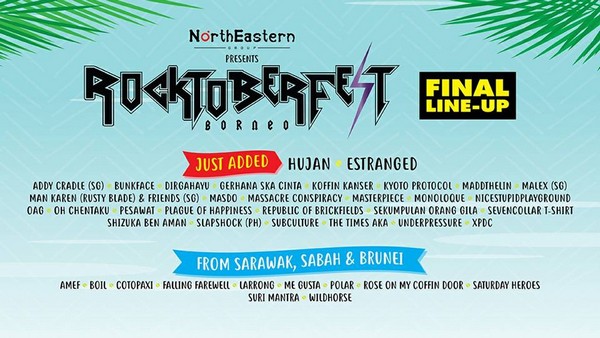 6 & 7 October 2017
Beachfront, ParkCity Everly Miri
www.rocktoberfestborneo.com
FULL LINE-UP:
Addy Cradle (SG)
Bunkface
Dirgahayu
Estranged
Gerhana Ska Cinta
Hujan
Koffin Kanser
Kyoto Protocol
Maddthelin
Malex (SG)
Man Karen (Rusty Blade) & Friends (SG)
Masdo
Massacre Conspiracy
Masterpiece
Monoloque
Nicestupidplayground
OAG
Oh Chentaku
Pesawat
Plague Of Happiness
Republic Of Brickfields
Sekumpulan Orang Gila
Sevencollar T-shirt
Shizuka Ben Aman
Slapshock (PH)
Subculture
The Times AKA
XPDC
From Sarawak, Sabah & Brunei:
Amef
Boil
Cotopaxi
Falling Farewell
Larrong
Me Gusta
Polar
Rose On My Coffin Door
Saturday Heroes
Suri Mantra
Wildhorse
Get your tickets at www.rocktoberfestborneo.com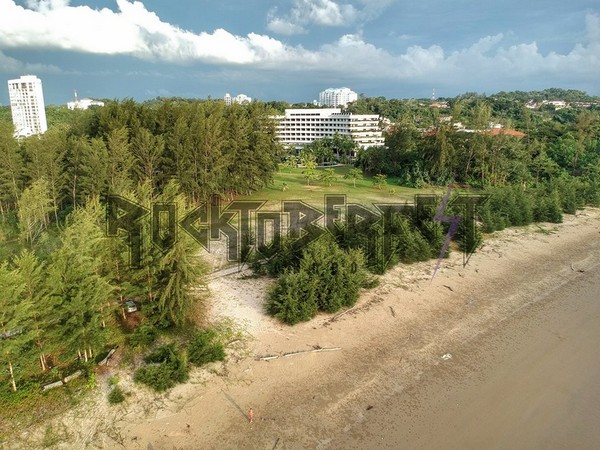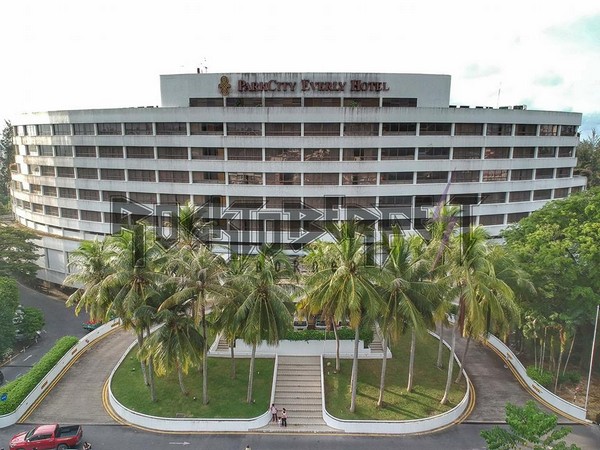 Rocktoberfest Borneo in Miri City Beachfront, Parkcity Everly Hotel.