This small stall, which has been in business for 50 years, recently moved across from Chop Chin Leong Bakery. It doesn't have a name, but it's known among friends as the "Blue House" or "Krokop Little House."
The stall has kolok mee noodles, but their charsiu kolok noodle dish is highly recommended for its delicious and not overly dry sauce.
Their dry wantan is also tasty, with thin skins, ample filling, and a flavorful broth.
However, the owner mentions that the wontons are limited each day, so it's advisable to arrive early to avoid disappointment.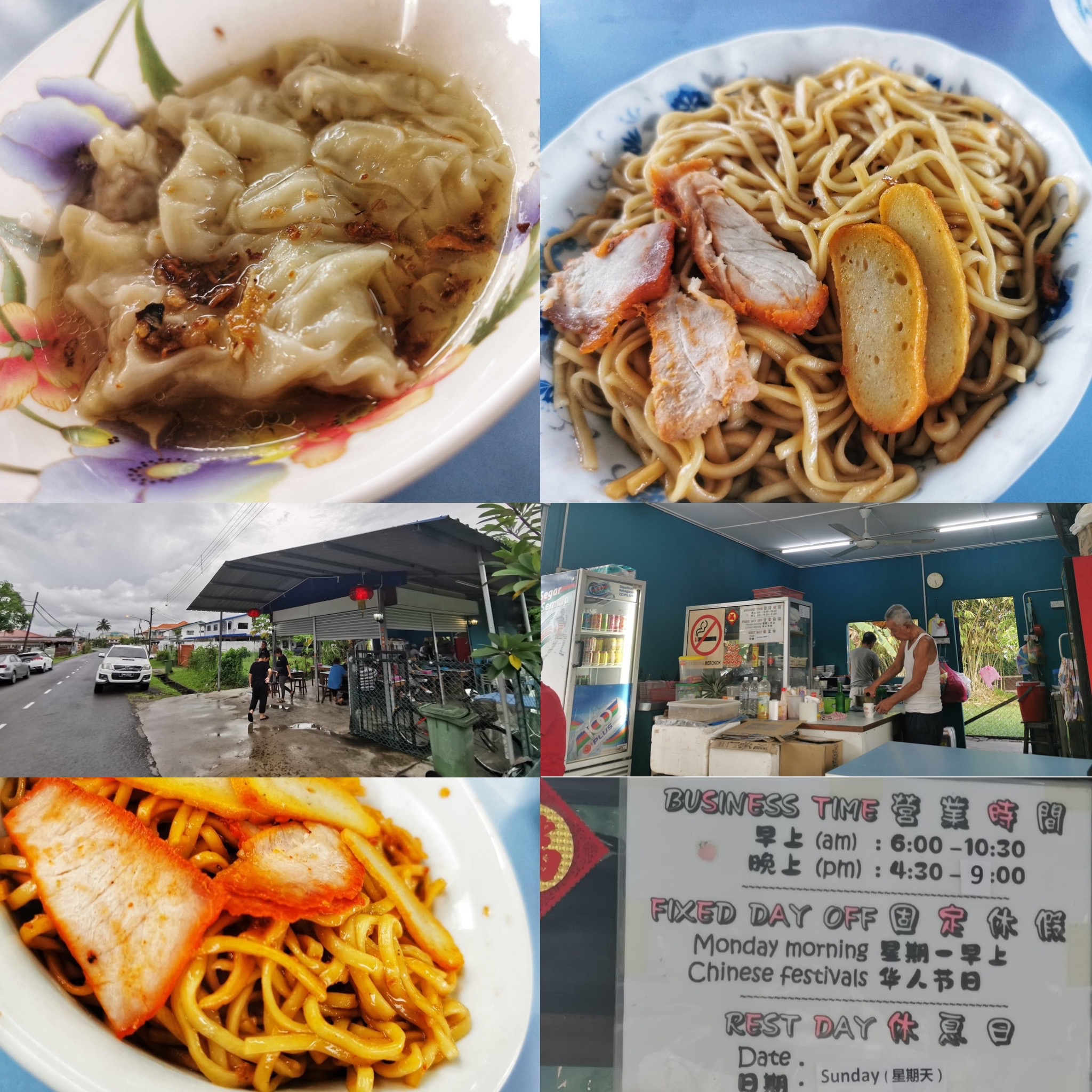 The shop is located diagonally opposite Chop Chin Leong Bakery, and it's recommended to park slightly further inside the roadside for the convenience of other drivers.
(Images: Michael Ng)