Great news Miri people! Famous Hong Kong desserts, Hui Lau Shan 許留山 is opening in Miri City, location at Bintang Megamall Miri.
The initials of HUI LAU SHAN 'H LS' represent our mission on "Health, Leisure and Style". From traditional herbal tea to trendy fresh fruit desserts, our customers' health is always our priority.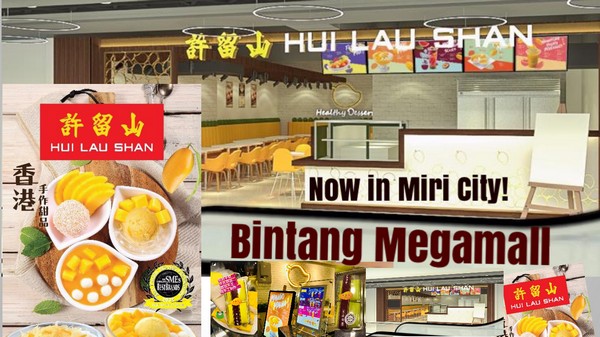 In addition the contemporary interior design of our shops provides a lively and relaxing environment for customers to enjoy their breaks. Together with our team of friendly staff who are always ready to serve, HLS aims to offer a total experience of sweetness.
As a market leader, we keep exploring and creating new products. Each of them is unique and characterized with the renowned HLS style.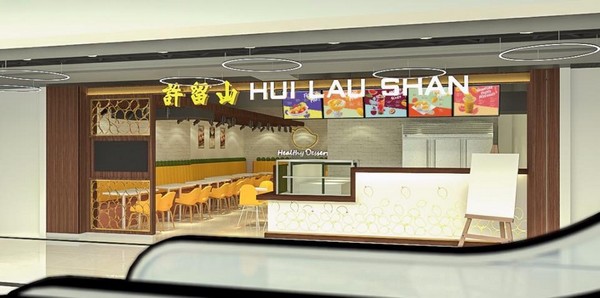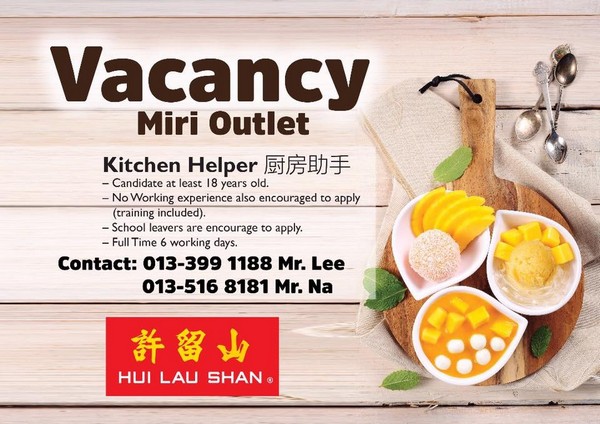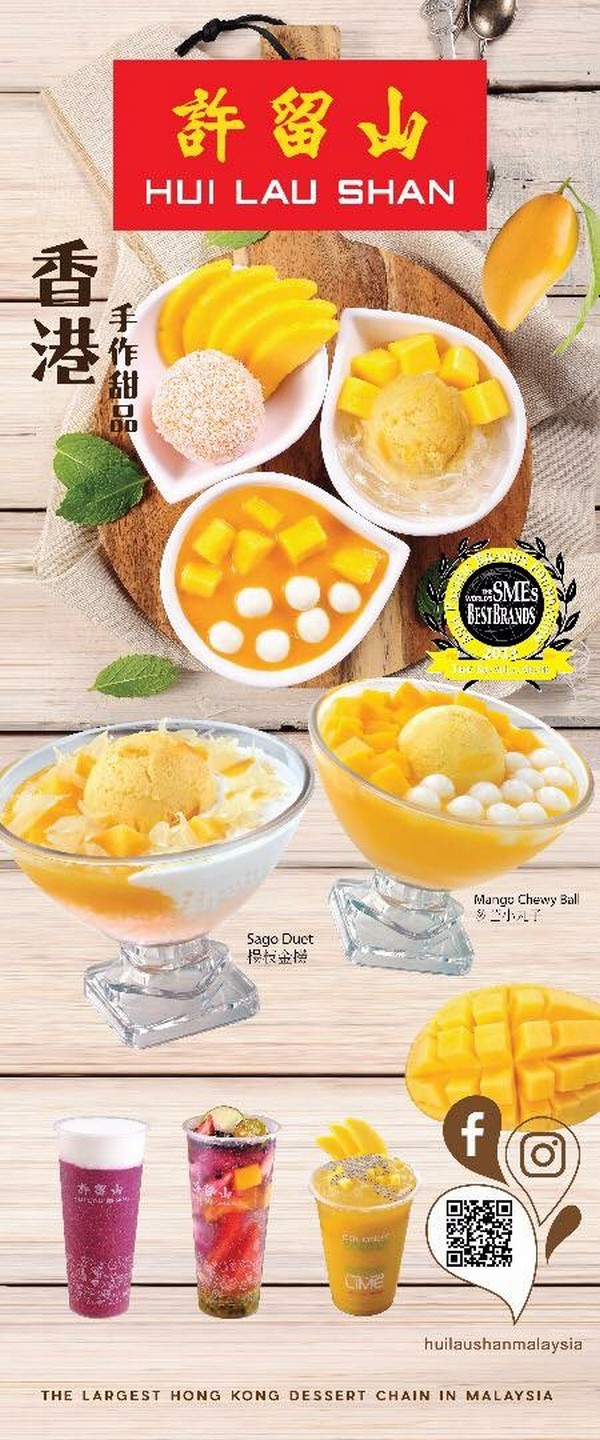 Aspired to become the leader of healthy fruit dessert, and the pioneer to promote healthy fruit dessert culture as a way of life.
2012 – HLS was entitled as the Hong Kong Famous Brand of 2012. This is an industrial acknowledgement of quality service and consumer recognition.
2011 – HLS proudly won the King of Dessert Award "甜品天王" from the King of Catering Competition, which was also known as the Oscar of Catering Sector.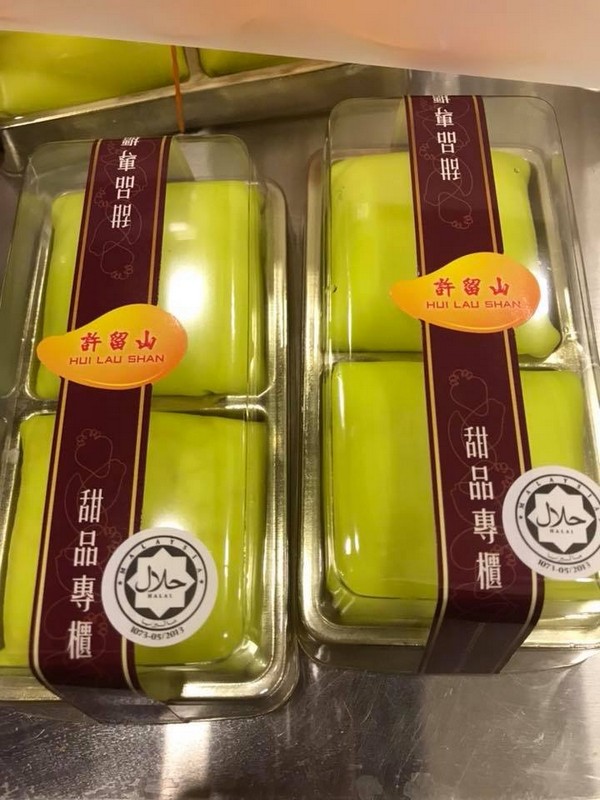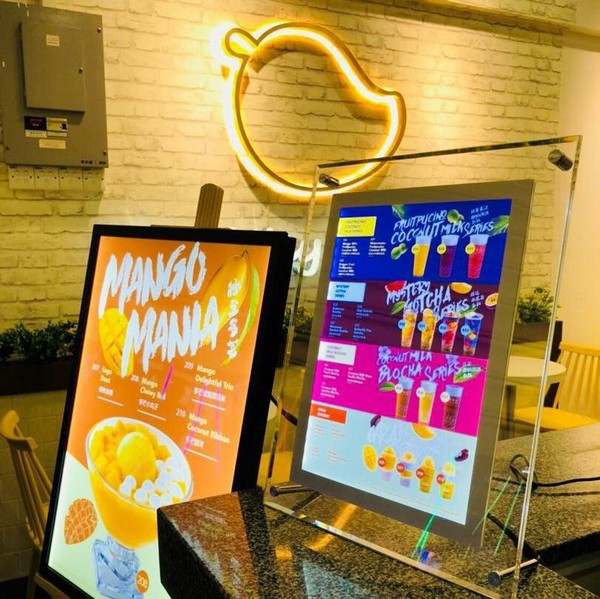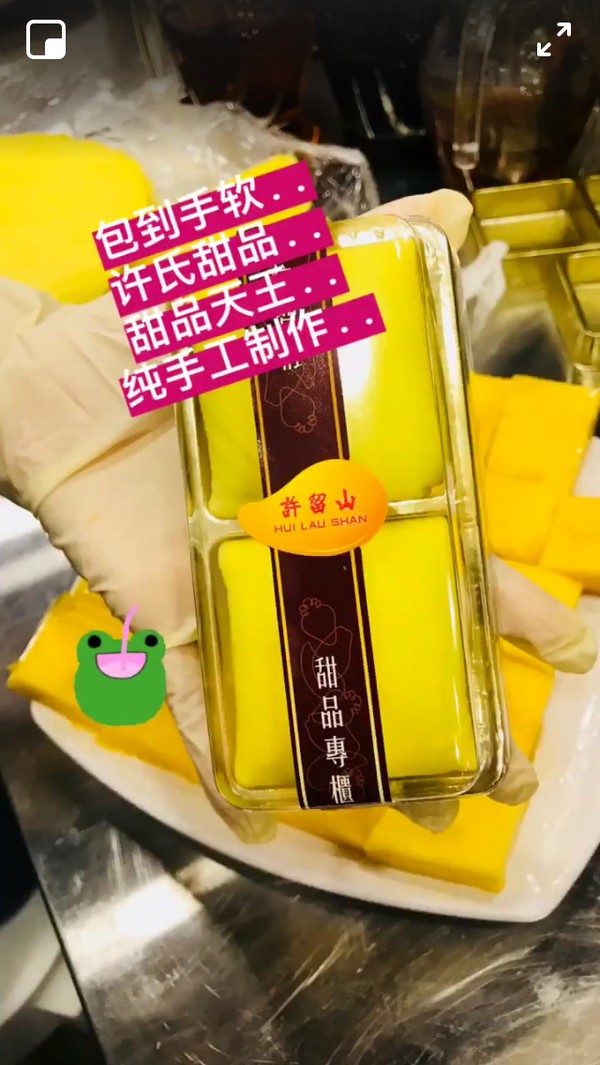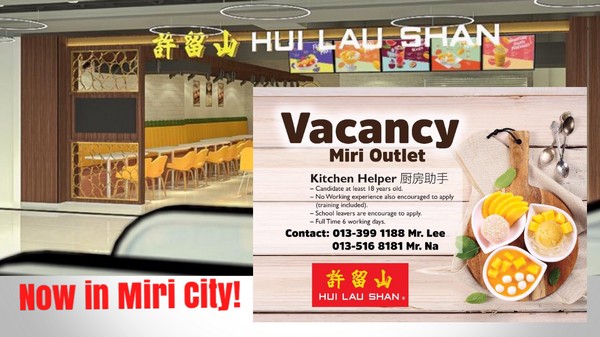 2011 – HLS won the U Favorite Food Award 2011 that organized by a professional F&B magazine – U Magazine 最喜爱食肆.
2009 – HLS won the Golden Award of My Favorite Hong Kong Brand 2009, which was held by China (overseas) Enterprise Credit Association.
2004 – HLS has successively certified from Quality Tourism Service Scheme, which is held by Hong Kong Tourism Board. In addition, we have been given the title Business Shows Caring by Hong Kong Council of Social Services for four consecutive years since 2005.