Hello meat lovers, Hog & Wild is surely the best place to eat pork in Miri. Don't forget to come and enjoy their great dishes located inside Everrise Supermarket Miri.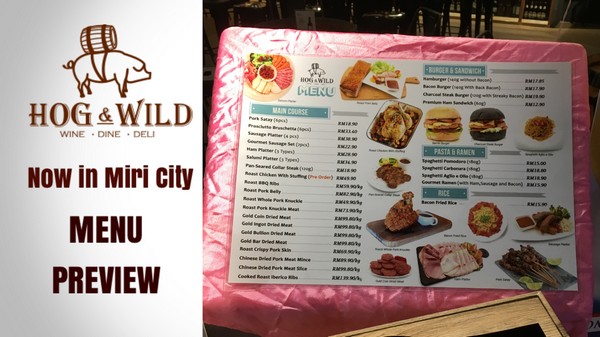 They have the following pork menu in term of main course, burger & sandwich, pasta & ramen and rice. Hopefully, this menu will give you a glance before you can decide what to eat.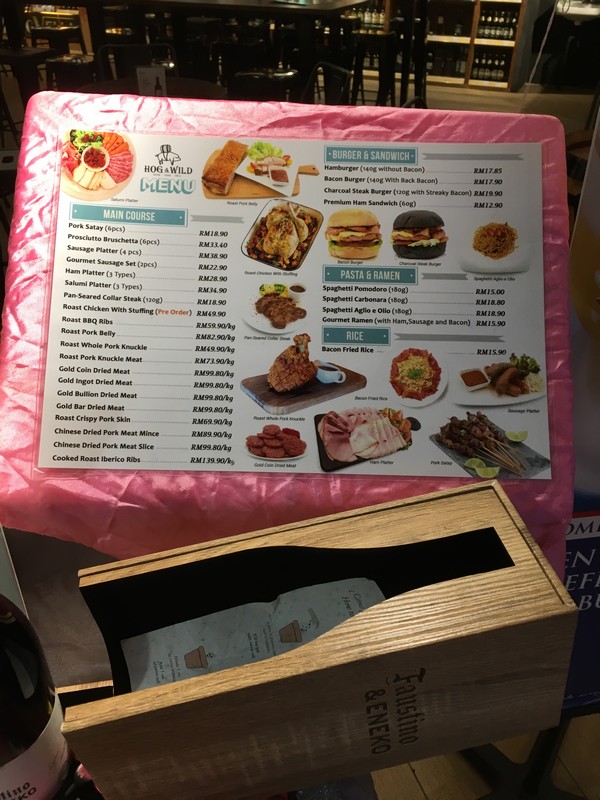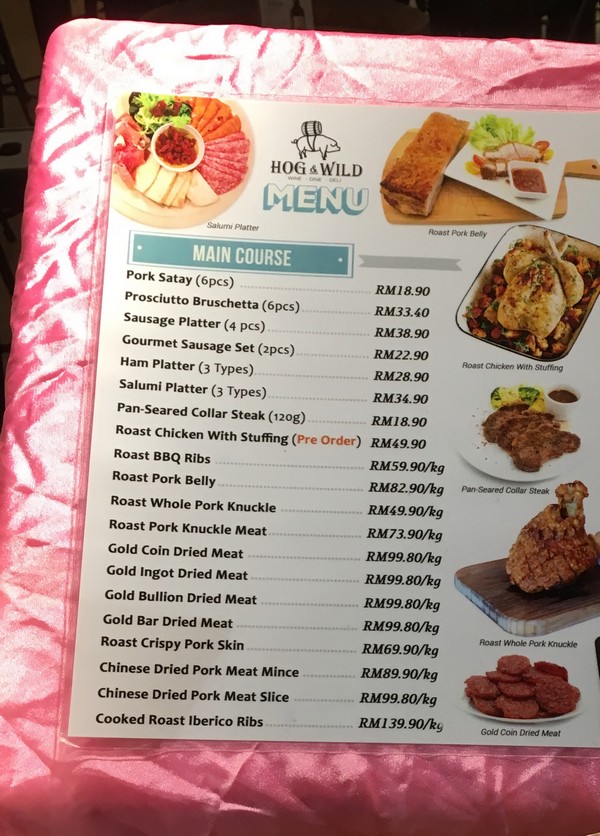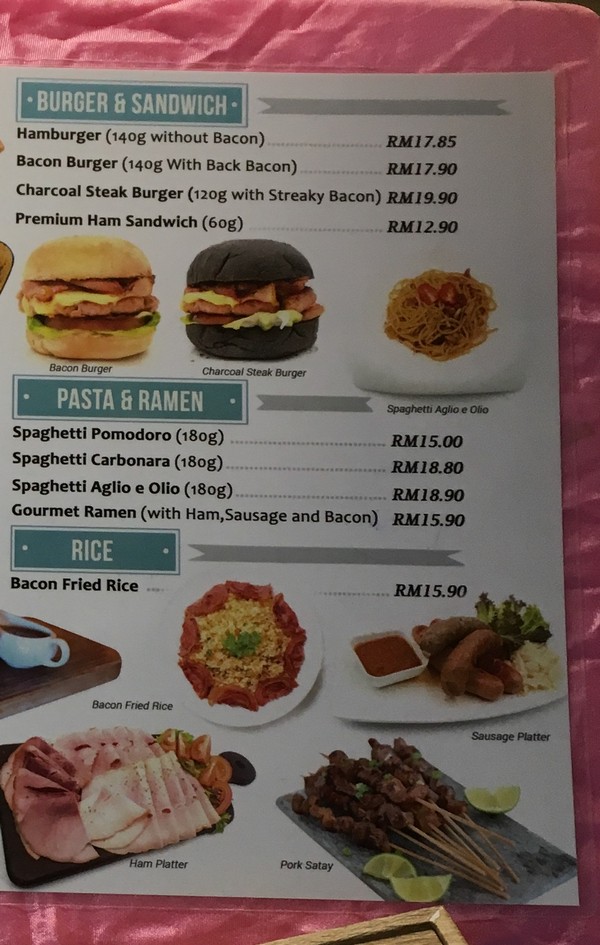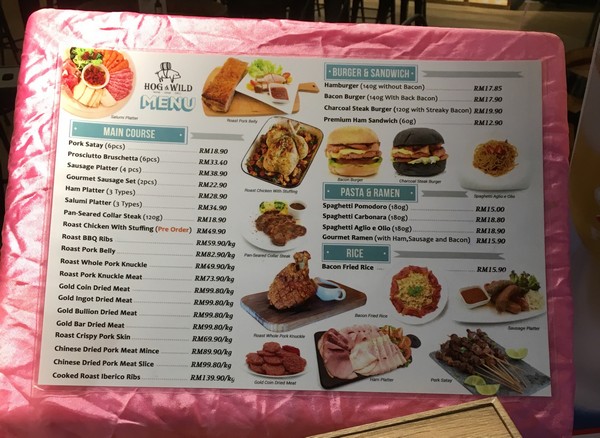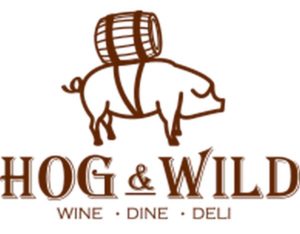 Hog and wild also offers wide range of great pork food in packaging and of course they also have a lot of amazing wines.