This is a simple seafood restaurant with outdoor seating and mostly Chinese cuisine at affordable prices. You should definitely try the grilled fish, as it is quite tasty.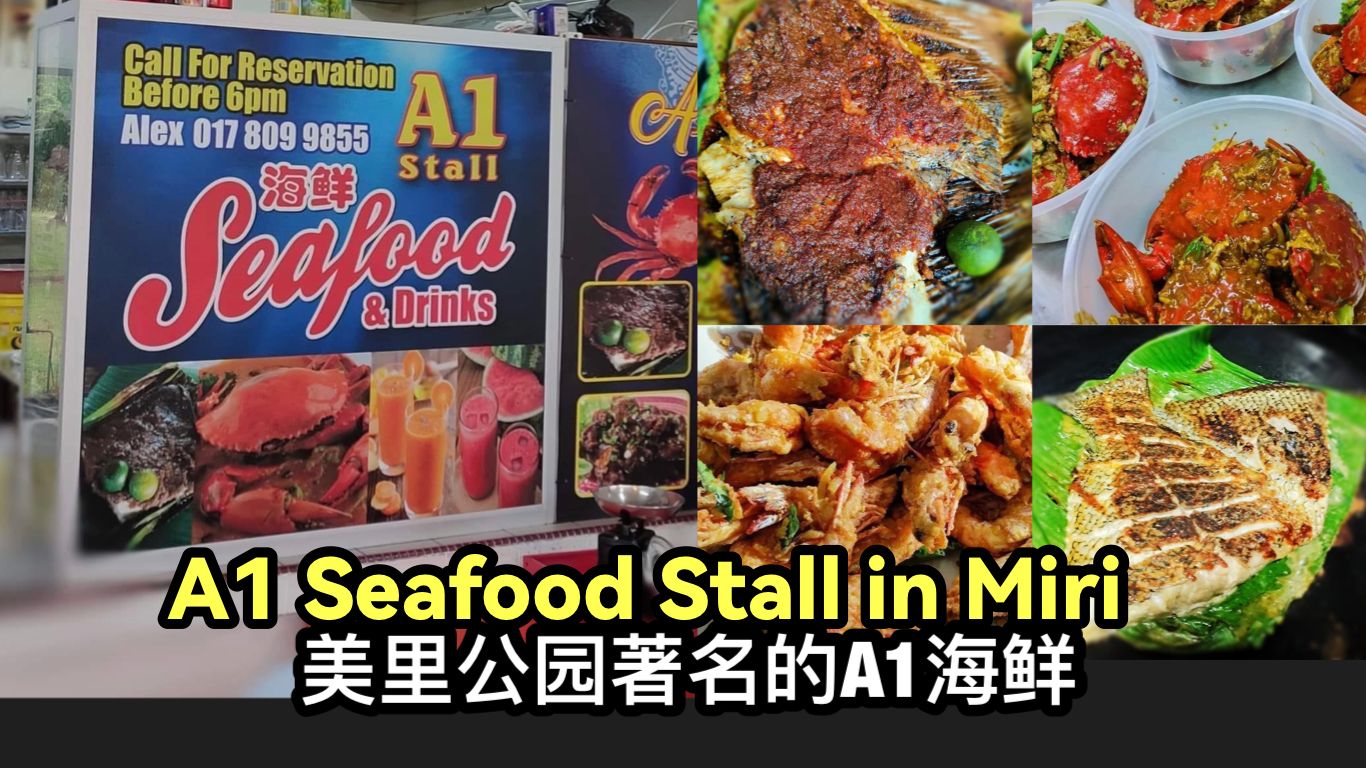 When you come here to eat crab, it's an unforgettable experience that will leave you wanting more. The cream salted egg crab is especially delicious, with the cream and salted egg perfectly complementing the crab. The egg and crab mixture is moist and fragrant, and the flavors are perfectly balanced.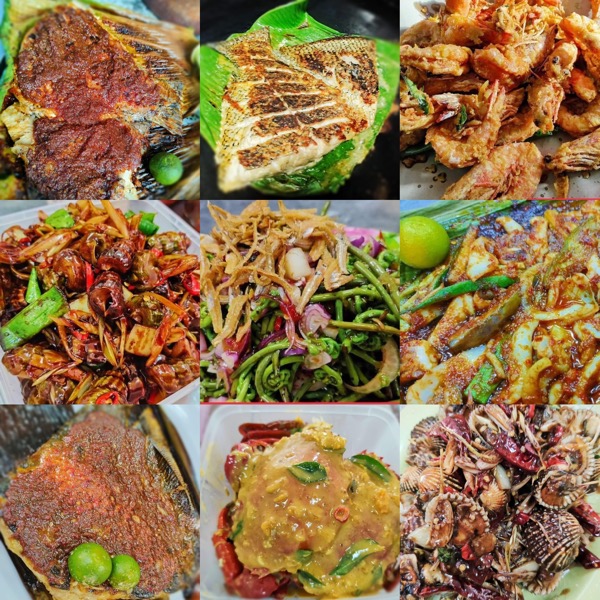 Additionally, the tom yam fish is the best dish on the menu, and the fried chicken wings are also worth trying.
Here is the A1 Seafood menu and operating hours: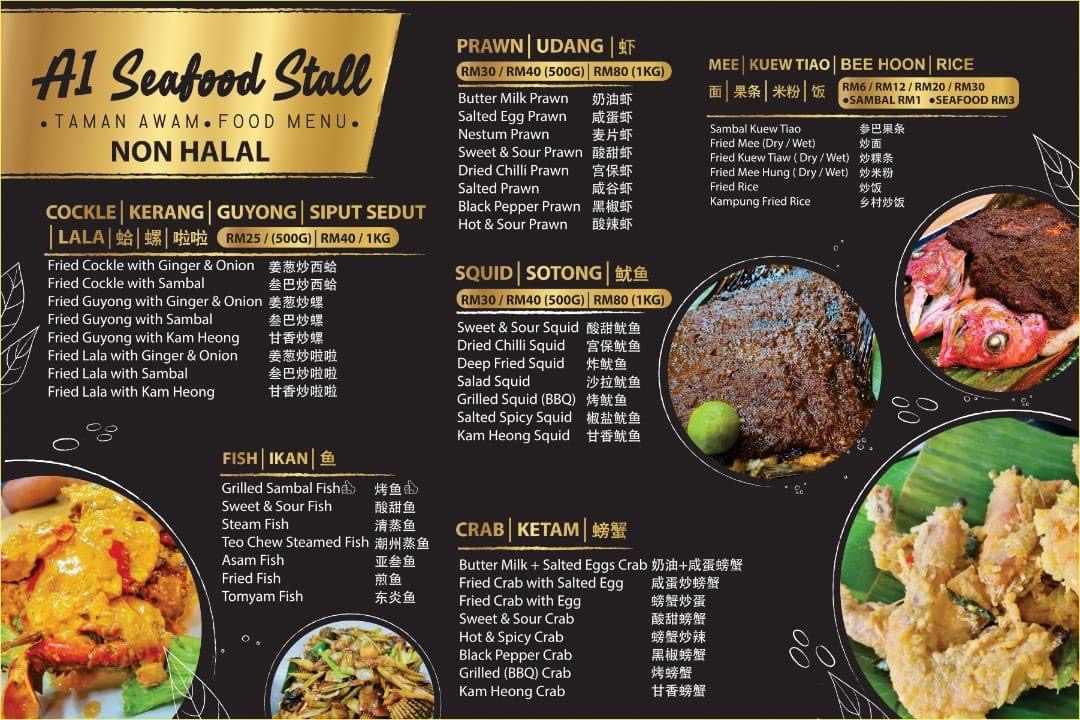 Open from 4pm to 9pm (Non Halal)
017 – 809 9855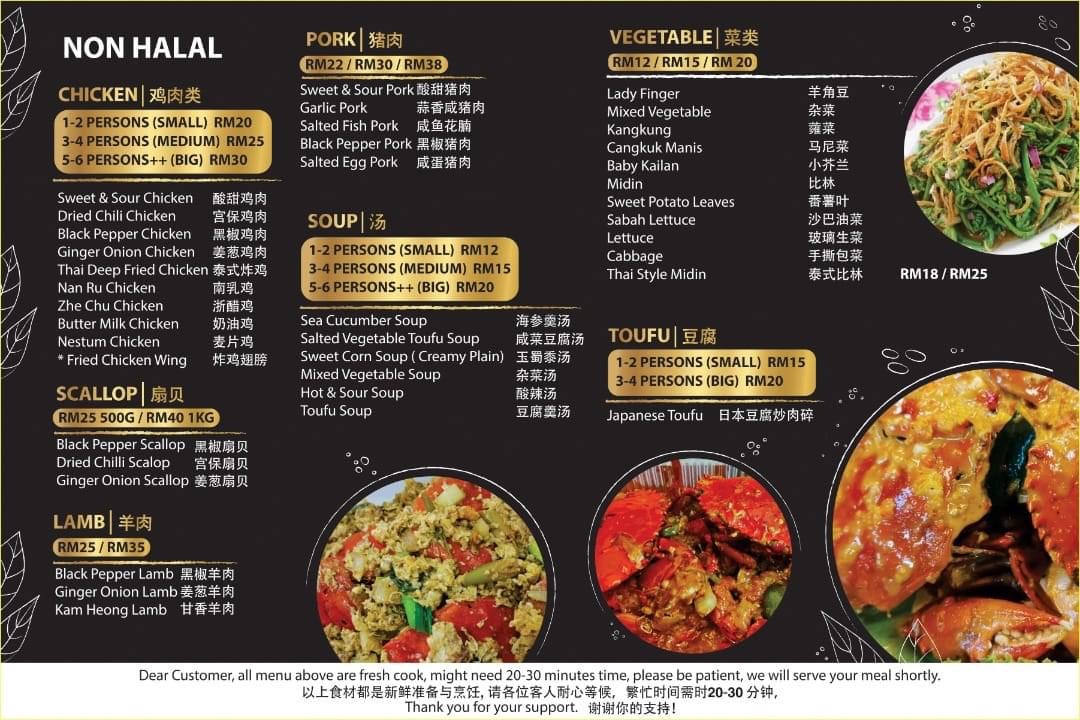 Address: Taman Awam Miri