Gunung Mulu has the world's most extensive cave system, rock climbing, jungle trekking, kayaking, mountain biking, river rapids, and fascinating people, including Sarawak's last nomadic tribe. It is also a UNESCO World Heritage Site of Outstanding Natural Beauty, has everything for the adventurous.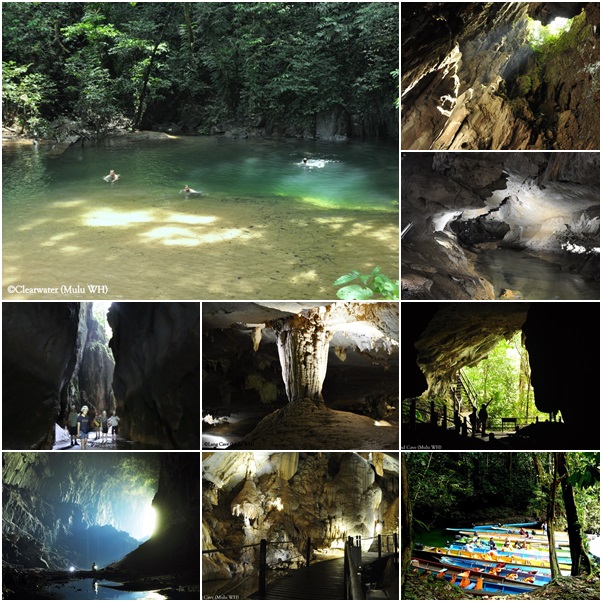 Its unique mountain range is honeycombed by the world's most extensive cave system. This includes the world's largest natural chamber, Sarawak Chamber, capable of holding London's St. Paul's Cathedral, the world's largest cave passage, Deer Cave, and Southeast Asia's longest underwater river in Clearwater Cave, which runs for 108 kilometres and has never been traversed from end to end. Photography credits: mulupark.
At dusk, visitors are thrilled as they watch a black river of two million bats pouring out of Deer Cave on their nightly forage for insects.
Above ground, the park is just as fascinating. Its 15 different types of forest contain a wealth of wildlife and thousands of species of ferns, fungi, mosses and flowering plants. There are 170 species of wild orchids and 10 species of the carnivorous pitcher plants with species still waiting to be discovered.
The best way to experience this amazing variety of life is on jungle and mountain treks that require overnight stays at jungle camps. These treks require guides and a certain level of fitness. Especially the Pinnacles on Gunung Api, razor sharp limestone peaks soaring above the surrounding jungle.
A more horizontal trek is along the Headhunters Trail, used in bygone days by local tribesmen moving from one river valley to another on headhunting raids.
Whether you travel through the park on foot or by longboat, you will interact with local people- lbans, Berawan, or the still nomadic Penans who live off the jungle.
After a long day's trekking, mountain biking or kayaking, you can ease those stiff muscles in the Jacuzzi at the Royal Mulu Resort, a five-star hotel that has the park as its front yard. Photography credits: mulupark.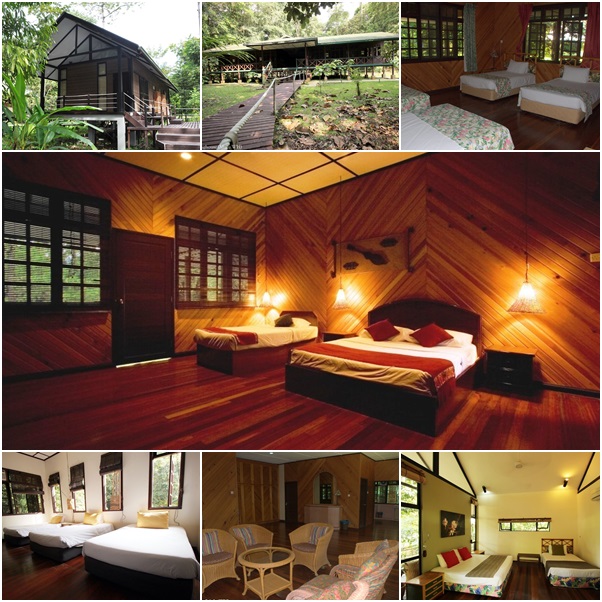 If you want less luxurious accommodation, the park HQ has air-conditioned chalets and local people run their own chalet and hostel accommodation nearby.
The jungle trails have camps with basic huts but bring your own sleeping bag.
Locality : Miri Division
Area : 52,865 ha
Year gazetted: 1974
Park Tel: (+6) 085 432561