If you come across to Piasau area, turning to the way heading into small road opposite a Petronas Station you will find a coffee shop at the front of a row of shophouse selling well known wantan wrapped with fresh minced meat and fresh prawns inside, and that is the only reason why it is always packed with people especially in the morning and they will close in the afternoon.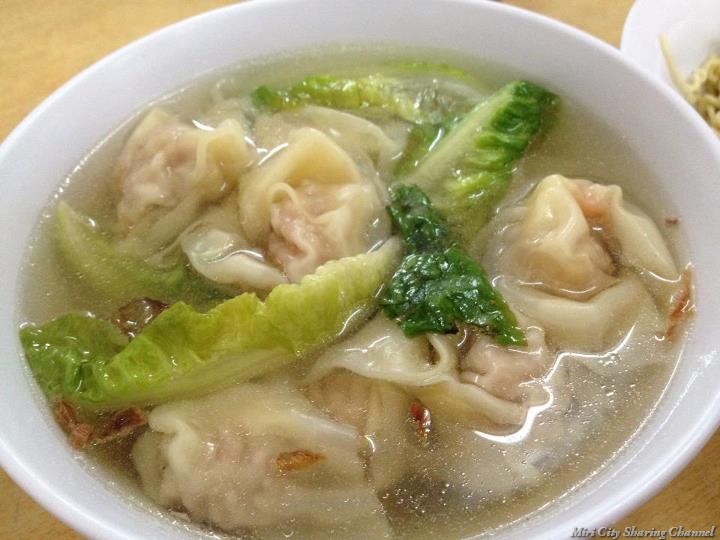 The fresh prawn wantan with soup is not to be missed. Their wantan generally come in big size compared to other coffee shops selling wantan in Miri. You will sure have a big smile of satisfaction with the wantan over there. Next on our trying list was the char siu. The wantan actually feel smoother that makes a slurping sound as you eat, but the mee kolok is a bit too dried. So, it is better to order the noodles with soup if you go next time.
The char siew is also delicious, strong in flavor and goes well with the mee kolok and wantan. The wantan mee did come with the spinach veggies and topped with their big wantan.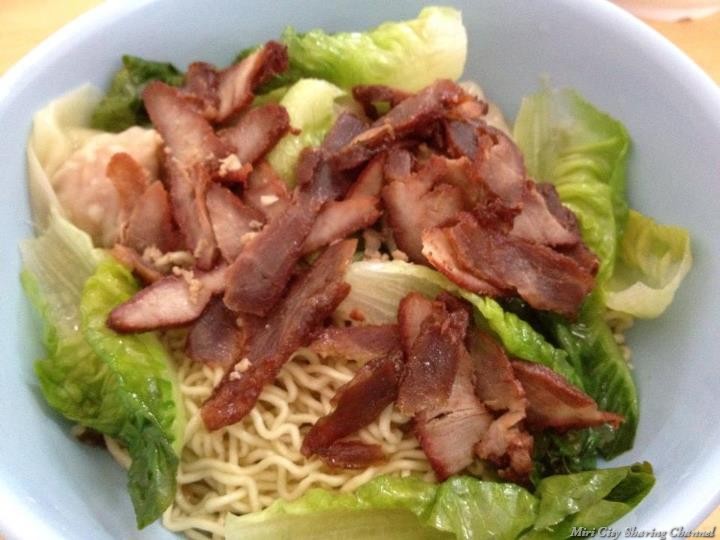 In fact, having just a bowl of wantan would be filling enough for the average people. Probably the best wantan you can enjoy in Miri only at YULEE WANTAN(有利鲜虾云吞面).