Thinking where to have your dinner on this beautiful weekend? Let's come to Thaitham charcoal mookata and try our Thai-style Charcoal Mookata!

We have two type of soup base which are Tomyum Soup and Pork Bone soup. Our signature Pork belly dip with special sauce is the best combination in THAITHAM!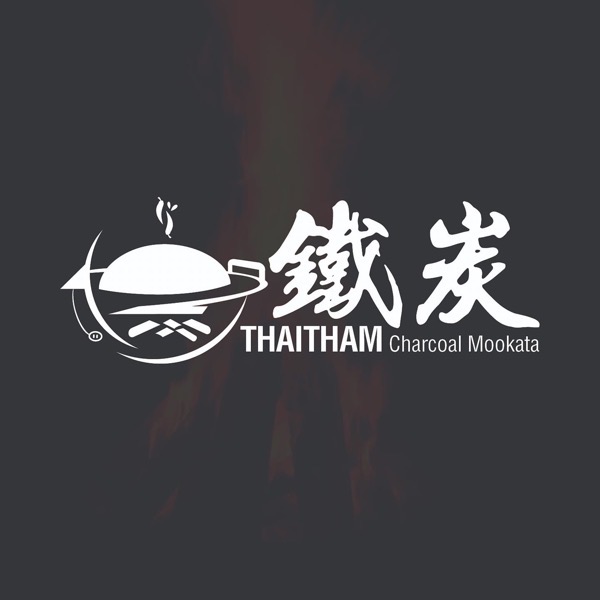 重大消息!重大消息!重大消息!
鐵炭隆重推出自助式点餐只需成人RM29.90 一位,小孩RM19.90 一位
价钱已经包括任拿汽水(至29/02/2020)
赶快来鐵炭尝试我们的自助式点餐吧!
泰式炭烤火锅,让你吃出不一样的味道~
联络电话:016-5763568 / 010-8801273
地点:美里廉律JPJ旁边的新商业中心 (圆形的店)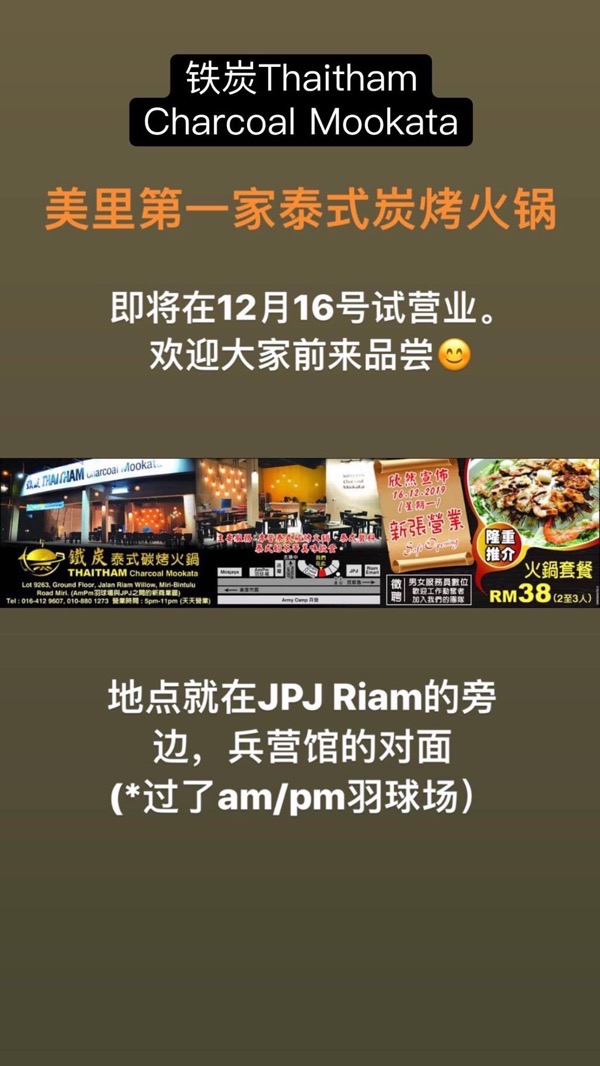 又到了周末啦!想不到要去哪里吃吗?可以来尝试鐵炭的泰式炭烤火锅。汤底可以选择泰式冬炎或者猪骨汤,我们的招牌三层肉再搭配上独特的酱料,是我们鐵炭的绝对搭配!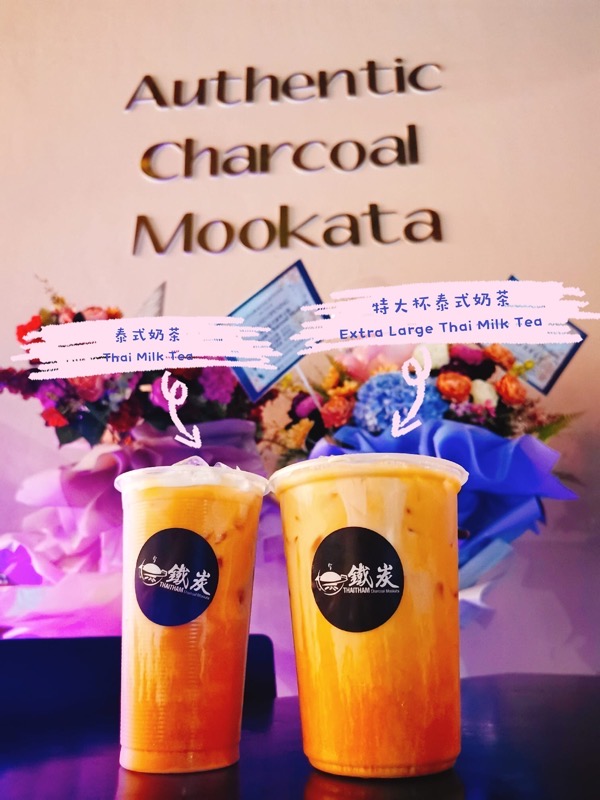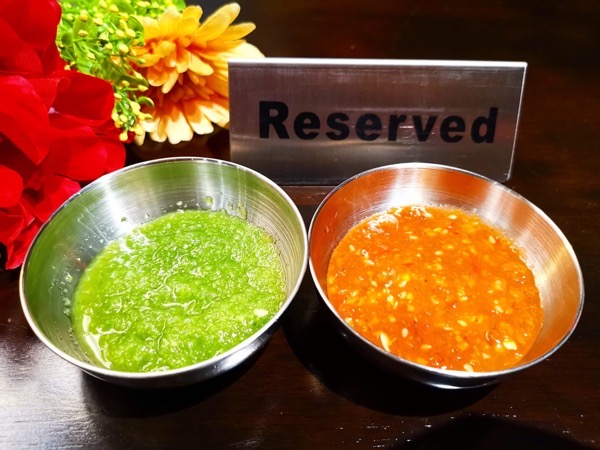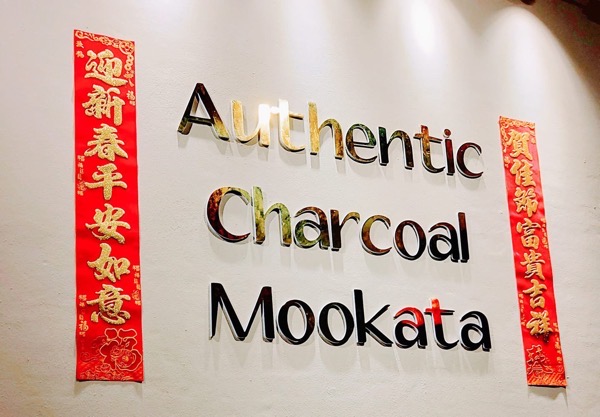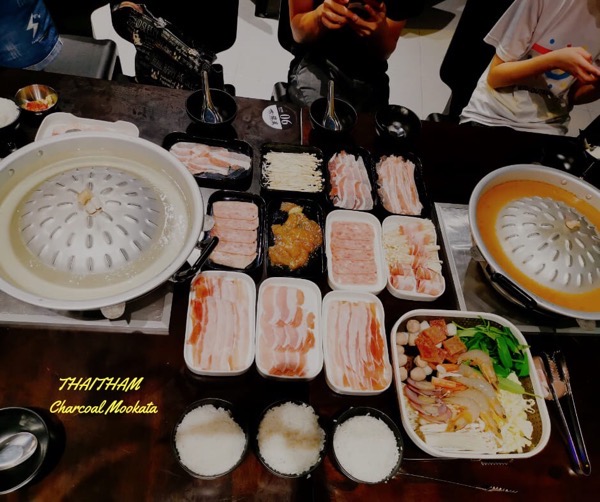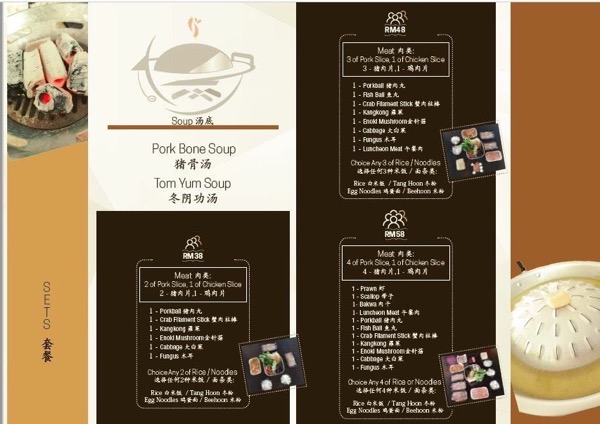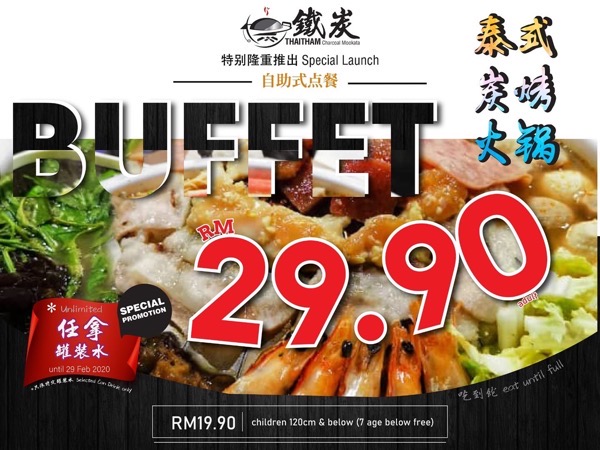 For Reservation 预约号码
016-5763568
010-8801273
016-4129607
Our business Hour 营业时间
Everyday 5pm to 11pm
Visit us at
Google Map: https://g.co/kgs/bVdKSG
New commercial lot before JPJ RIAM Miri 廉律新商业中心 (在廉律陆路交通局之前)
Facebook Page: Thaitham Charcoal Mookata
Instagram: @thaithamcm
Our two type of speciality homemade thai sauce, excellent in dipping with our pork belly, chicken and many more!
NORMAL VS EXTRA LARGE THAI MILK TEA
Which one would you prefer?
普通杯和特大杯泰式奶茶
您会选择哪一种呢?
一口即爽的冰凉饮料、清爽解暑,是吃火锅的必配饮料之一。
鐵炭愿各位享用美食的同时,也不忘照顾自身健康、当心上火。
A refreshing cold drink is one of the must for mookata.
THAITHAM hope everyone while enjoying our mookata and not forget to take care your own heath
Visit us at:
New commercial lot before JPJ RIAM Miri 廉律新商业中心 (在廉律陆路交通局之前)
(Images via/courtesy of Thaitham Charcoal Mookata)