The latest attraction in Miri City is the Mercure Hotel Miri (Mercure Miri City Centre). The hotel opened its doors for a soft launch on March 13th, 2023 and boasts 172 trendy rooms and suites. With the first-ever Automated Mechanical Parking System in Sarawak.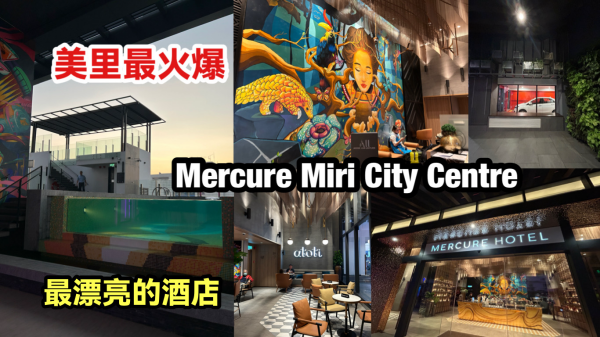 The hotel is adorned with magnificent life-sized artworks created by the renowned artist Aries Kong, who is also known as @jagungart.
Each artwork tells its own story and welcomes guests as they enter the hotel. The lobby cafe, Atoti (ATOTI), provides a vibrant and innovative atmosphere, making it a great place for meetings or catching up with friends.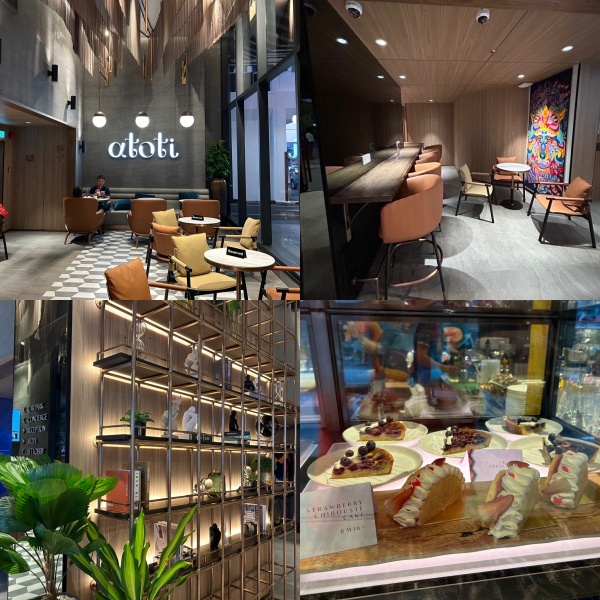 Belian, the hotel's restaurant on the second floor, is designed to replicate the Borneo Rainforest, offering a revitalizing environment for diners while they enjoy their meals. The centerpiece of Belian is a unique chandelier that resembles melted lava and complements the Dayak motif on the ceiling.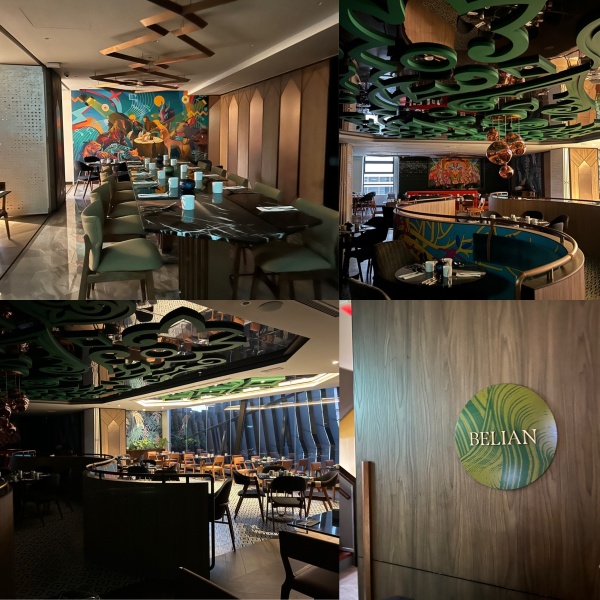 The hotel also includes function halls and a modern co-working space called Ruai for people to work together.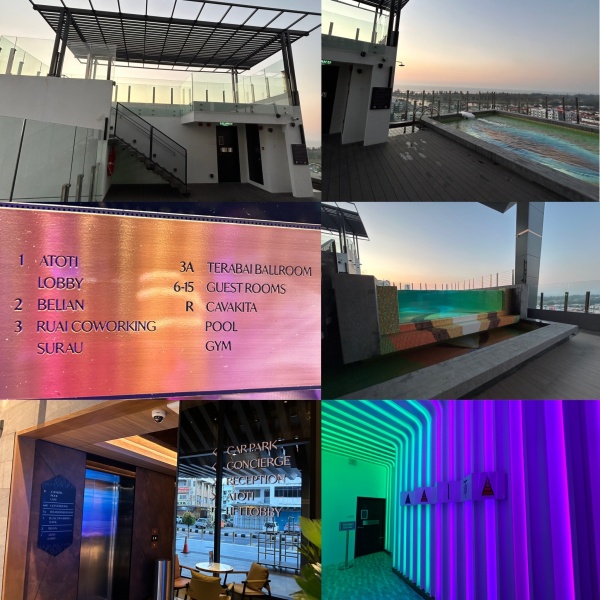 The rooftop bar, Cavakita, has a swimming pool and gym and provides a 360-degree panoramic view of Miri city, making it an ideal spot for watching the sunrise and sunset.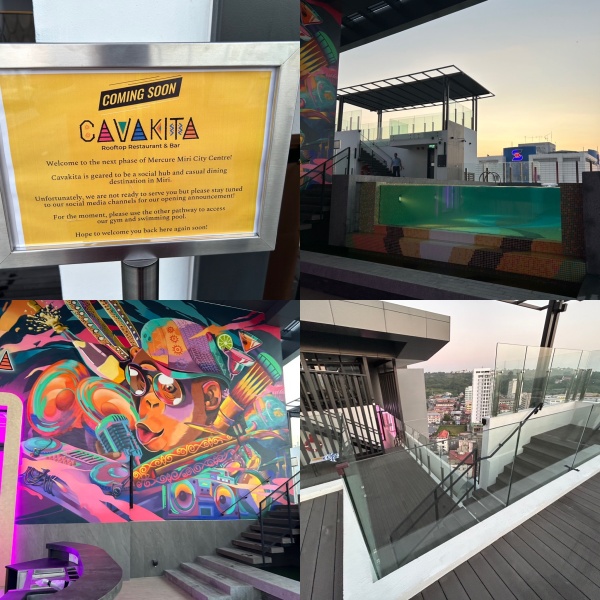 Address: Mercure Miri City Centre
Lot 2368, Block 9, MCLD, Jalan Merbau,
Miri, Malaysia