This roti canai stall is located in Miri D'Aroma at Seberkas. This stall has been open as early as morning after dawn. The stall is famous with their Roti Jantab Banjir which you can have a look at the menu below with price list for other roti menu and murtabak menu too.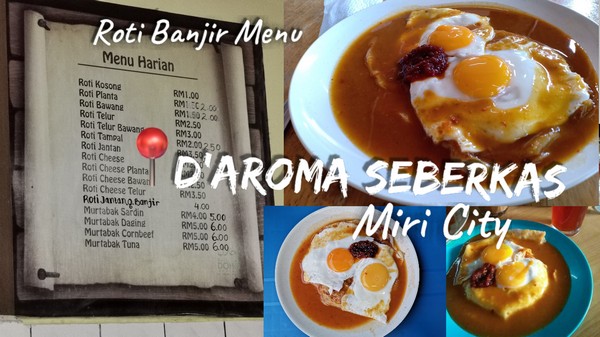 Roti jantan banjir ni memang "umph" rasanya.Kuahnya yang sedap dan rotinya yang lembut membuatku rasa ingin nak tambah lagi.Licin pinggan dibuatnya tadi.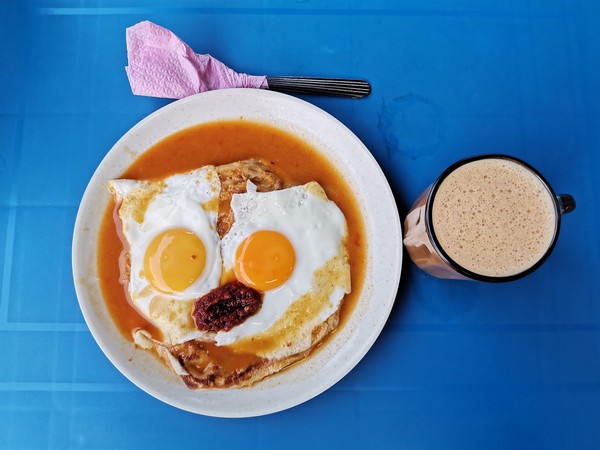 Gerai roti canai ini terletak di Kedai D'Aroma Seberkas Miri. Gerai ini dah buka seawal pagi selepas subuh.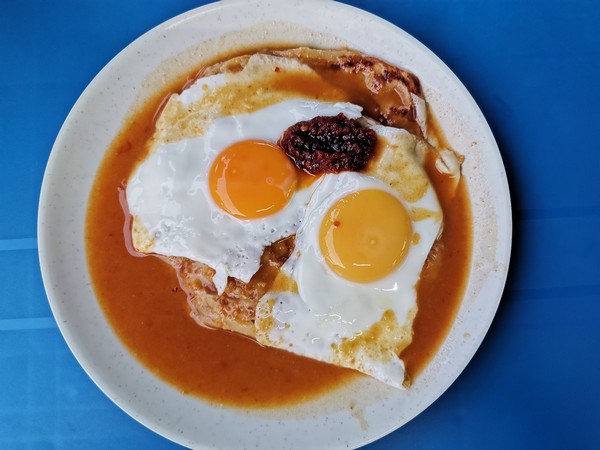 Korang yang cari tempat nak sarapan tu boleh lah cuba disini pagi ini. Jangan lewat sangat pergi sarapan sini kerana waktu kemuncak ramai orang disini antara jam 0830 pagi hingga 1000 pagi. Nanti tiada tempat duduk pula. Hehe.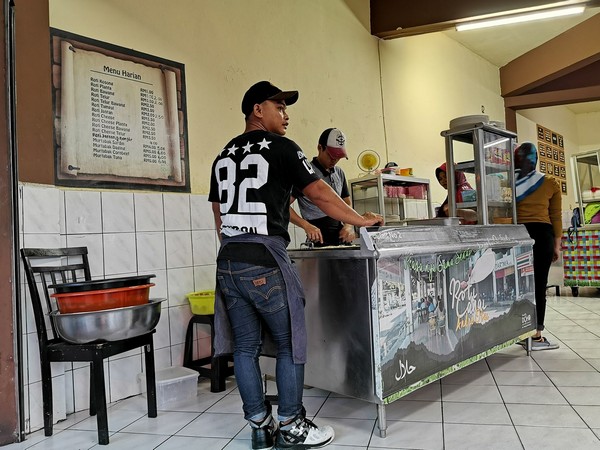 Jom sarapan.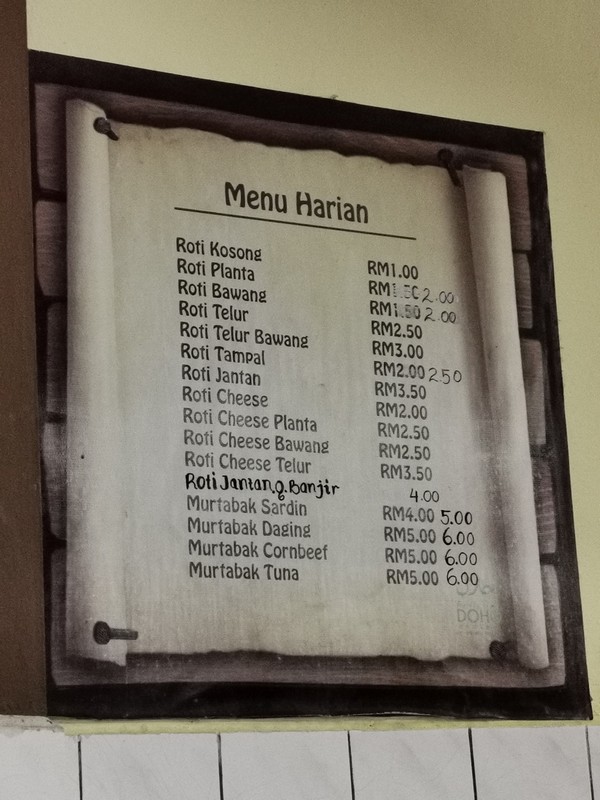 Antara menu breakfast yang admin Hara car suka kalau dekat miri
Lokasi kat D'aroma saberkas
Roti jantan double banjir power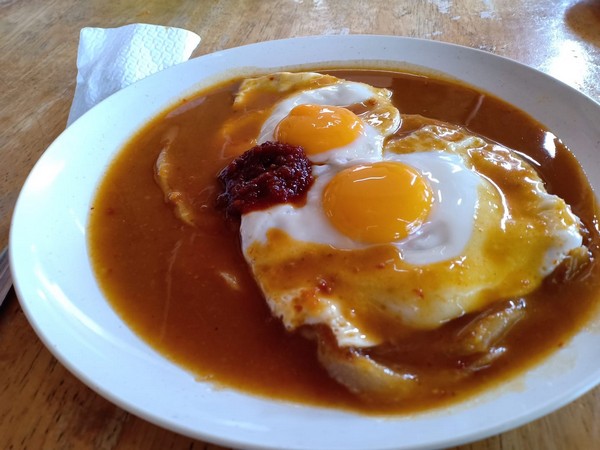 Roti Banjir Sedappp gaisss rugi nda mencuba kalau ke Miri D'Aroma kafe di Saberkas .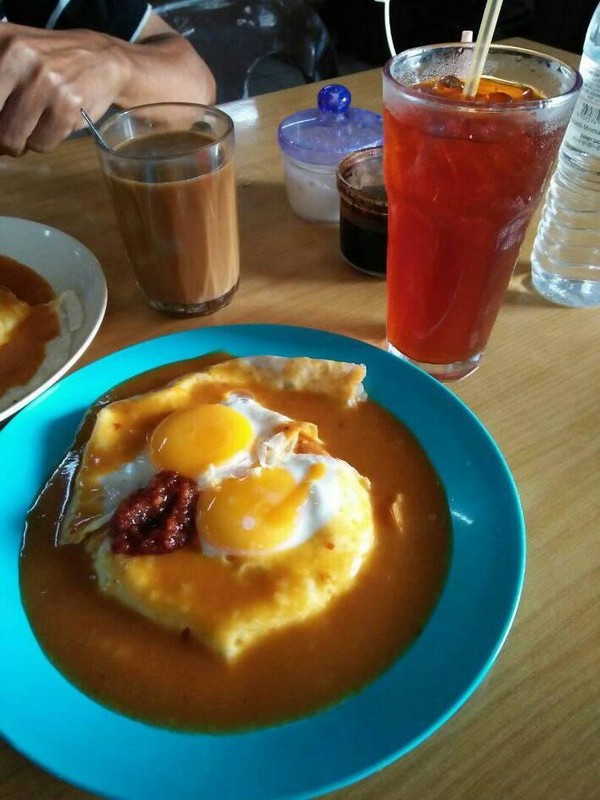 Address: D'aroma Kafe
Lot 2164, Saberkas Commercial Centre; Miri, Sarawak.
(Images via/courtesy of Amiruddin Amin, Hara car, Dayang Nur Asyiqeen)