Move over to the eating place at Waterfront area in Miri, we have found a place to eat dessert at Citrus cafe. You are famous alright with their Triple Decker Sandwich, Jumbo Chicken Burger, Lamb Chop, Seafood Breadbowl, etc in their menu– buzzing with tourist and young customers for almost every time of the night before moving from the old location near the Miri town Post Office.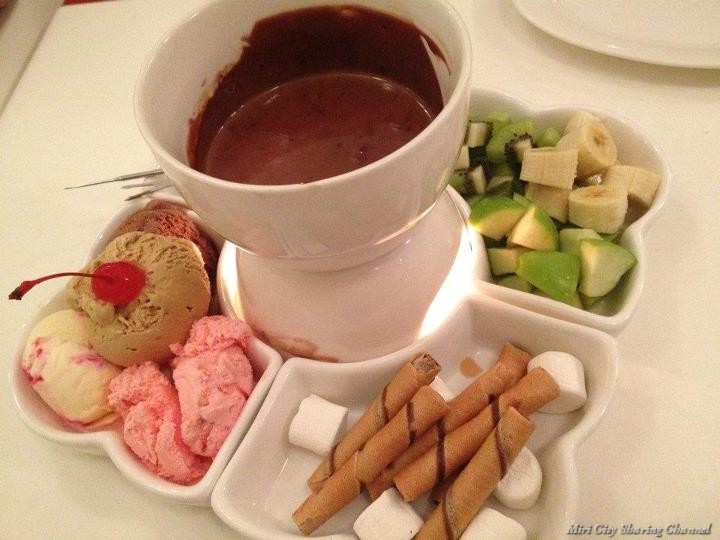 The new Citrus cafe is now located at the Waterfront area.
Citrus Cafe Restaurant
Lot 1199 Ground Floor
Jalan Slyvia
98000 Miri, Sarawak
Telephone : 016 873 1265
As we went there only to have dessert, therefore we ordered the Fruit Chocolate Fondue at the price around RM20 per set. The dessert comes with a bowl of melting chocolate in the middle surrounded with four small plates containing fruits(banana, green apple, kiwi slices), chocolate wafer rolls, marshmallows and 4 different flavours of ice cream scopes with a red cherry as topping. You could feel the melting chocolate is warm as there is a little burning candle at the bottom of the bowl.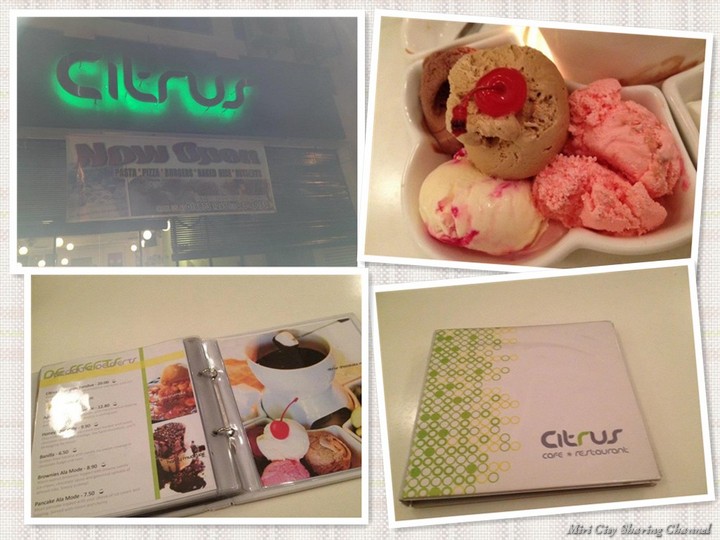 Dipping the melted chocolate with the surrounding fondue ingredients, they go very well in the sweet and hot combination, in fact a must try for dessert lovers.