This was really a great place for dessert lovers if you plan in meeting someone for a business discussion in the afternoon. You might want to consider meeting at the Imperial Restaurant. Imperial Restaurant is located inside the ground floor of Imperial Hotel, Jalan Post, 98000 Miri, Sarawak, Malaysia just next to Miri town's TM Malaysia. The cool and quiet ambience environment is a suitable place than any other expensive high class outlets like Coffee Bean, Secret Recipe or Starbucks. And the cost is just a little bit lower, see the quality of food presented. We ordered Profiterole (5 pcs), Banana Split and Apple Pie + Ice cream.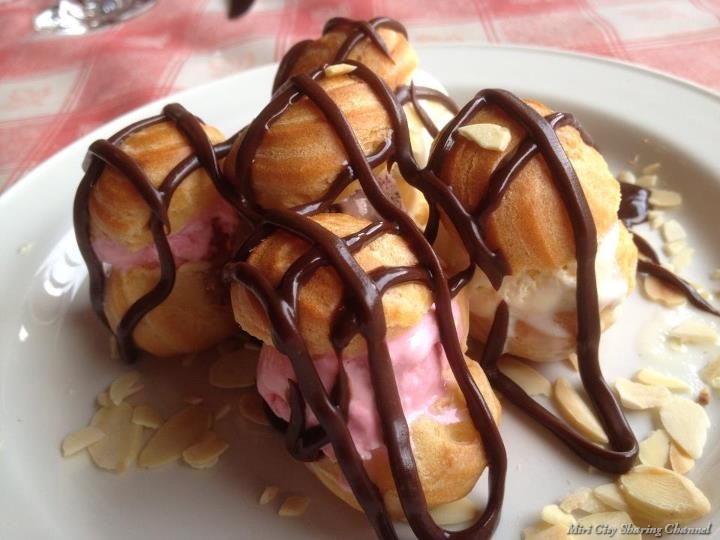 The Profiterole set comes with choux pastry balls filled with ice-cream inside, this treat is usually very sweet, see the chocolate cream around it.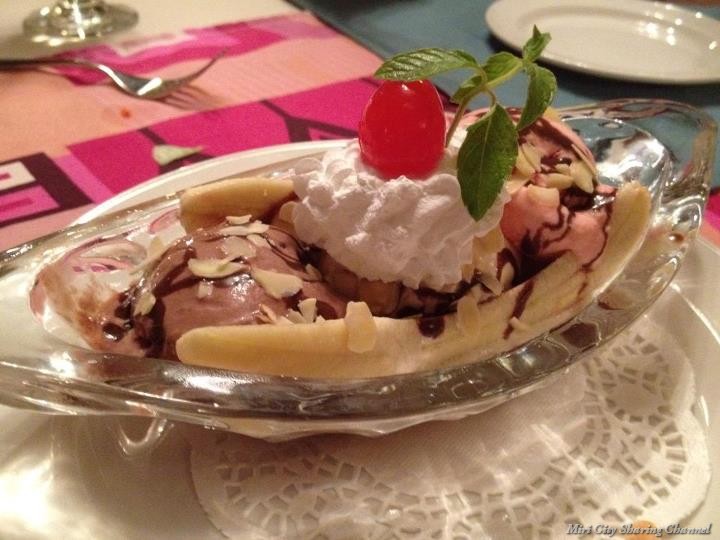 As usual, the Banana Split has a banana splited into two topped ice-cream scopes presented in the middle topping with cream, jelley, presentation leaf and almond slices spread.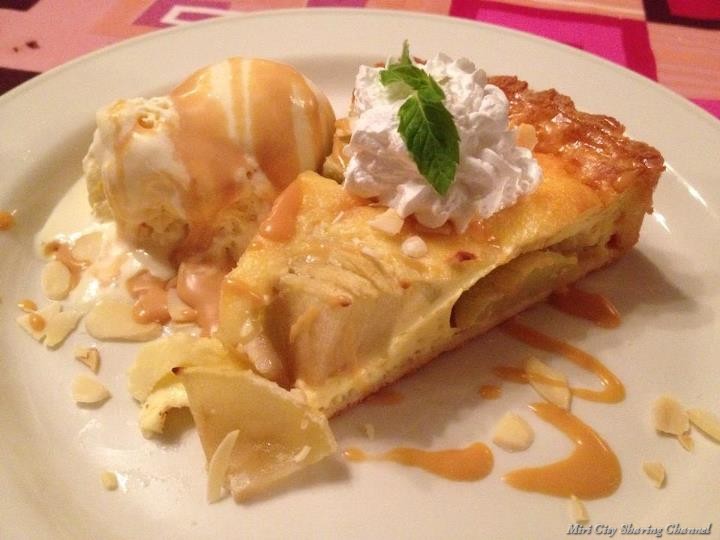 The Apple Pie has a soft crust, be a great snack for the dessert. All the desserts were sweet though. Call the waitress for free huge glass of warm or iced water if you wish.