This is the spot to visit in Miri if you enjoy nature. The resort is bordered by dense canopy vegetation and primary forest. Natural cures for polluted souls include the sounds of birds, crickets, and jungle insects.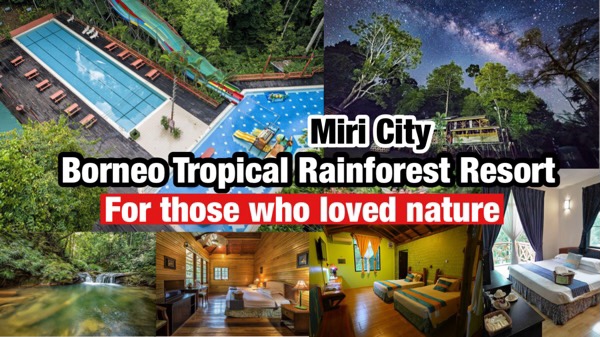 Breakfast, lunch, a fish feeding boat ride, an agro tour, and resort tour rides are all available in the room rates.
A swimming pool and a water park are found here. A waterfall is also close, around 1 km away or a 15-minute trek. For groups or corporate clients, a variety of team-building events can be arranged.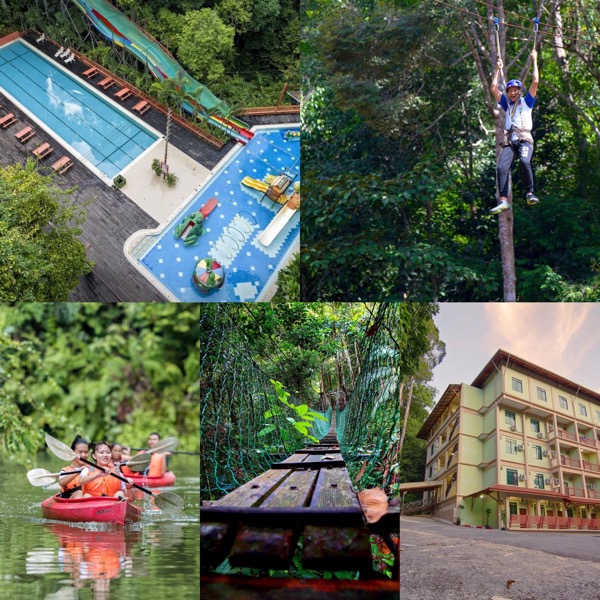 The rooms are large and well-kept. The cafe and lobby are large, and the atmosphere is relaxing. The local food are also available.
It's a great spot to take your family, especially children, to get away from the city and enjoy the jungle and farm life.
BORNEO TROPICAL RAINFOREST RESORT
美里婆罗洲热带雨林波假村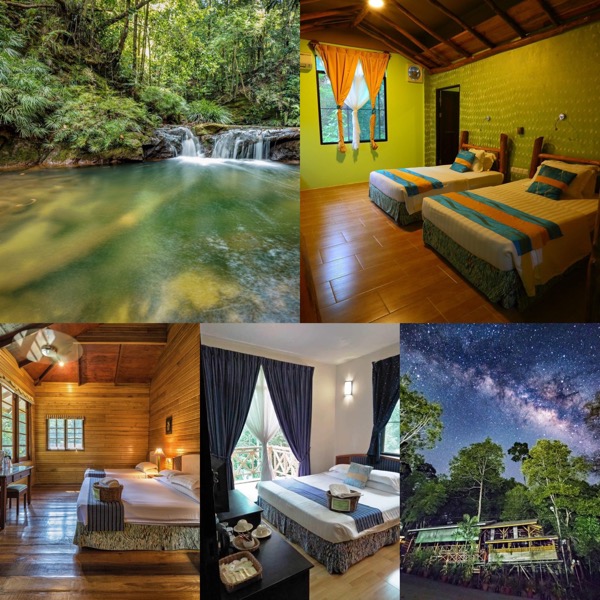 Borneo Tropical Rainforest Resort is an agro and nature resort in Miri, Sarawak, Malaysia, hidden in the natural environment of pristine and lush tropical rainforest of the Lambir Hills, adjacent to the famed Lambir Hills National Park.
Address:
Borneo Tropical Rainforest Resort Miri
KM36 Miri-Bintulu Road, Lot 15,
Block 2. Sibuti Land District,
98000 Miri, Sarawak, Malaysia.
https://www.borneorainforestresort.com
019-885 2193