Oil Palm Giant company, Sarawak Oil Palm Berhad (SOPB) will soon to have an 18-storey headquarters Office in Miri City.
By Kong Lee Luang Architect.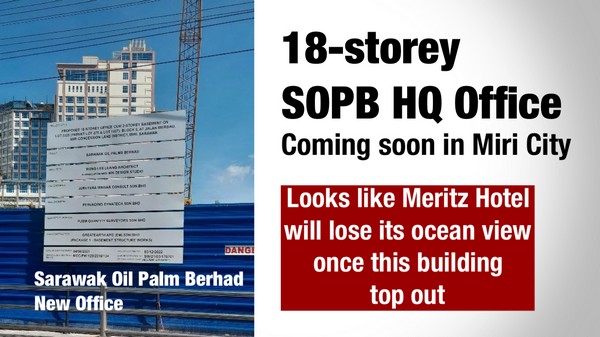 Some netizens speculated that once the construction reaches its full height, the Meritz Hotel may lose its ocean view. There is probably no longer a view of the sea or the city. Only a hill view and a highway view are likely to be available. Do you agree or disagree?
(Images & Info: kchmyy, Winwar)