The Stirling suite is located on Bulan Sabit Miri street near MC Donald Crescent road.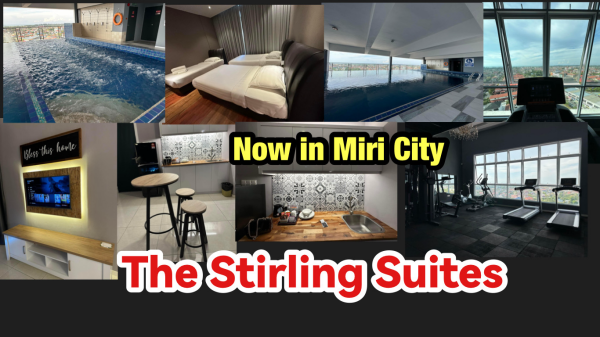 The Stirling Suites concept is an apartment home that has several rooms and is equipped with several basic amenities for a comfortable stay.
The apartment house is equipped with android television, refrigerator, water heater, small pantry, one sofa bed, study table and cold air conditioning.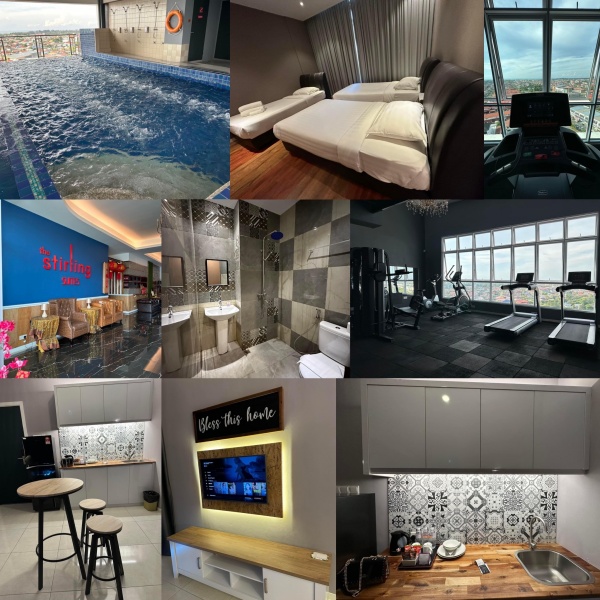 The price for a night's stay here is well worth it with fully equipped room facilities as well as swimming pool and gym on offer.
For those who drive their own vehicles, their parking space is very spacious and secure. You can park in the basement or in front of the lobby.
Address:
The Stirling Suites
Beside Sin Yakin Miri
(Images: Amiruddin Amin)