Sushi King RM3 Bonanza is back again! More than 45 varieties of Sushi are waiting for you! Only RM3 per plate! Only RM3.18 (including service tax) for each plate of Sushi!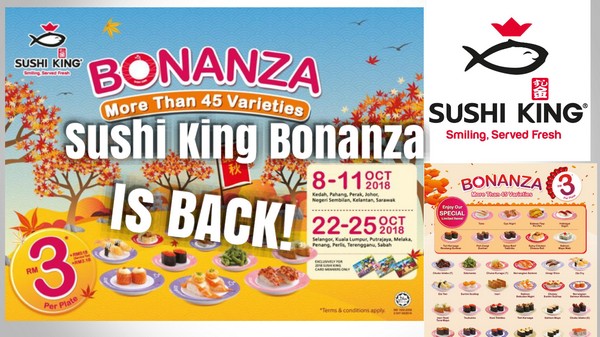 Here are the details for the promotion of Sushi King RM3 Bonanza:
Sushi King will host the Sushi King Bonanza promotion from October 8th! This Bonanza event is also divided into two phases in different states. The promotion period is October 8th to 11th; October 22nd to 25th!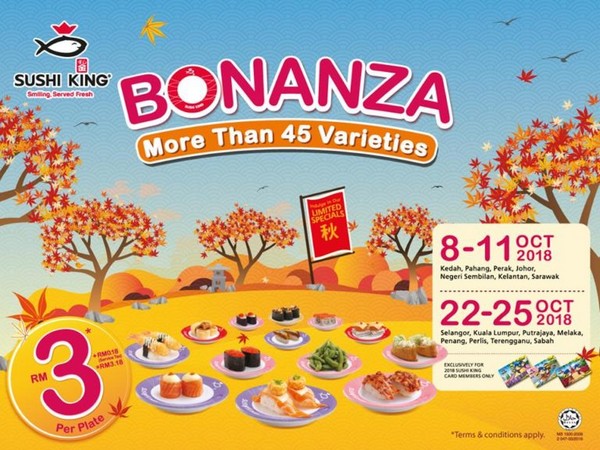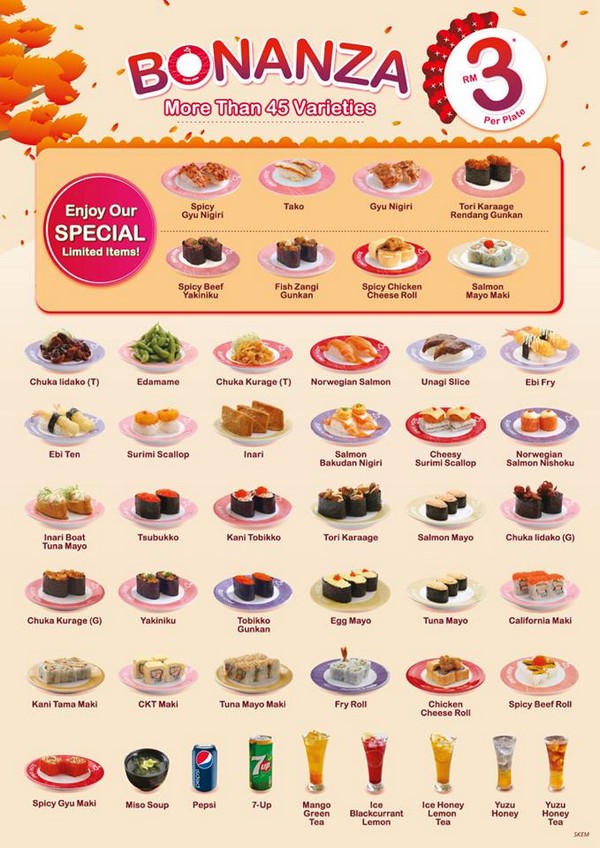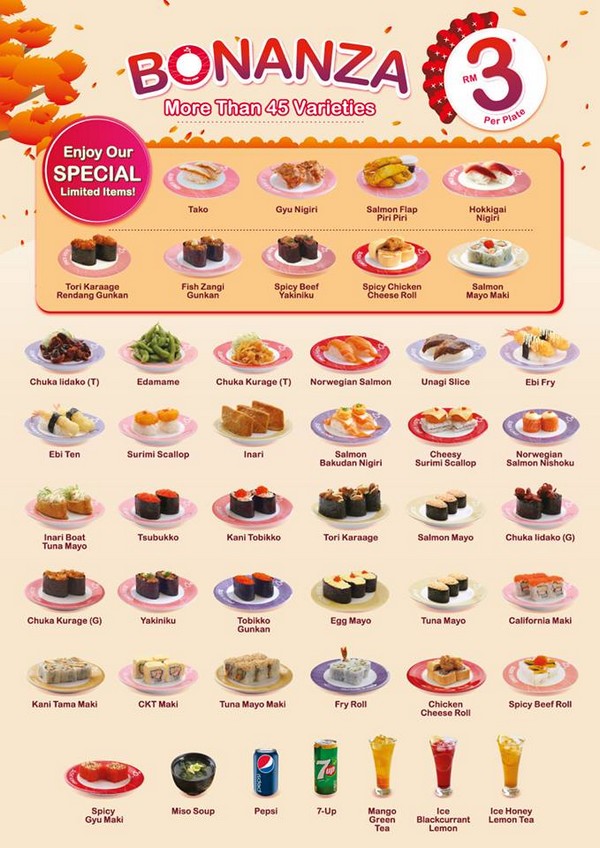 Terms & Conditions:
Promotion is strictly for 2018 Sushi King Member card holder and is valid for dine ­in only.
Sushi King will not sit incomplete parties. Seat reservations are not permitted.
Maximum 45 minutes per dining session due to limited seating.
Promotion is applicable to Sushi and Tsumami on the Kaiten belt only.
Promotion is not valid with any other Sushi King Card discounts, other discounts or any menu­ordered
sushi. All food leftovers will be charged according to the normal price.
All vouchers will not be accepted during the Bonanza Promotion, except Sushi King RM10 cash
voucher.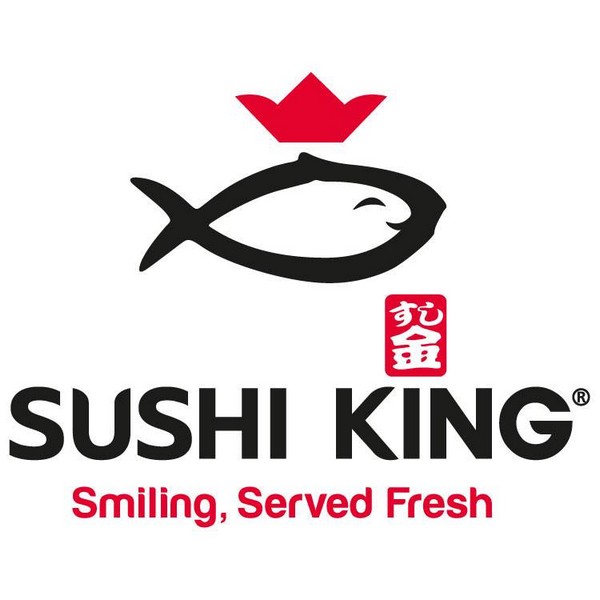 Please present your Sushi King Card upon payment.
Sushi King RM3 Bonanza
(8 – 11 October 2018): Kedah, Pahang, Perak, Johor, Negeri Sembilan, Kelantan, Sarawak
(22 – 25 October 2018): Selangor, Kuala Lumpur, Putrajaya, Melaka, Penang, Perlis, Terengganu, Sabah
Promotion location: Whole Malaysia
Promotional Conditions: Sushi King Card member only.