Finally Subway Sandwich is here in Miri City. The Subway brand is worldwide sandwich franchise offering a nutritious alternative to traditional fast foods. In case you wish to dine in or tapao Subway for your friends or families, please take note that the following menu are great for your references.
This Subway menu information was physically collected from Subway restaurant in Miri City, Bintang Megamall.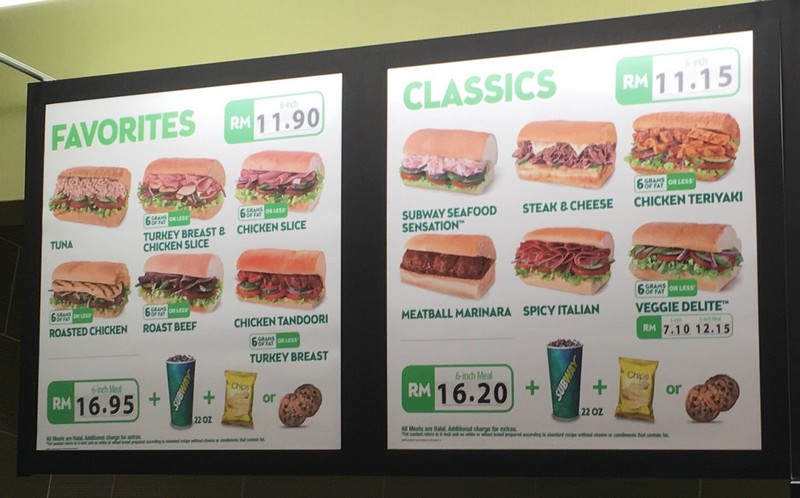 Favorites Subway menu including Tuna, Turkey Breast & Chicken Slice, Chicken Slice, Roasted Chicken, Roasted Beef and Chicken Tandoori.
Classic Subway menu including Subway Seafood Sensation, Steak & Cheese, Chicken Teriyaki, Meatball Marinara, Spicy Italian and Veggie Delite.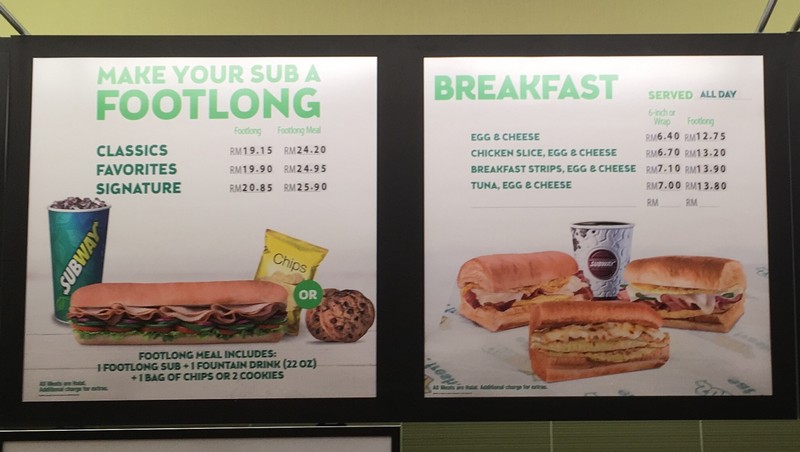 Make your sub a Footlong (Classic, Favorites or Signature). Footlong meal includes: 1 Footlong Sub + 1 Fountain Drink (22 oz) + 1 bag of chips or 2 cookies.
Breakfast menu served all day includes combination of: Egg & Cheese; Chicken Slice, Egg & Cheese; Breakfast Strips, Egg & Cheese; Tuna, Egg & Cheese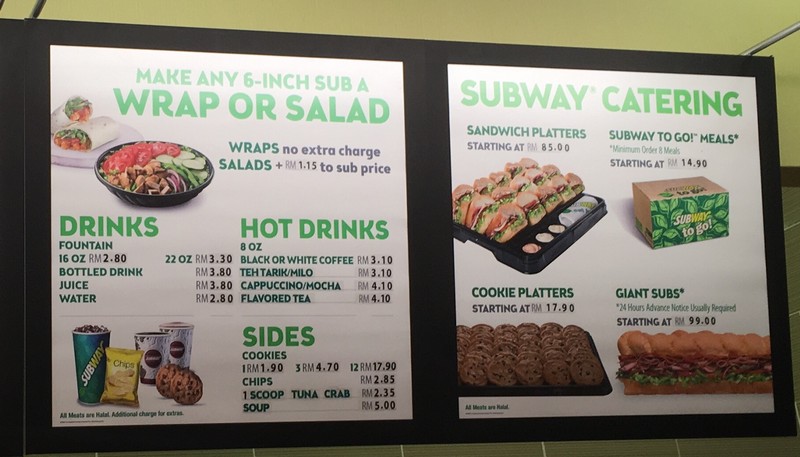 Make any 6-inch Sub a wrap or Salad. Subway Catering menu is available too. Sandwich Platters, Subway to Go MEALS, Cookies Platters and GIANT SUBS (24 hours advance notice usually required).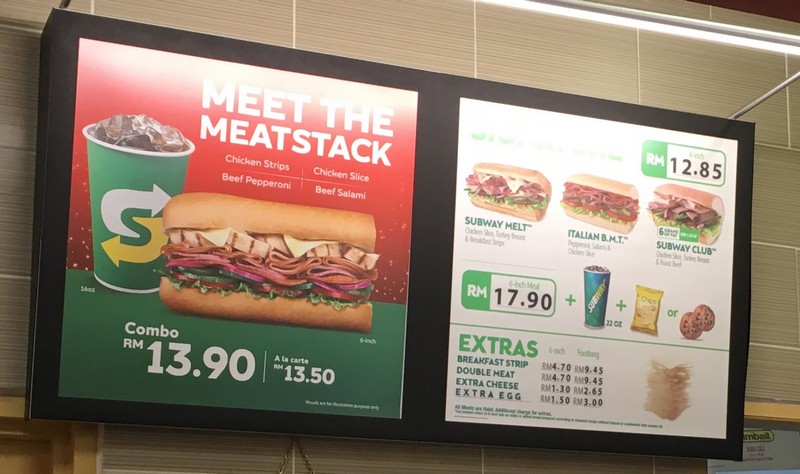 Meet the Meatstack menu: Chicken strips, Chicken slice, Beef Pepperoni and Beef Salami
Besides, there are Subway Melt, Italian B.M.T and Subway Club.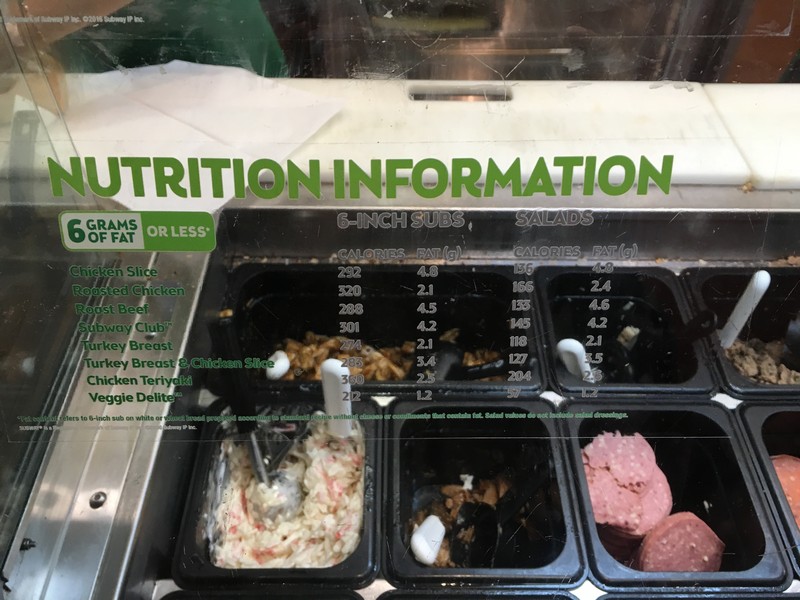 Nutrition Information on Subway Menu.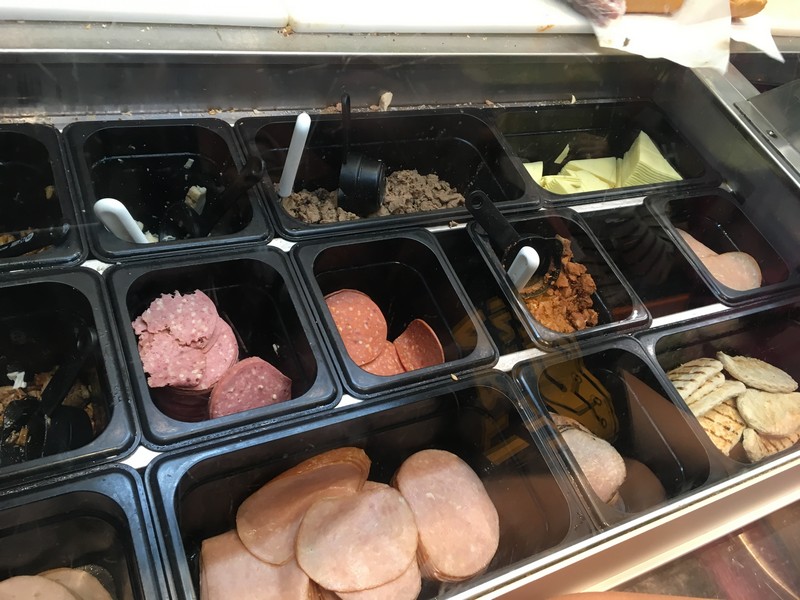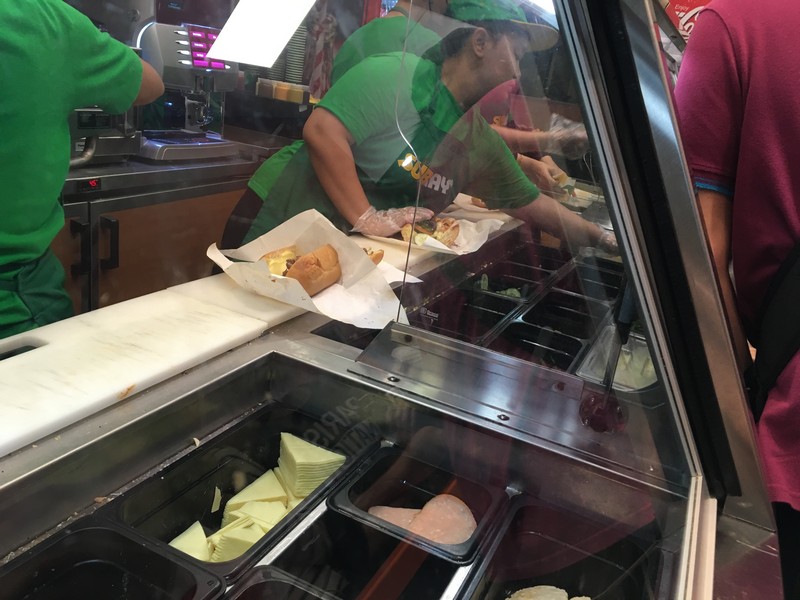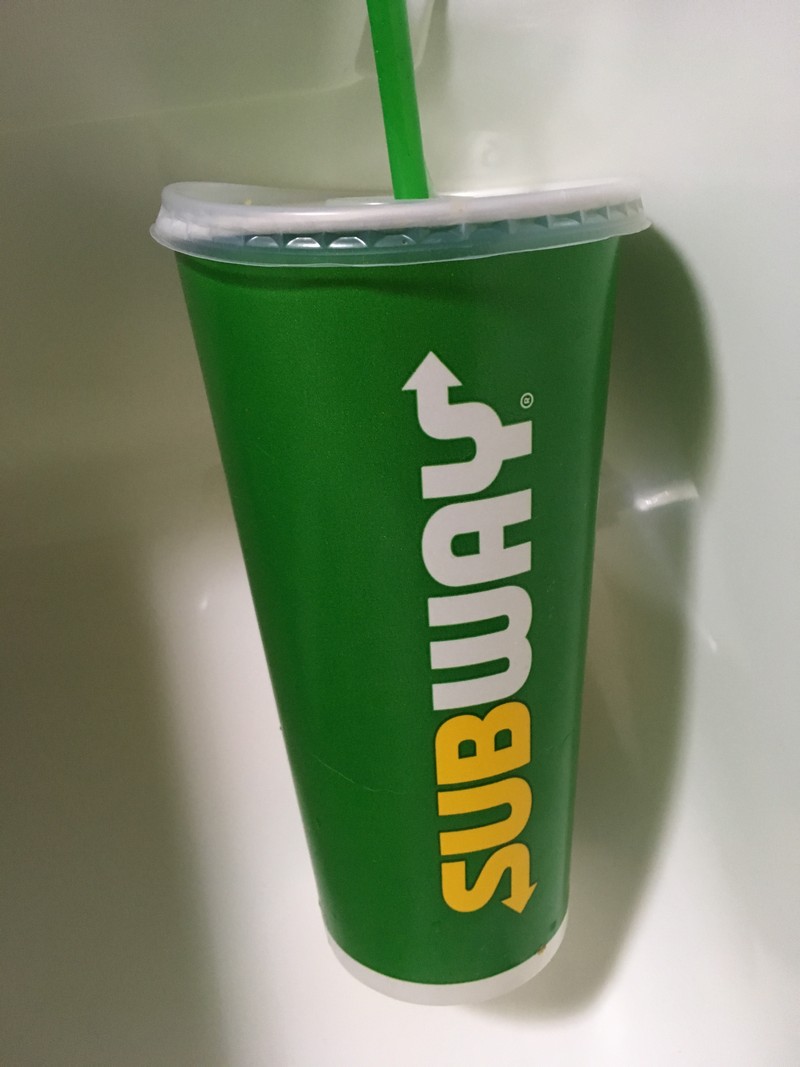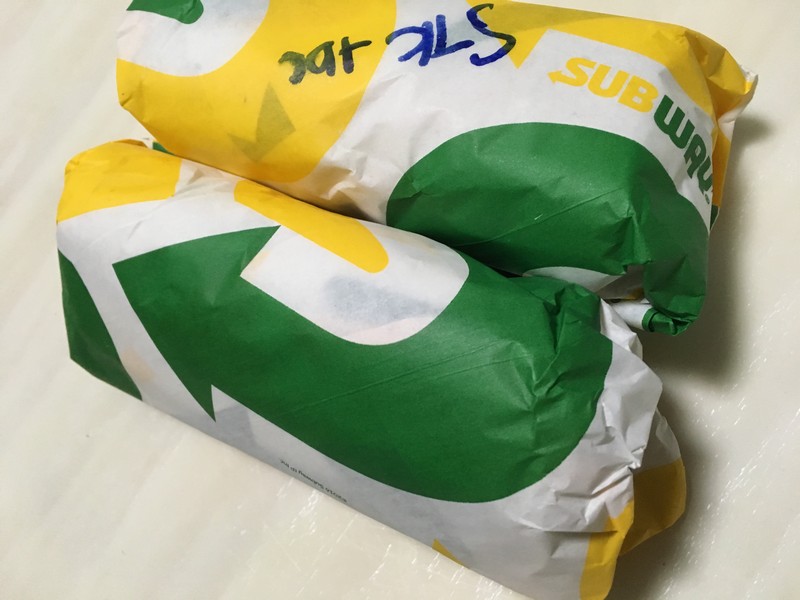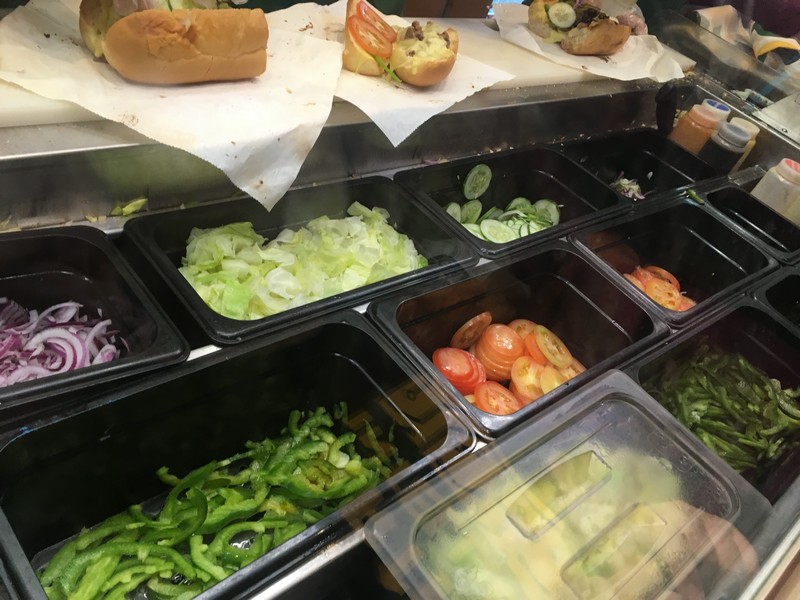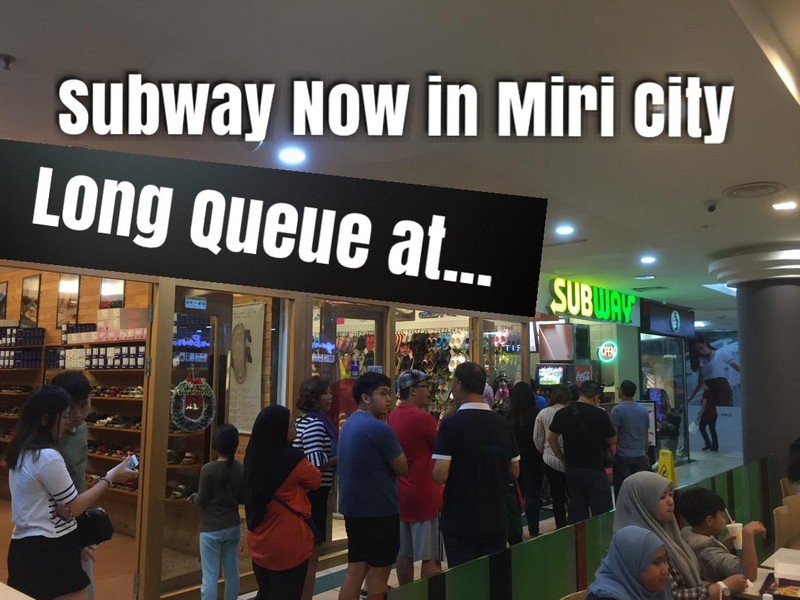 Prices subject to change without prior notice. Please check prices with the restaurant before visiting or ordering.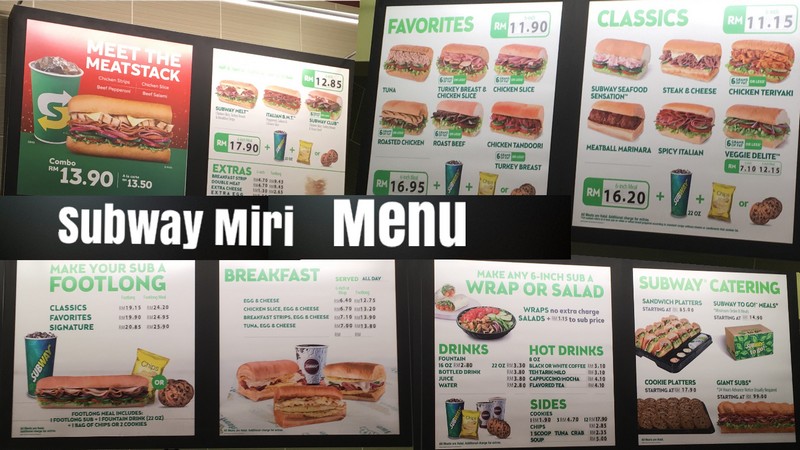 Menu (including prices) for Subway may have changed when Subway updated their menu. Subway menu in image format shown on this website has been captured to share with Miri people, before visiting Subway at Bintang Megamall Miri.