The new taste of Stinky Tofu Burger recommended by the VG World.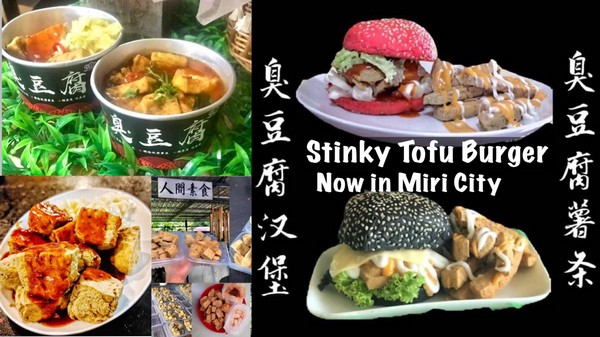 Stinky tofu (Chinese: 臭豆腐) is a strong-smelling Chinese variety of fermented tofu. It is typically sold as a snack at night markets or roadside stalls, or as a side dish in lunch bars, rather than in restaurants. In Miri you can find Stinky tofu burger and Stinky tofu french fries at The VG World 人間素食 in Yakin Commercial Centre Miri 98000 Miri.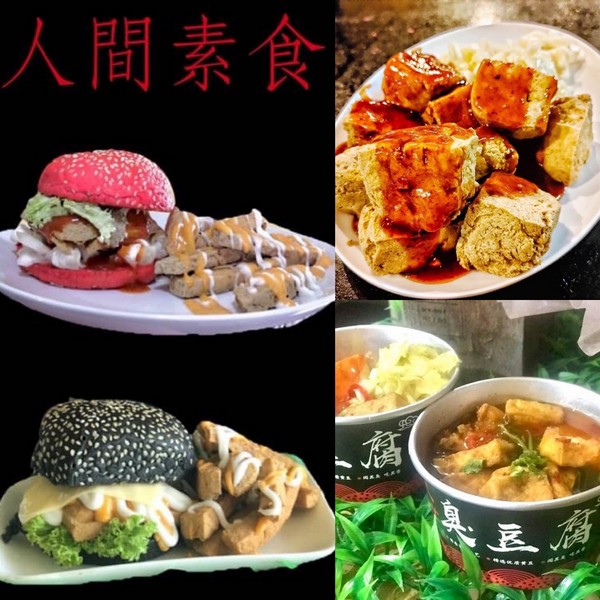 五色聲香味俱全 臭味就只在人間
無蛋 無蒜 無蔥
有味 有臭 有香
No egg, no garlic, no onion
New burger to taste!
人間素食臭豆腐
人間臭味 人間推薦