Coming Soon! Miri's FIRST Fried Chicken Buffet Restaurant!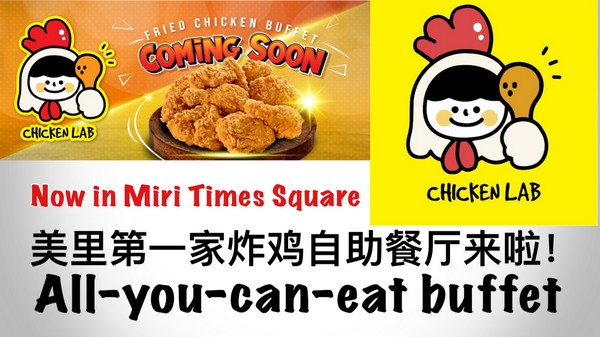 The Chicken Lab is an all-you-can-eat buffet that specialises in Fried Chicken! Chicken Lab insists on using fresh chicken, which is made fresh on the premises every day, ensuring a high level of quality for the guests! Fresh chicken marinated in a specific marinade and deep-fried to perfection!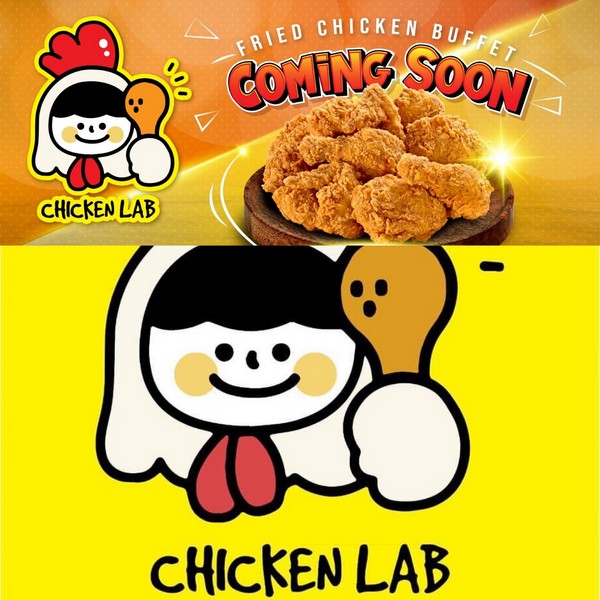 Fried rice, fried noodles, spaghetti, chicken dishes, tofu dishes, stir-fried veggies, salad, fried finger foods, cakes, fruits, ice cream, drinks, and more are all included in the buffet at no additional cost.
Chicken Lab 是一家以炸鸡为主的自助餐厅!美里第一家炸鸡自助餐厅来啦!
在这里你可以花少少的钱,炸鸡和美食无止境的吃到饱、吃到爽哟!