It was a free evening, we came out with the idea of going over to Siamese Secrets Miri for dinner & hangout.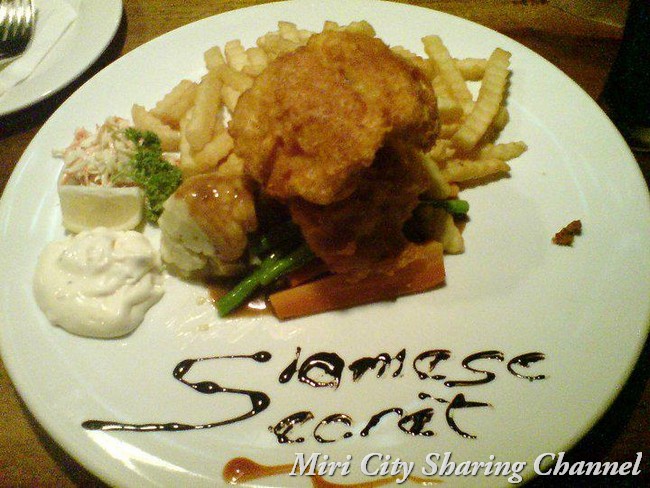 Siamese Secrets Miri used to be known as a secret place as it is located behind Pacific Orient Hotel Miri. Another reason is probably due to its cool dark environment with only dim light. The restaurant opens in the evening until early in the morning. It has quite an extensive menu which covers not only Thai food like hot sour and spicy tom yam soup but with Western food such as pizzas, pastas, chicken platters, nachos. For us, not really like tom yam, so didn't order it.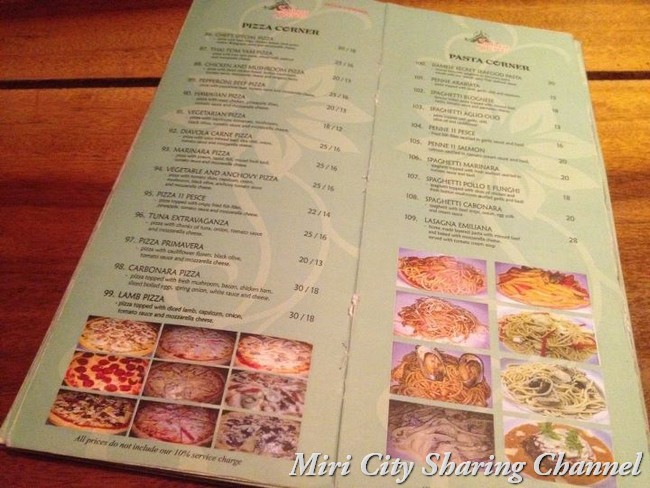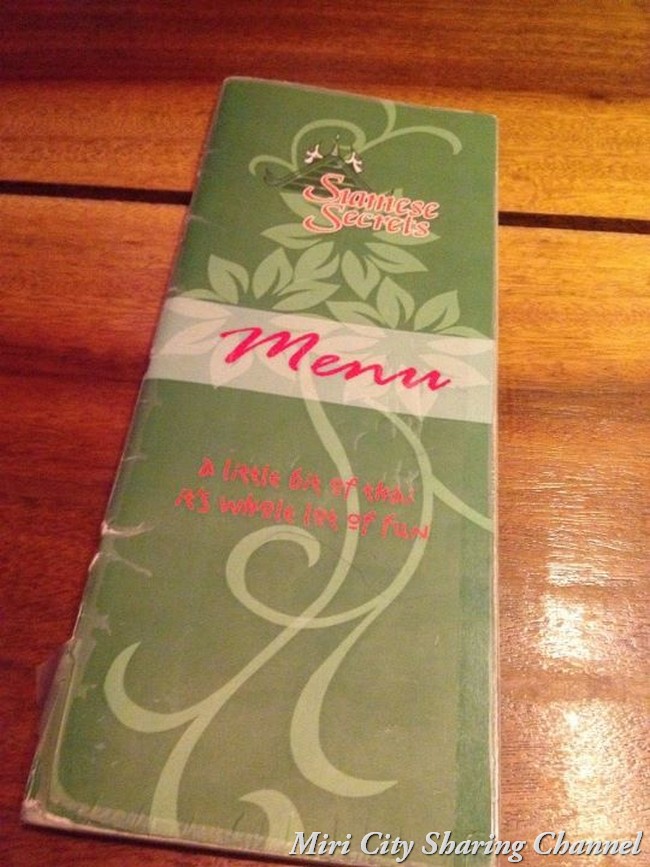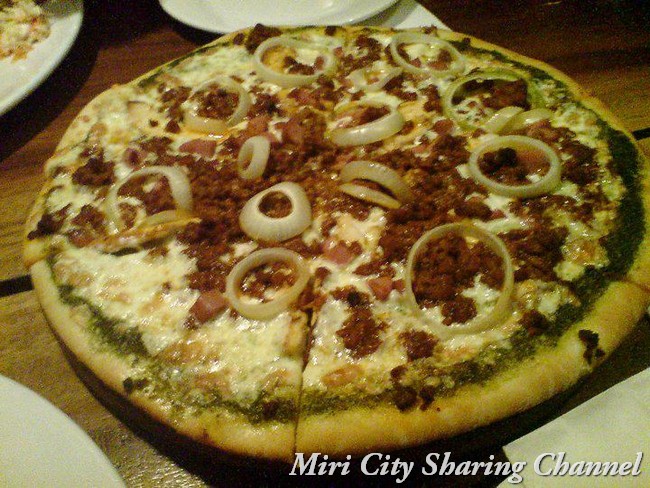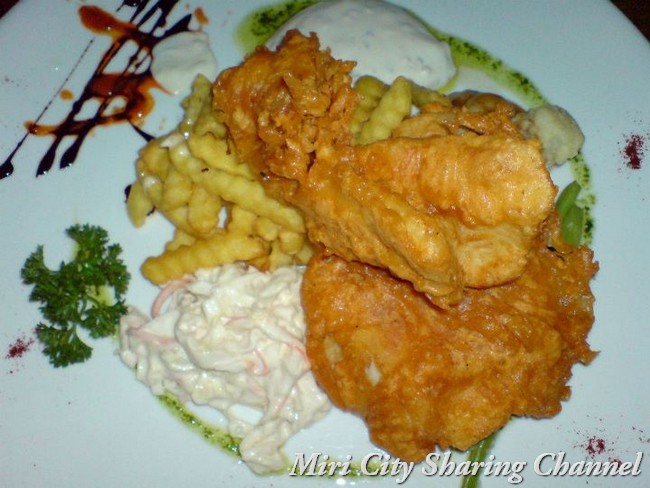 Carbonara Pizza- Pizza topped with fresh mushroom, bacon, chicken hams, sliced boiled egg, spring onion and cheese.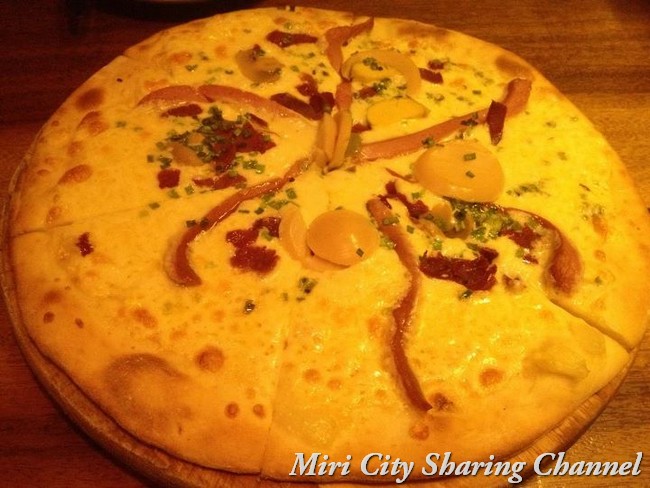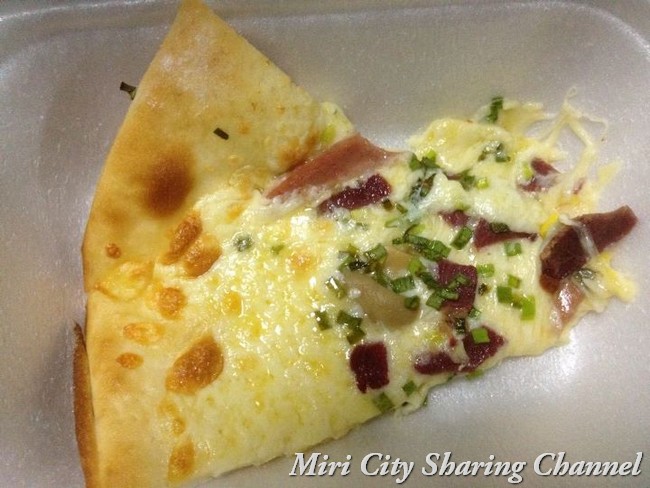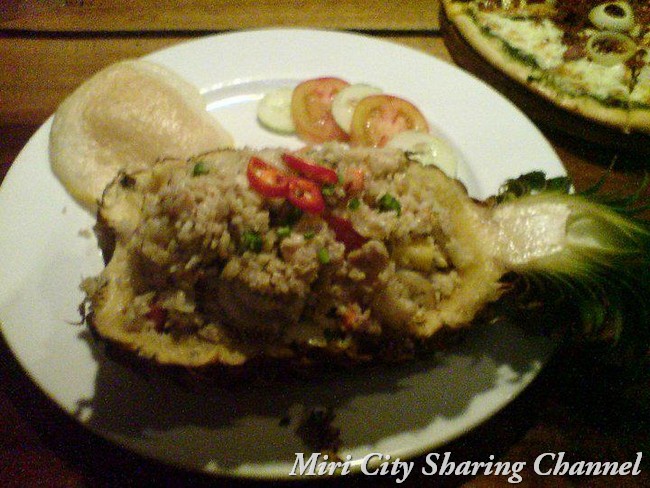 You can get Eastern food over there. Besides serving juices, they serve beers too.
Their food prices are slightly high, but comes with free wifi internet service. Sometimes can get crowded.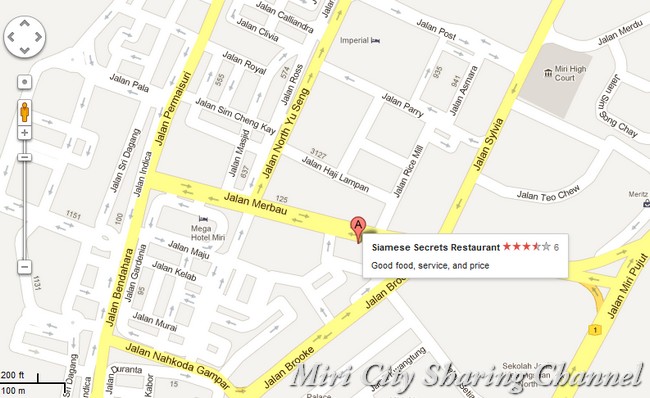 Located at 513 Jalan Merbau, Ground Floor, 98000 Miri, Sarawak. Tel: 085-431168