If you want to go for dim sum restaurants in Miri, Lotus Court Chinese Restaurant at Mega Hotel Miri would surely one of it. One of the reasons contributing to this restaurant is because all their dim sum are priced at RM3.80 each including the porridge and a pot of tea. They have Green Tea, Pu Er Tea, Ti Kuan Yin Tea, and Jasmine Tea.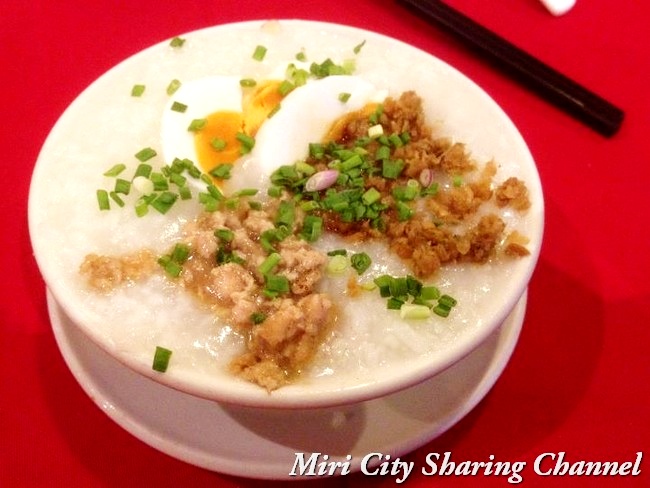 Actually, we wanted to order their Taiwanese Preserved Eggs Porridge, but it was unavailable at the moment. So, we just move to the next one. I will start with the dim sum we ordered – Salted Eggs Chicken Porridge.
The available porridge priced at RM3.80. Taste wise it was nothing really different from any other porridges, just plain and regular. But after mixed well all the ingredients on to of it, you will feel the good taste. The portion wasn't too big but it should be enough to satisfy eaters with small body size.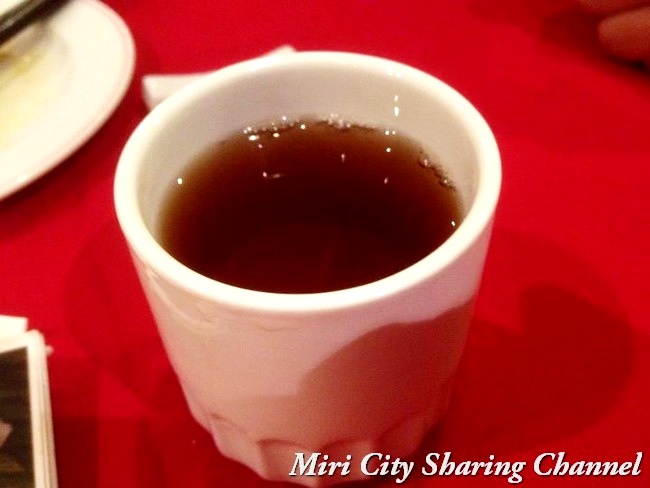 It's still kinda refreshing to eat the food there with a cup of hot Pu Er Tea. The tightly sealed Mixed Lohan Cheong Fun has silky texture, so smooth and so special, the same thumb up for their Steamed Szechuan Ox's Tripes with Cheong Fun.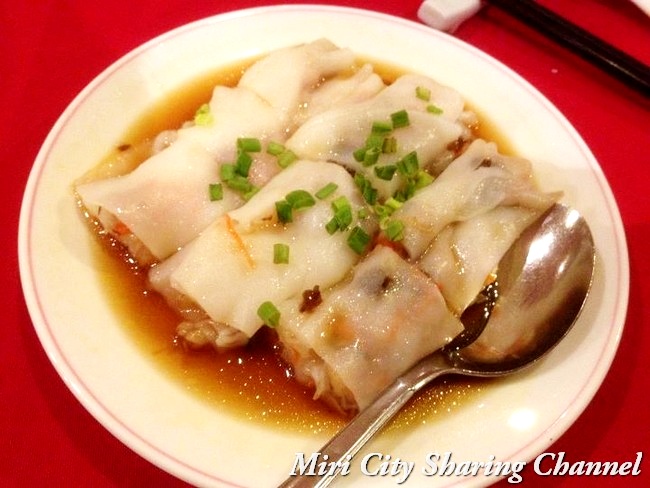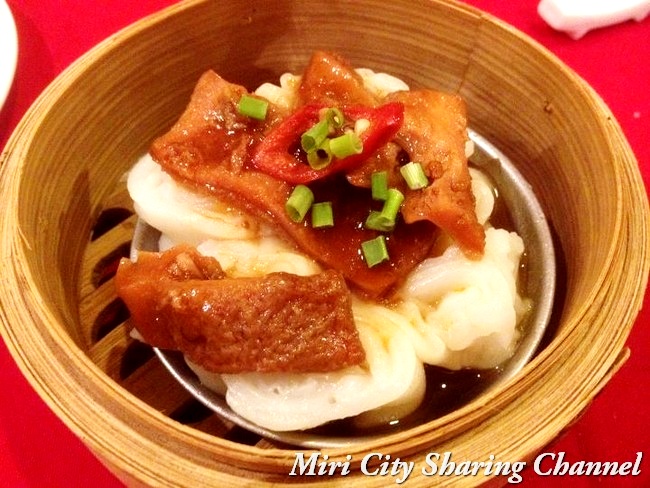 From my friend's information, their Dim Sum is nice. But, not recommend to try their dim sum buffet on Sunday which is only RM18+ for Adult and RM12+ for Children if not mistaken. For the Dim Sum Buffet, not satisfy with the way they served it. Very disappointed with the limited choices of Dim Sum over the counter, they were not serving generous portions at all all time. Need to wait for very long time and each time only serving around 10 baskets. And that is really not a good way to promote the food in order to promote the business in the future.
So, you better order them one by one. RM3.80 each, plus taxes that's why mentioned in the menu stated that RM3.80++.