The highlight of the deal in this buffet style restaurant would be the Japanese food, the combination of Shabu-Shabu & Sushi Buffet, all you can eat in one single order slip. It has over 100 types of sushi, shabu-shabu ingredients and dessert with free flow drinks.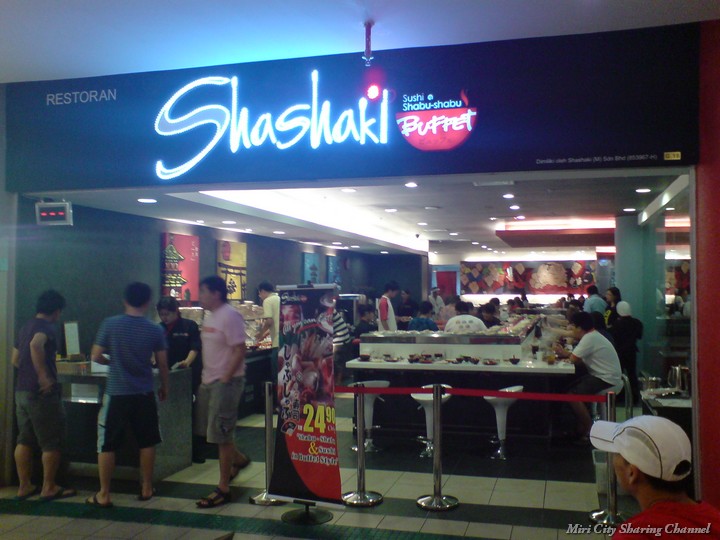 It looked like exactly what was being promoted at around twenty plus Ringgit per adult, which is always a good thing because we can eat all the food we want in this buffet style restaurant. However, this restaurant only give you 1 hour 30 minutes to enjoy the buffet and will charge RM3.00 for every 10 minutes onwards. Children below 100cm are free. Wastage of every 100gm food are charged RM3.00. This restaurant also serves chicken soup, tom yam and spicy soup. Most Mirians complained on the quality standard of food in this restaurant when compared to sushi at Excapade Sushi or even at Sushi King. But what can you expect more for sushi buffet in one cheaper single slip?
This Japanese buffet restaurant is located at the ground floor of the old wing Bintang Megamall Miri.
Shashaki Shabu Shabu @ Sushi Buffet (Japanese Food)
Bintang Megamall, No. G18, Ground Floor, Block 9, 98000 Miri, Sarawak.