New restaurant & bar in town——opposite columbia only!(served no pork) 🥂
A good place to enjoy dinner and feeling the vibes!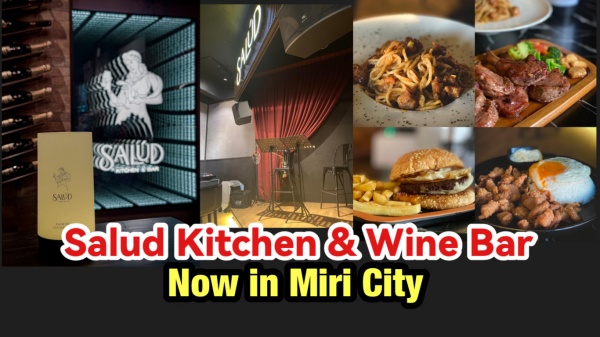 You can enjoy live music performance during dinner time, karaoke session will be open after 930pm!
Operating hours :
4pm – 1230am
EAT, DRINK & ENJOY!
Wide variety range of food choices, we serve Western, Asian and a whole list of light bites.
Lots of different types of drinks, beer, wine, whisky, cocktails and more!
Eat drink and enjoy the vibes at Salud!
Miri餐厅式酒吧——就在Columbia miri 对面!(不供应猪肉)🥂
欧美装修的独特风格和油画 让人感觉就像在国外的hidden bar!
一个享受晚餐和感受氛围的好地方!
您可以在晚餐时间享受美食,也享受现场liveband表演,卡拉OK将会在在晚上930点后开放哦!
营业时间 :
下午 4 pm至凌晨 1230pm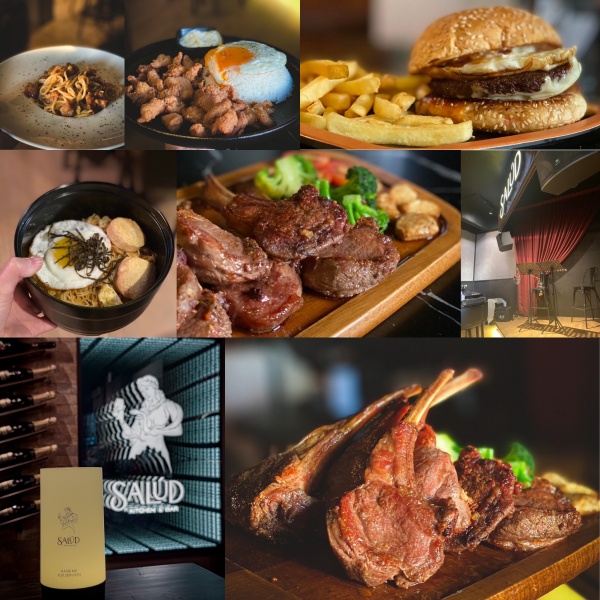 你可以尽情在这里享受吃、喝、玩和歌唱!
各种各样的食物选择——我们拥有西餐、亚洲美食和各种便餐。
许多不同类型的饮料、啤酒、葡萄酒、威士忌、鸡尾酒!!
来一次Salud初体验吧!你会爱上这里!
Address: Salud Kitchen & Wine Bar
Lot 1311 & 1312, 1st Floor, Jalan Bulan Sabit, Jee Foh 2, Miri, Malaysia
(Images & info: Bao Yi Ku)