Tired of ordinary laksa? Today, here is a premium version.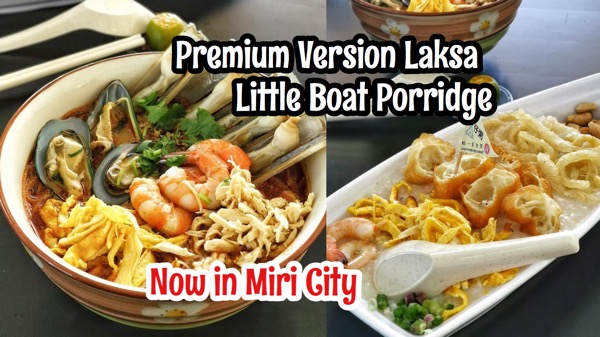 First is laksa, the seafood laksa ordered. There are also regular and chicken drum versions. The chicken drum version as in the shop's photo should be cut steamed chicken. Laksa's soup is a rich one. Fortunately, it is not too salty. The seafood is pretty fresh. But the size of mussel is a bit small for me. Overall, still not bad.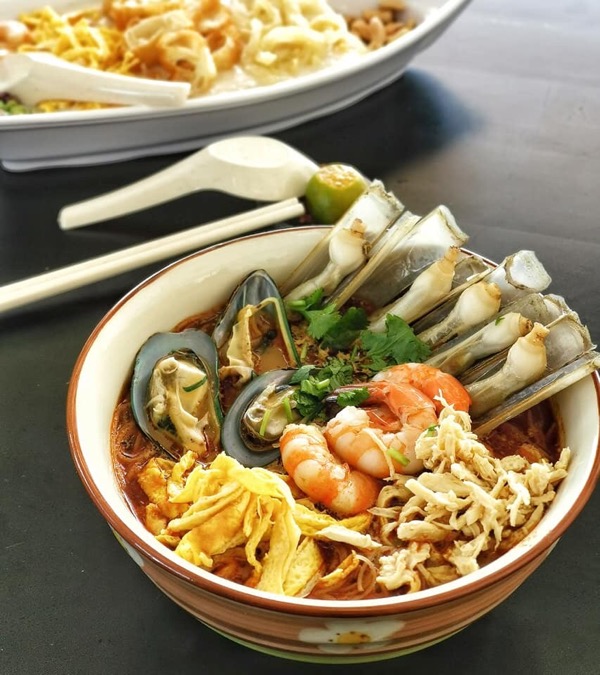 Little boat porridge, the store is very attentive. They really made a plate like a boat to present his porridge. The ingredients are also very rich. I found out that there were still fresh fish fillets in the porridge. Not the kind of refrigerated fish fillets. Awesome.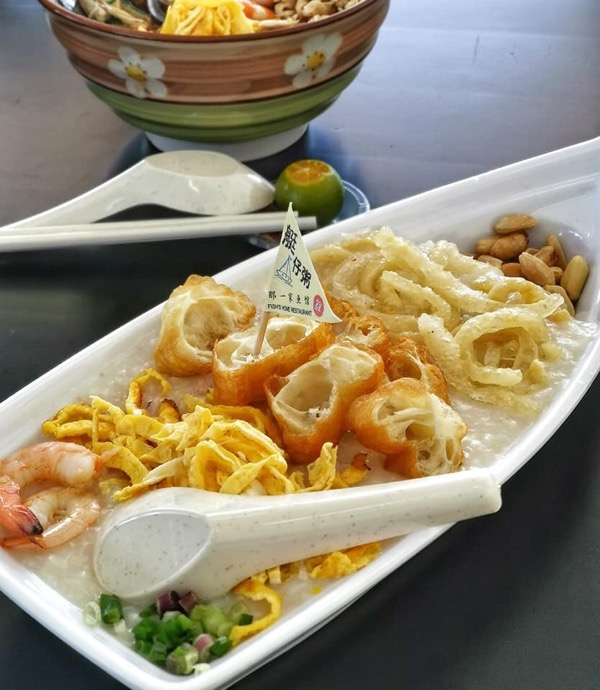 普通的laksa吃腻了吗?今天,来个premium版本的
位于机场对面的商业中心。后面一向的,不是面对机场的那一排。今天去的时候,发现还没有招牌。只能告诉大家,在代代香food court那一排下去,另外一栋的角头间。
首先是laksa,点了的海鲜laksa。这里也有普通版和鸡腿版。鸡腿版看到店家的照片应该是用白斩鸡。Laksa的汤头,算是浓郁的那种。不过幸好不会过咸。搭配的海鲜,还算是新鲜的。不过mussel的size对我来说,小了点点整体上,还算是不错吃。
艇仔粥,店家很用心。真的搞了个像小船一样的盘来呈现他家的粥。用料也非常丰富。吃了才发现,粥里还有新鲜的鱼肉片。不是那种冷藏的鱼片切出来的。赞
除了这些,也有看到经济饭,鸡饭,干面的摊位。所以,选择方面,还算是不错的。
*价钱方面,算中上一些些。单点的话,我不清楚价钱。图中的laksa+粥,RM29。值不值得,就见人见智了~
地点:机场对面的商业中心,后面后面住宅区的。代代香food court一排
以上纯属个人口味和当下吃饱喝足后的感想
(Images/info via/courtesy of Johnny Ting)