Dried Meat is among one of the delicious Chinese delicacies that not to be missed in the Chinese New Year Party. Popular dried meat producer Oloiya 我来也 Malaysia is having free Giveaways events, which will be giving out 6000 packs of Free dried meat on 24th January 2013 starts from 7.00pm at the following participating Oloiya Outlets in Malaysia.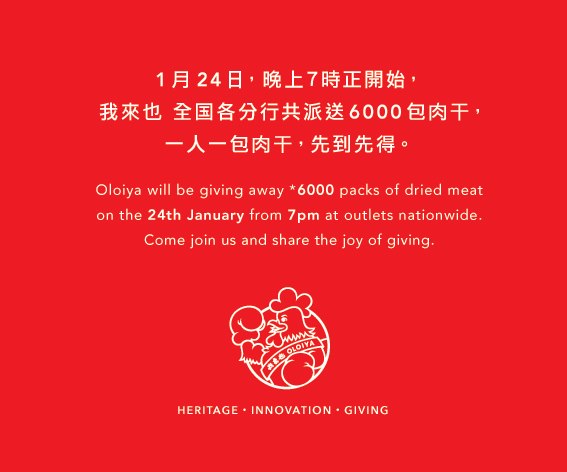 Kuala Lumpur- Selangor (Sri Petaling, Klang, Mid Valley, Kajang, Cheras, Puchong, Pavillion, Petaling Jaya), Perak, Seremban, Kuantan, Penang, Johor, Sabah & Sarawak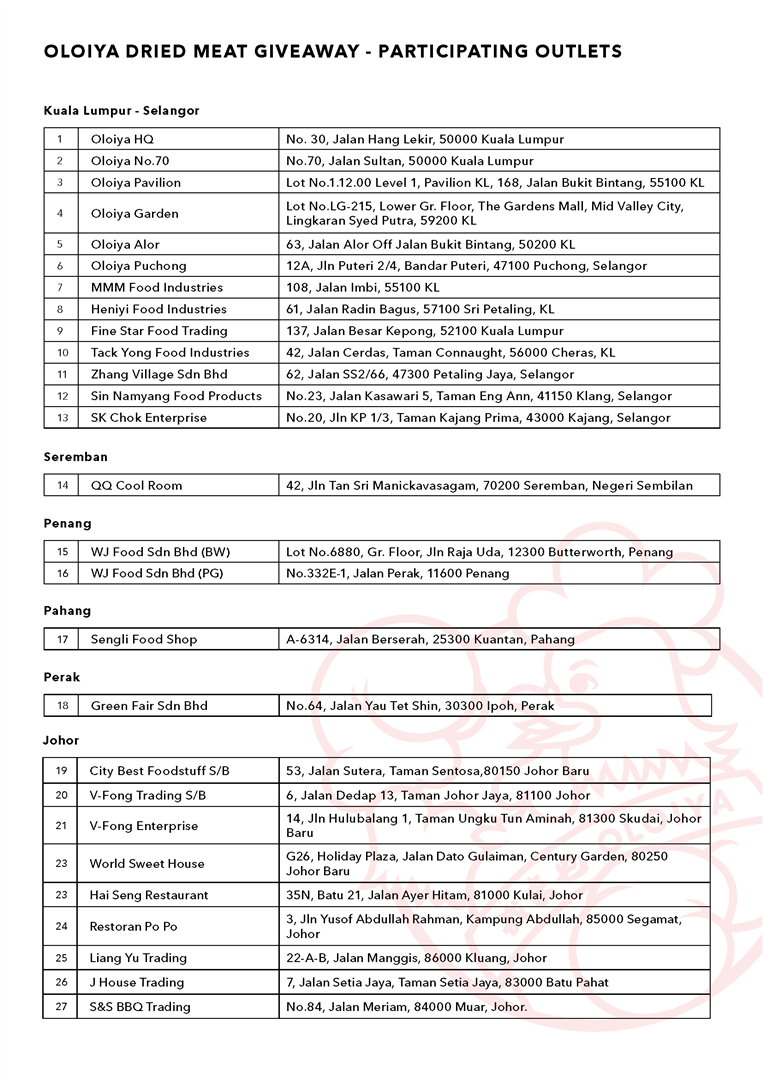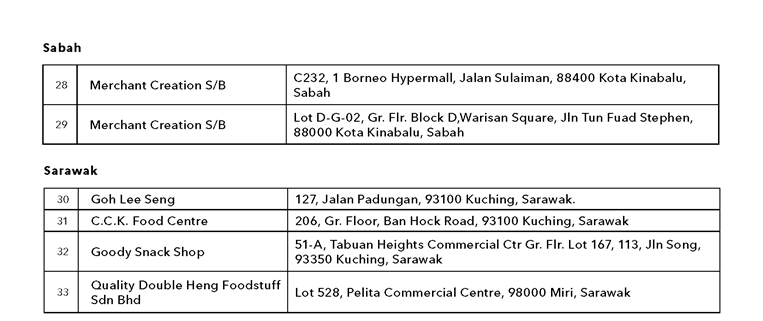 About Oloiya Food Company:
The First of Many First In 1970, Mr & Mrs Khue opened their first stall in Chinatown. In those days, Pork was used to make dried meat and the couple soon realised that the sliced dried meat was not suitable for the elderly and young as it was rather difficult to chew. Mr. Khue started the first of many innovations in the dried meat industry. He created minced chicken dried meat and went on to introduce minced pork, and duck delicacies. This not only meant that it was gentler on the palettes of the young and elderly. It also meant that non-pork eating consumers could enjoy dried meat.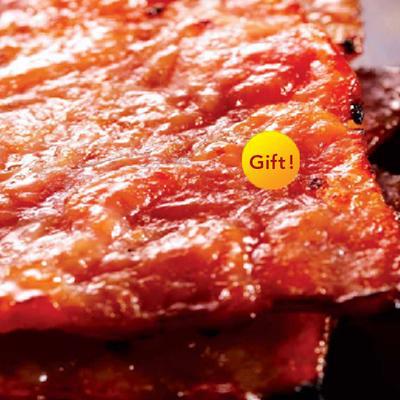 Share this great news with your friends now.
Visit Oloiya to check out your nearest Oloiya Outlets.