Mooncake festival is back! Nyonya Secrets is now having Homemade Mid-Autumn Mooncake Collection for 2019.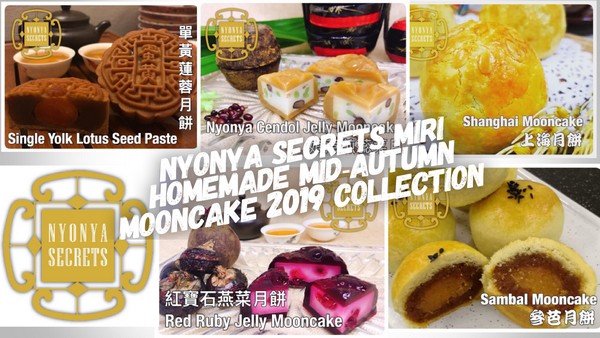 We are introducing 2 new flavour this year, something refreshing in mind and unique flavour pairings that will excite your tastebuds.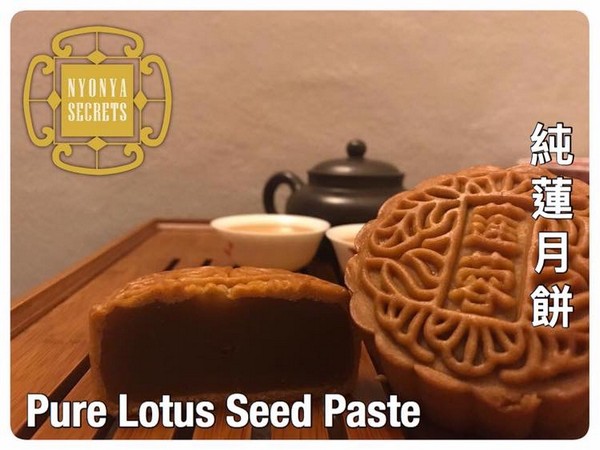 We also offer our well-loved classic range of baked mooncakes for the traditional mooncake lovers, featuring 2 flavours with lotus seed paste and single yolk this year. We also have our best selling Sambal and Shanghai mooncake variety should you prefer something different.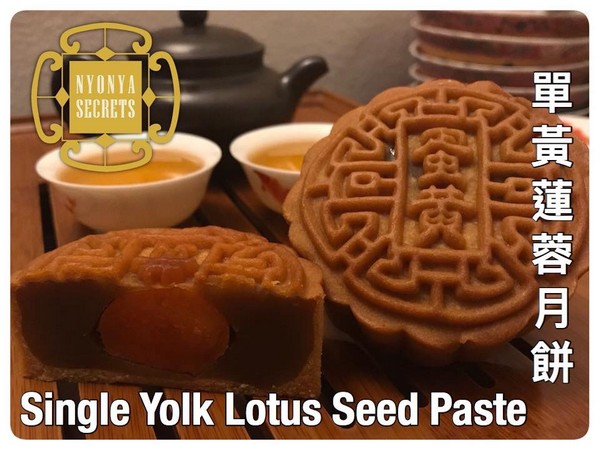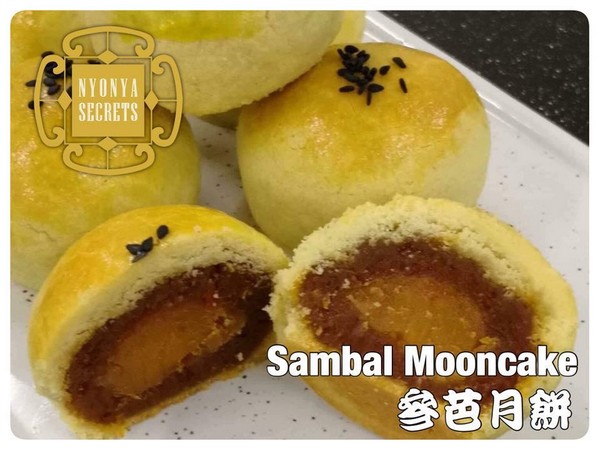 1. Single Yolk Lotus Seed Paste(RM21.00/pcs)
2. Pure Lotus Seed Paste(RM20.00/pc)
3. Sambal Mooncake(8pcs per box @ RM64)
4. Classic Shanghai Mooncake. (8pcs per box @ RM48)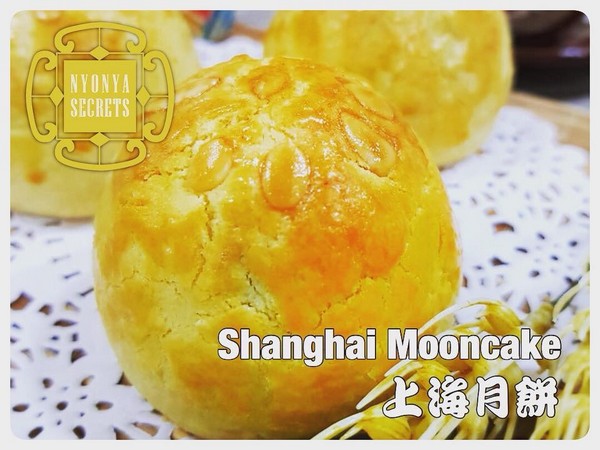 5. Red Ruby Jelly Mooncake (water chestnut & beetroot) (4pcs per box @ RM45)
6. Nyonya Cendol Jelly Mooncake (4pcs per box @ RM45)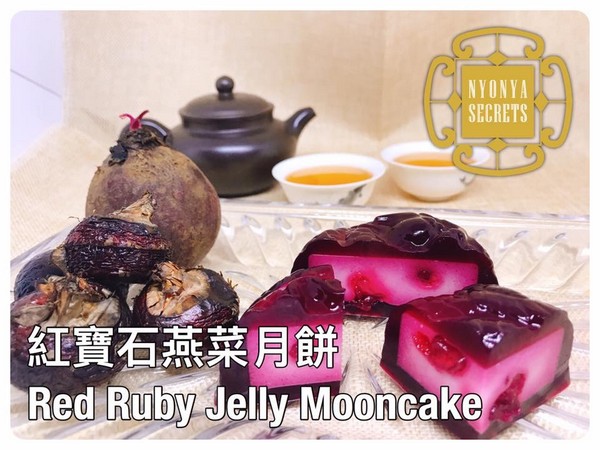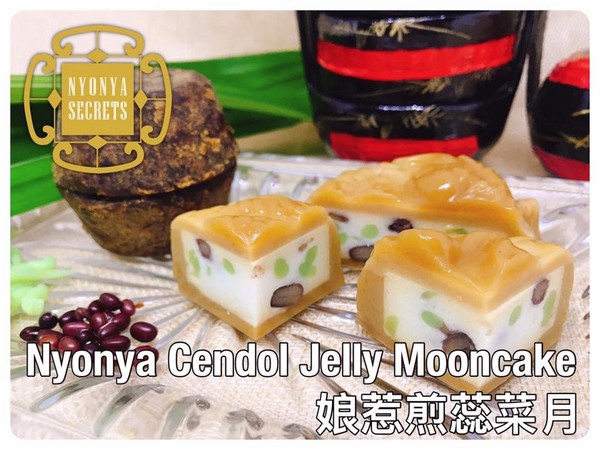 7. Piggy Mooncake (Lotus Paste)
– with bamboo cage – RM6.80/pc
– without bamboo cage – RM4.00/pc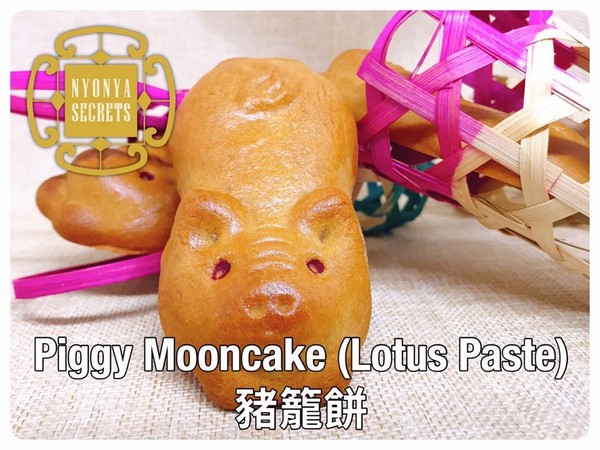 Closing date 1st Sept 2019
Collection date 6th Sept-13th Sept 2019
自製中秋月餅2019年。
我們今年推出了2種新口味,令人耳目一新,獨特的風味配對將激發您的味蕾。
我們還為傳統月餅愛好者提供我們深受喜愛的經典系列月餅,今年有2種口味的蓮蓉和單黃蓮蓉月餅。如果您喜歡不同的東西,我們也有最暢銷的sambal和上海月餅。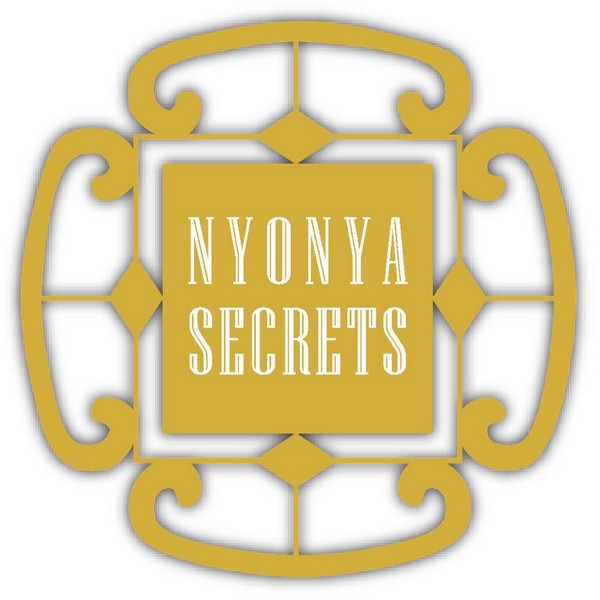 1. 單黃蓮蓉月餅(RM21.00/pcs)
2. 純蓮蓉月餅(RM20.00/pcs)
3. 參芭月餅(8pcs per box @ RM64)
4. 上海月餅(8pcs per box @ RM48)
5. 紅寶石燕菜月餅 (馬蹄和甜菜根)(4pcs per box @ RM45)
6. 娘惹煎蕊菜月餅 (4pcs per box @ RM45)
7. 猪籠饼 (蓮蓉餡)
– 有豬籠 RM6.80一只
– 無豬籠 RM4.00 一只
截止日期 9月一號2019年
拿月餅日 9月6號至9月13號2019年
Address:
Lot 2020 Pujut 4B, 98000 Miri, Sarawak.
Tel: 018-791 3379