Introducing the latest addition: Layered Cake Snowskin Mooncakes now available in Miri City for the Mid-Autumn Festival!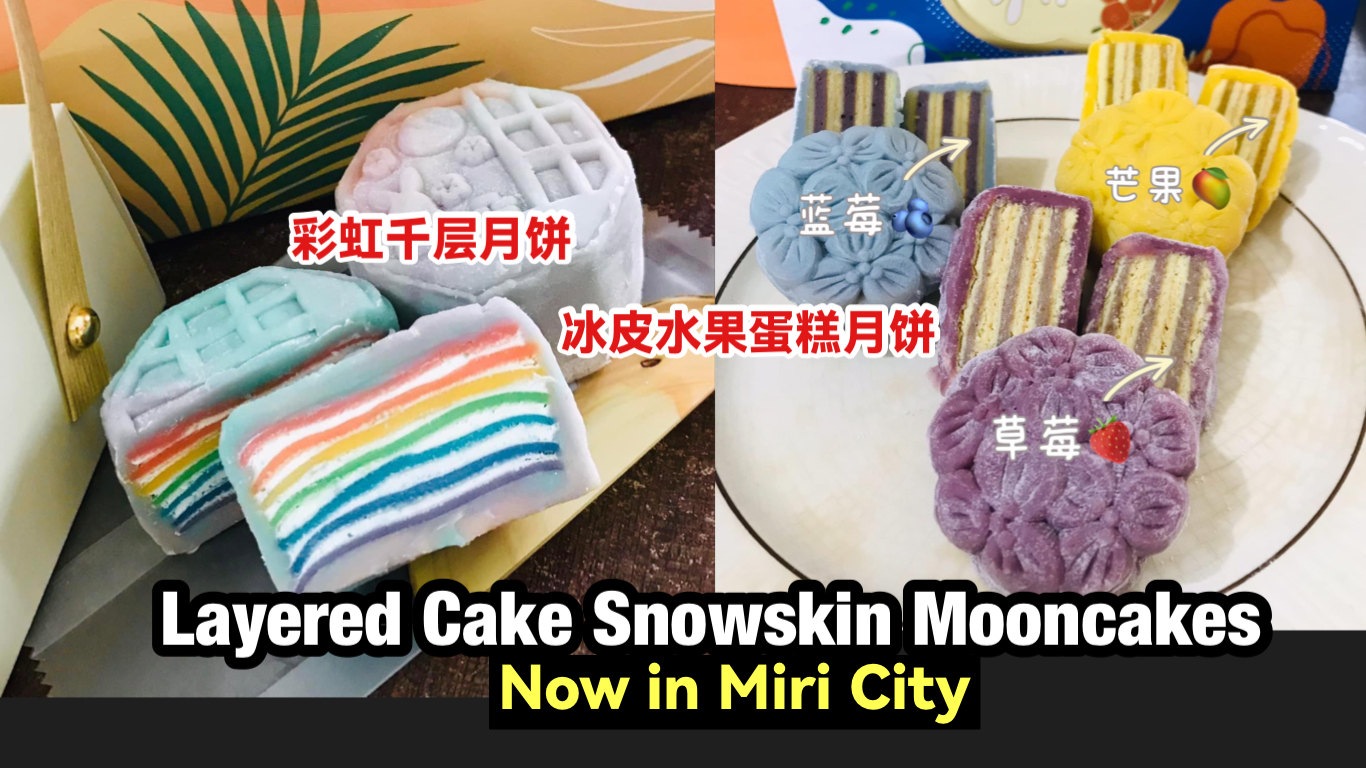 This year's mooncake gift box features traditional snowskin mooncakes that you won't want to miss. The collection includes fruity options like Mango, Blueberry, and Strawberry cakes, as well as Rainbow Layered Mooncakes.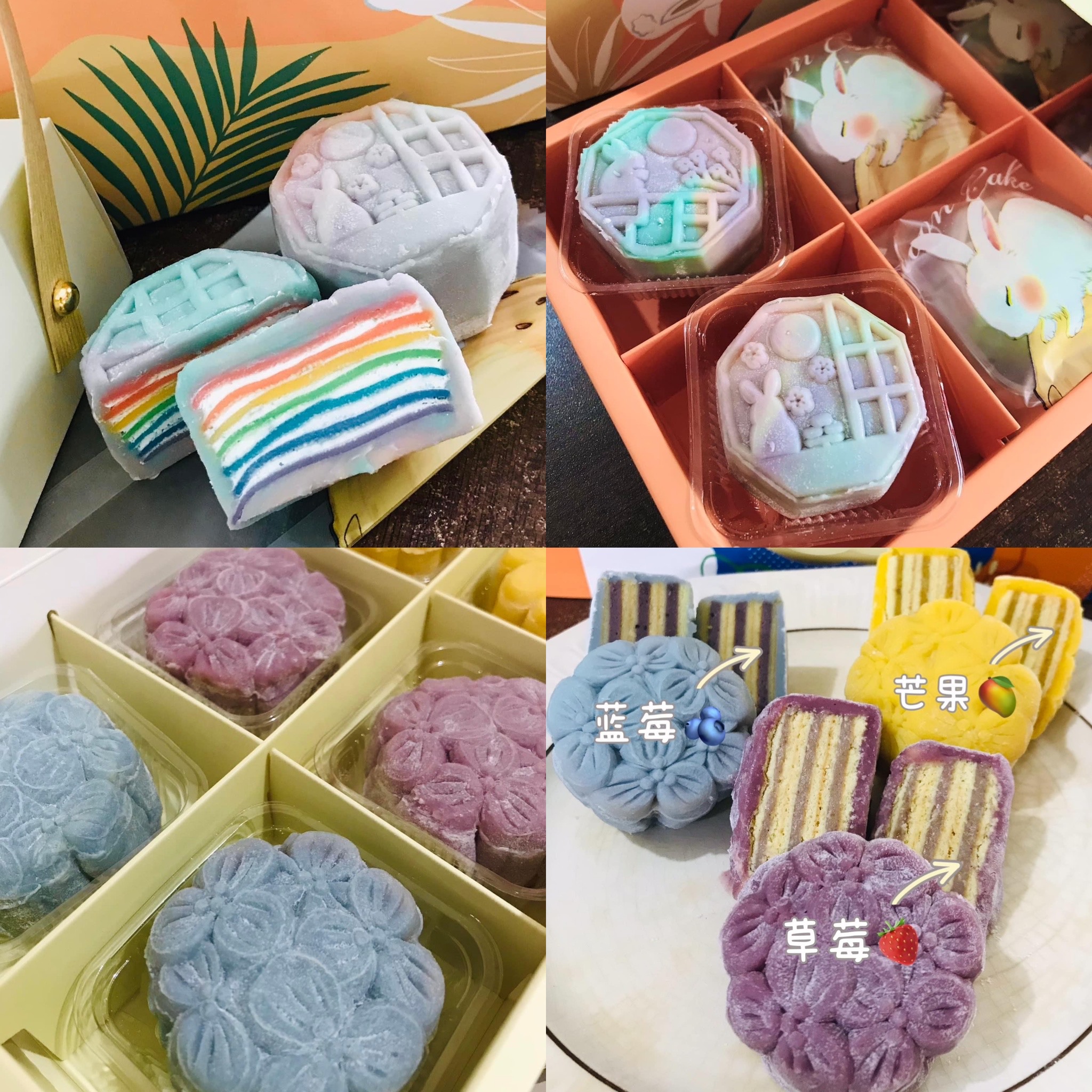 Interested can PM Siet Chin in FB.
(Images: Siet Chin)