Nasi Lemak paling power di Miri! Miri Famous Nasi Lemak in Vista Perdana and the price is affordable. It's a takeaway place for a nasi lemak lover. Good food.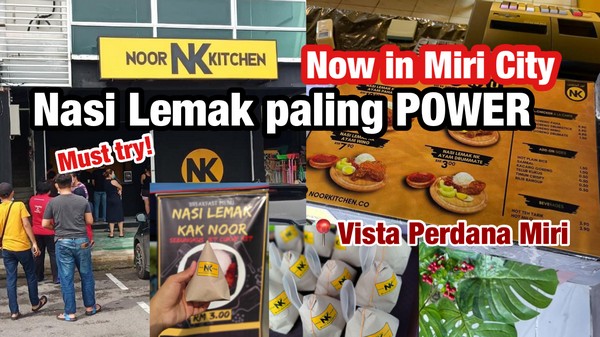 The cheapest nasi lemak in Miri with one chicken. Gilak Nasi Lemak. Sambal manis2, fried chicken rangup!
The best Nasi Lemak One-Stop Concept.
Great Services. Great Taste.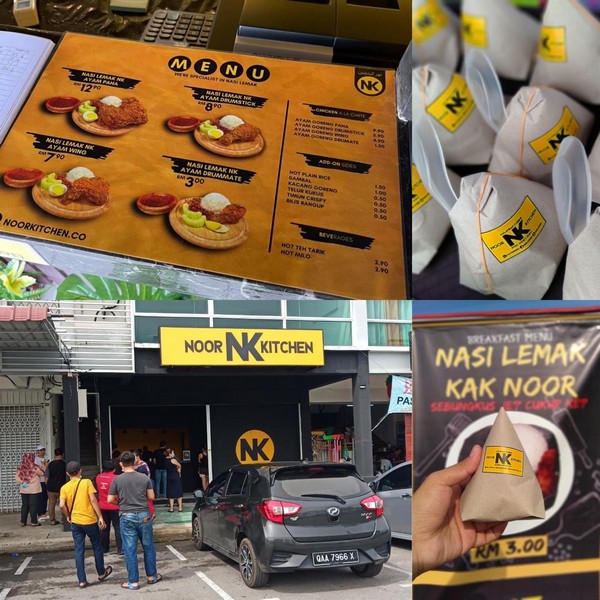 Try it today and I bet you will come back again tomorrow.
Address: Noor Kitchen
Lot 3094 Ground Floor, Noor Kitchen, Desa Bahagia, 98000 Miri, Sarawak
010-9592943
(Images: Udin I Tell Yiou, Noor Kitchen)