Boulevard Chinese Restaurant 富華樓 is another non halal Chinese restaurant in Miri City which serves pork menu and "non-halal" dim sum.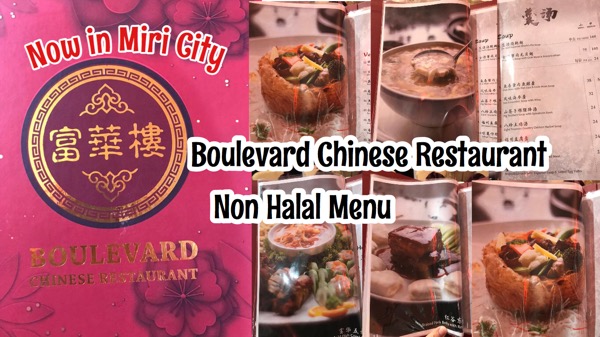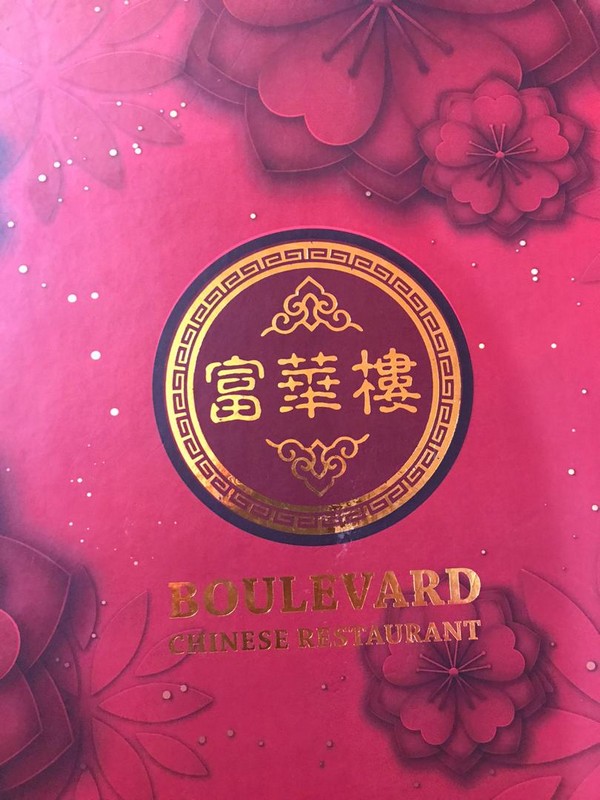 富華樓 Boulevard Chinese Restaurant menu preview with price for your references: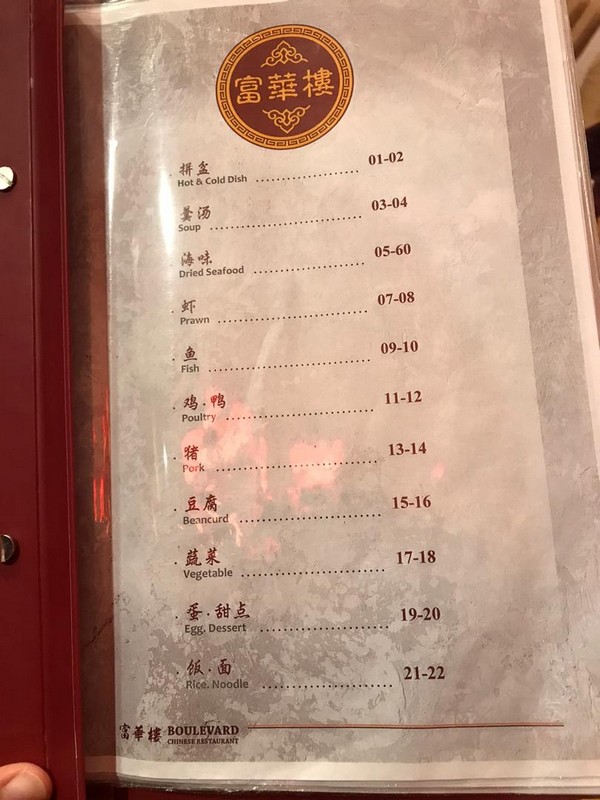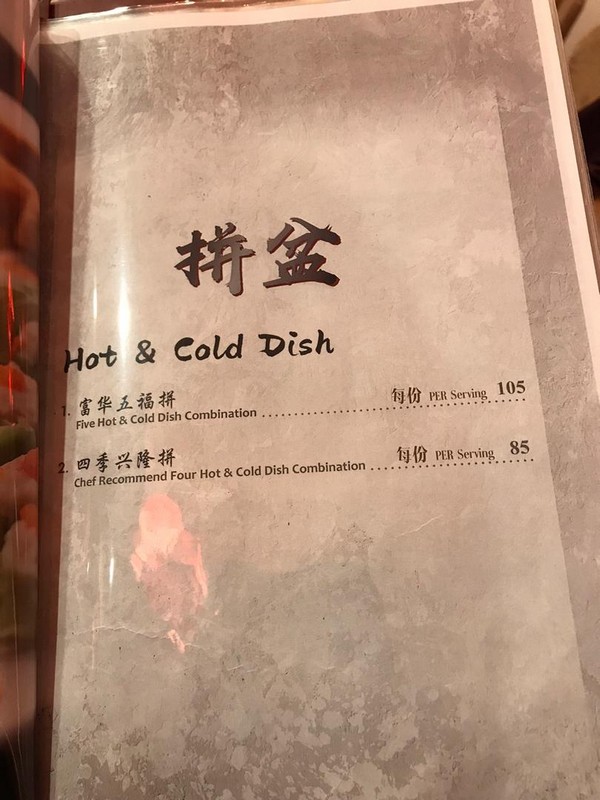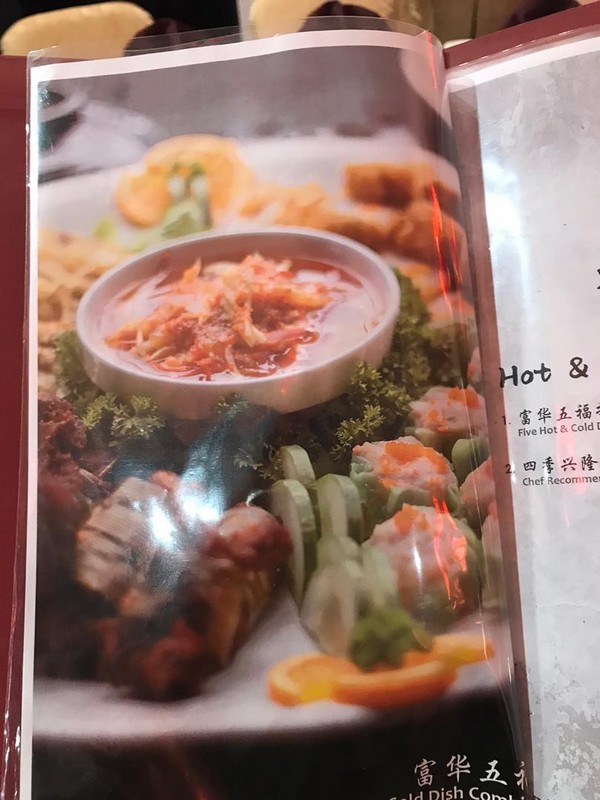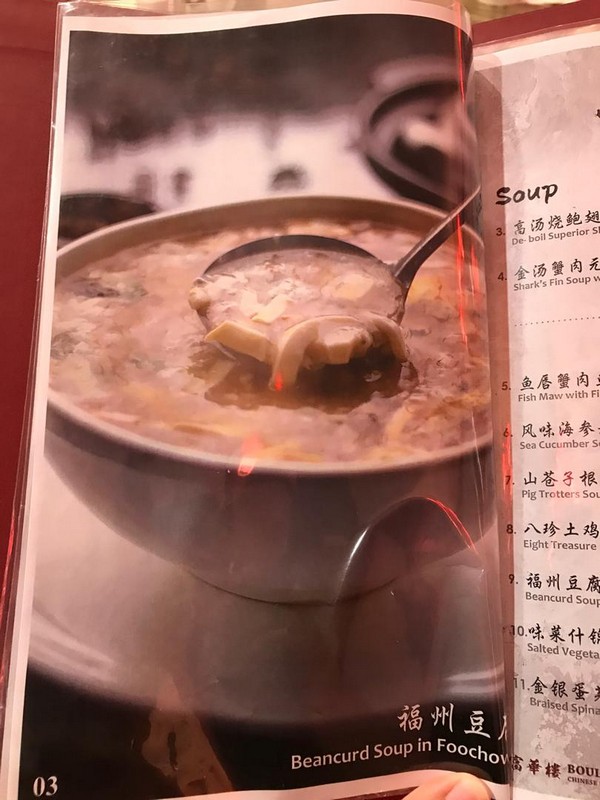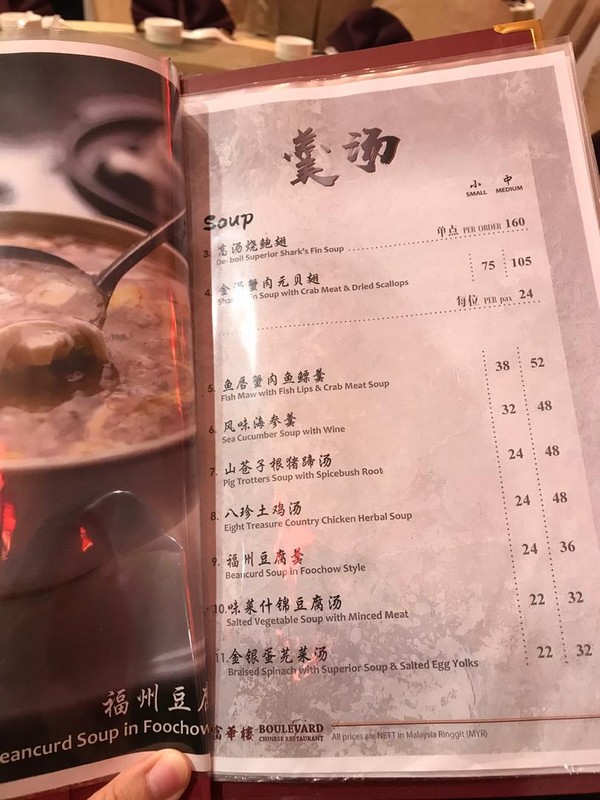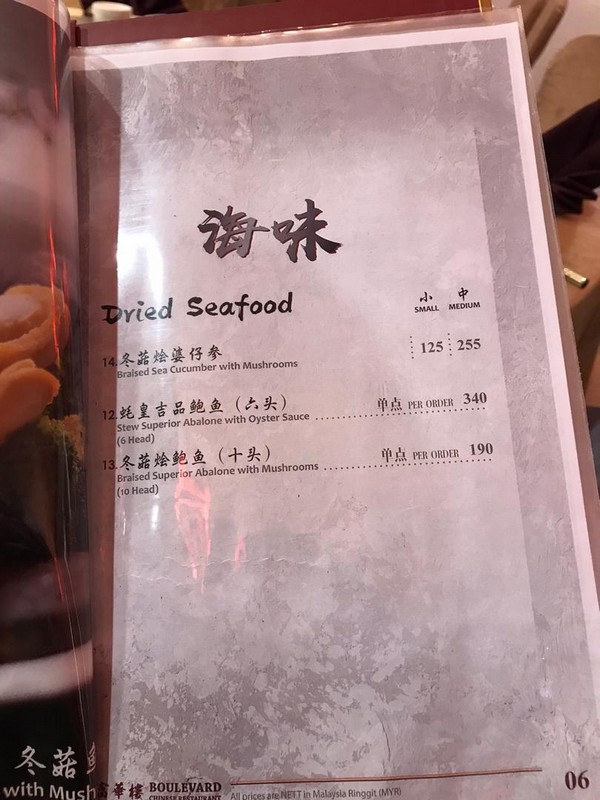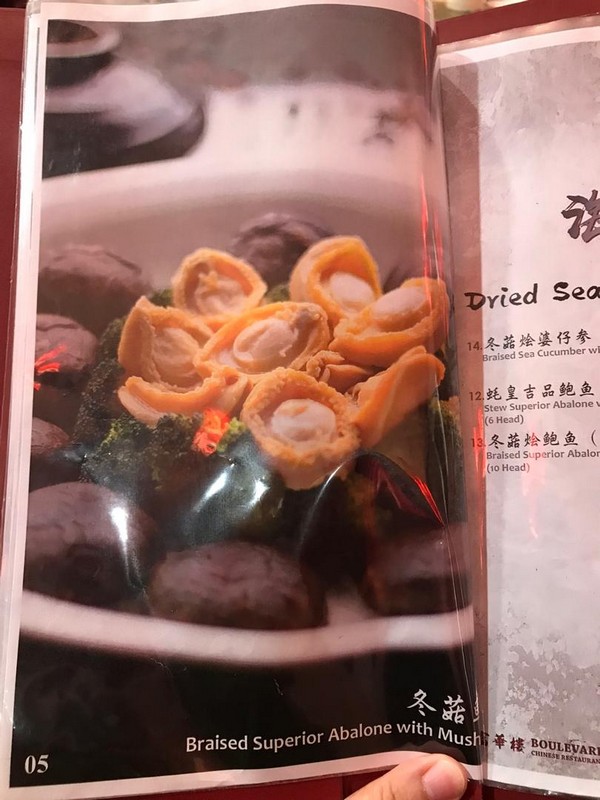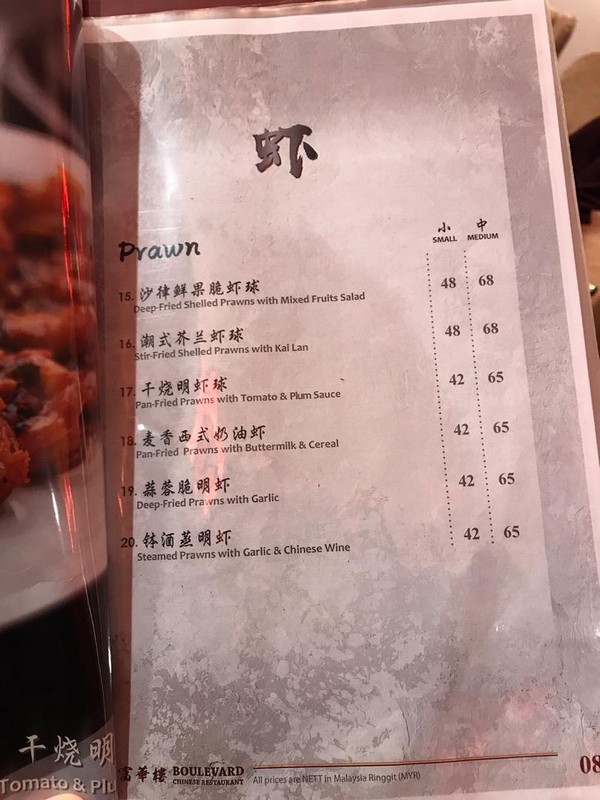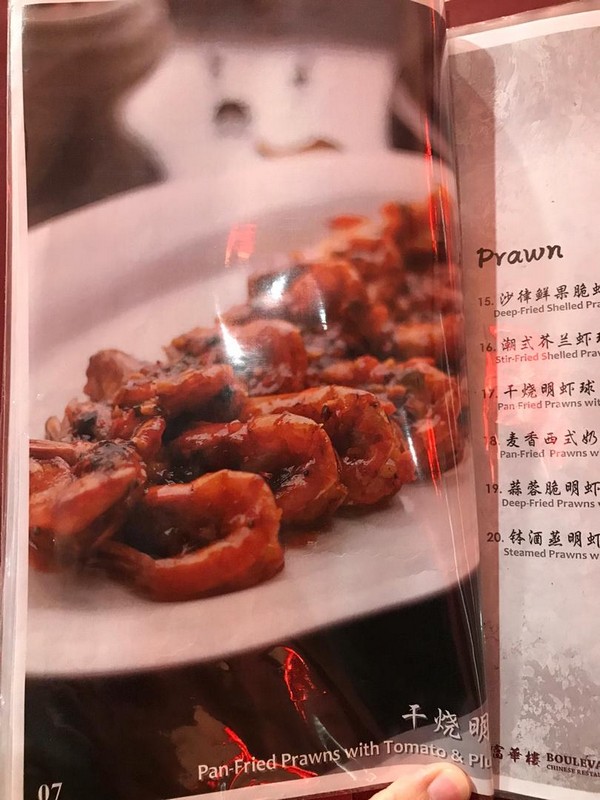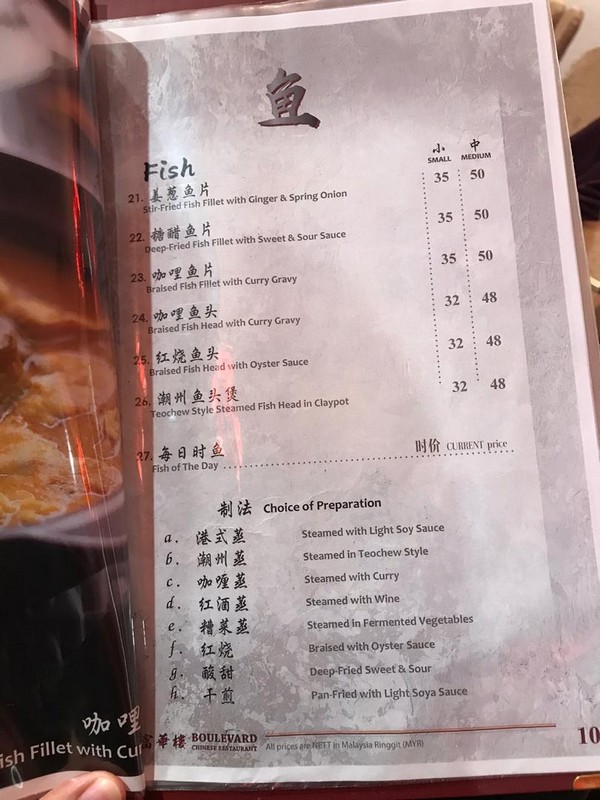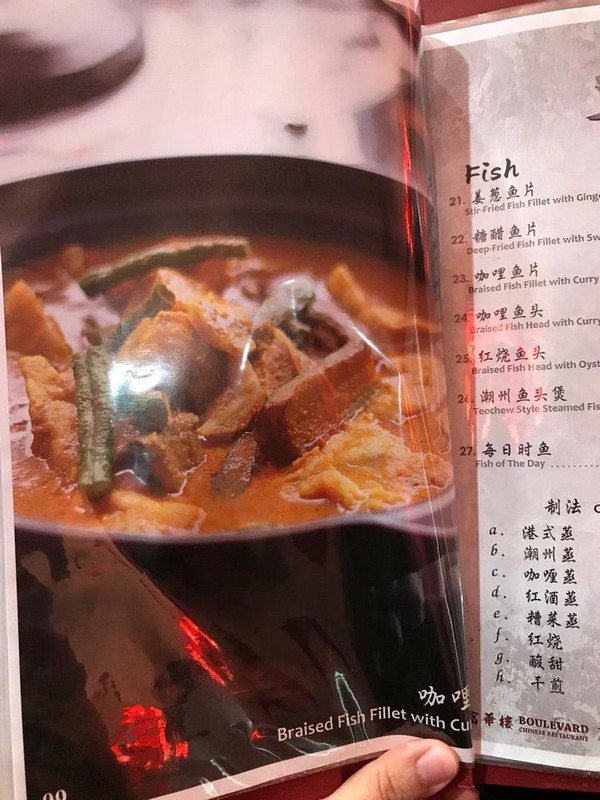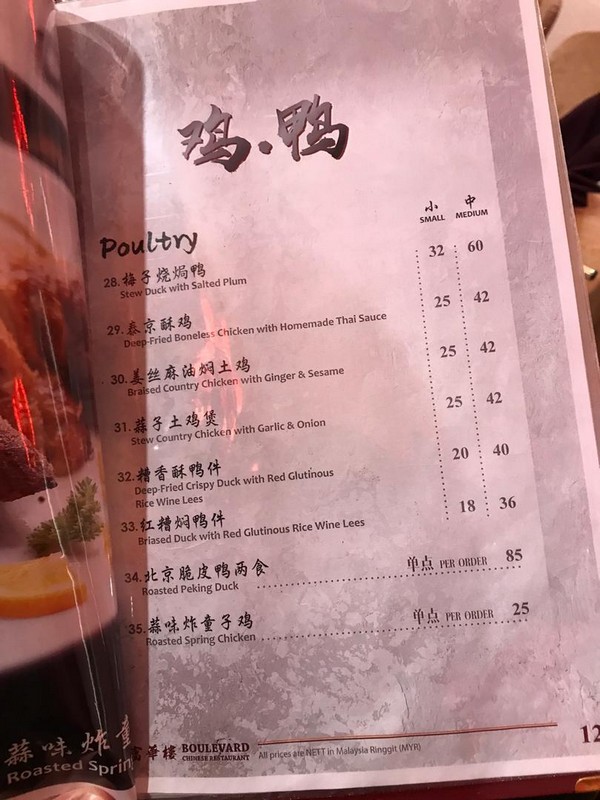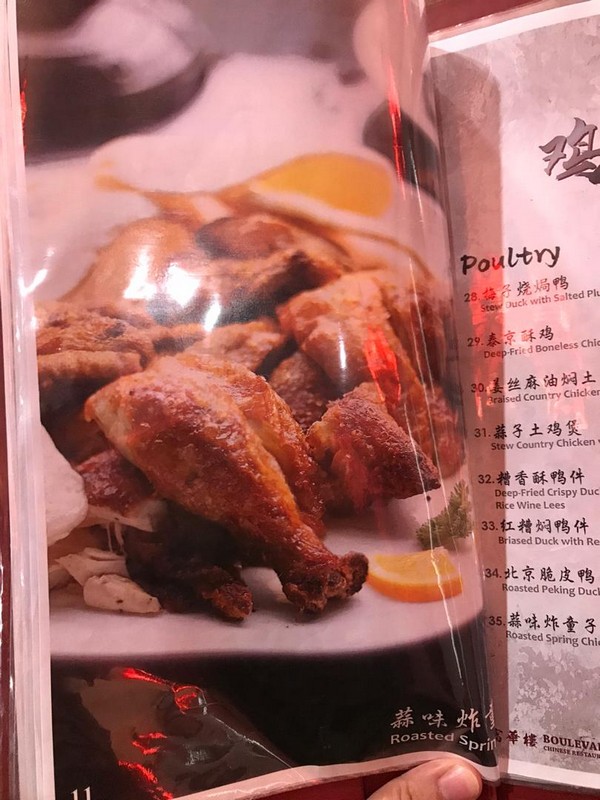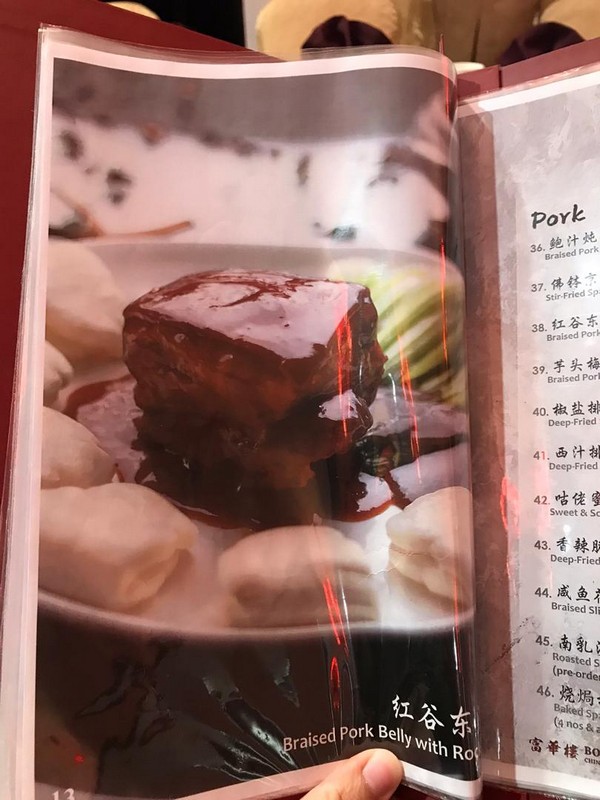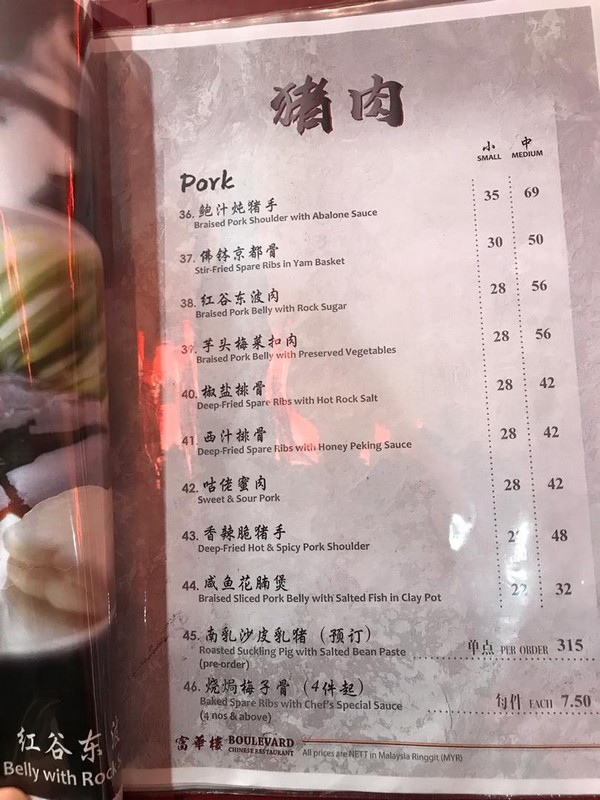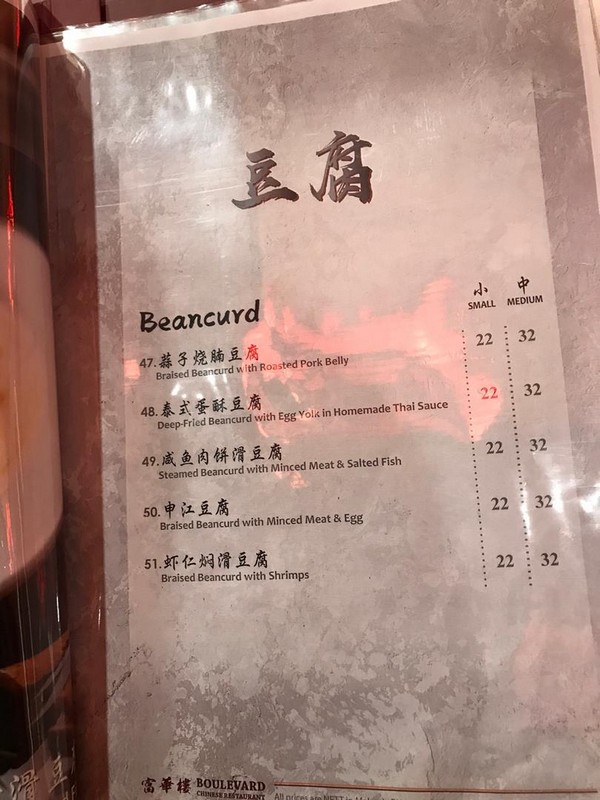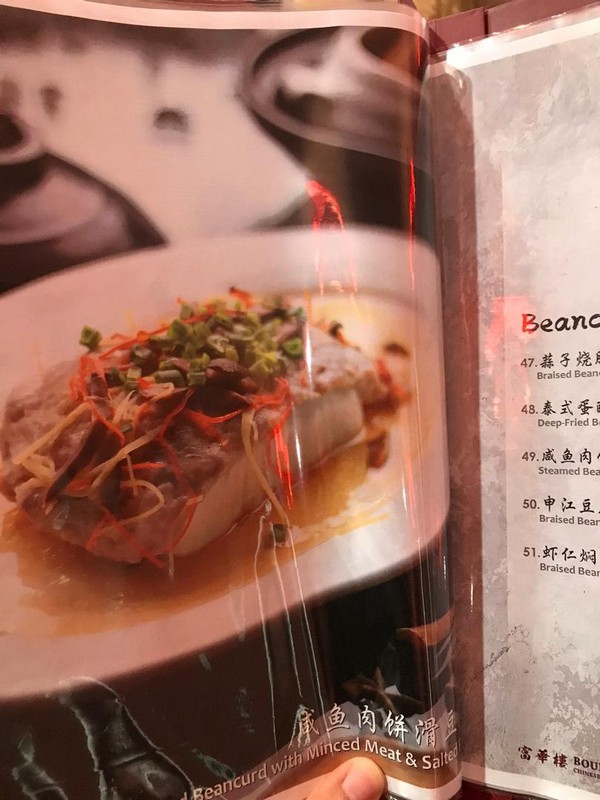 Good environment. Very well prepared breakfast dimsum. Dinner dishes is marvelous too.
The food and the venue is AMAZING. It has a classy feeling just located inside Imperial Palace Hotel at Pelita Miri.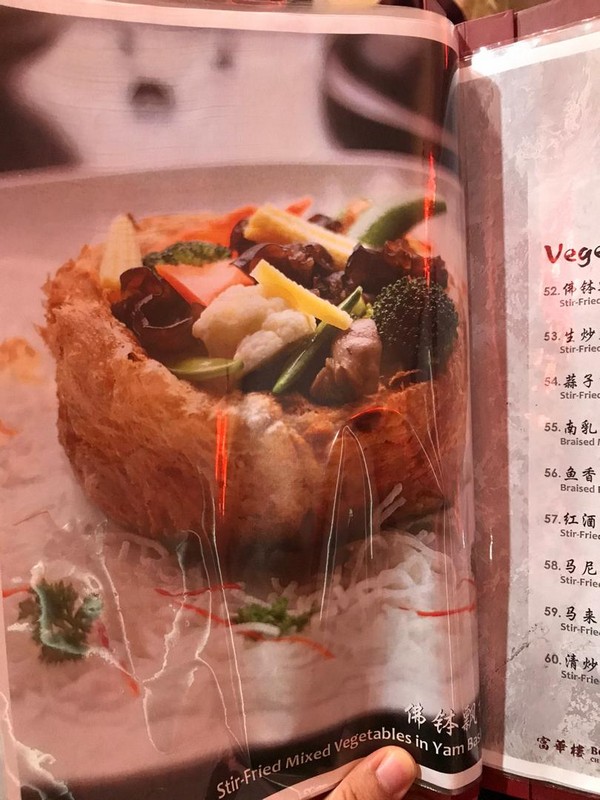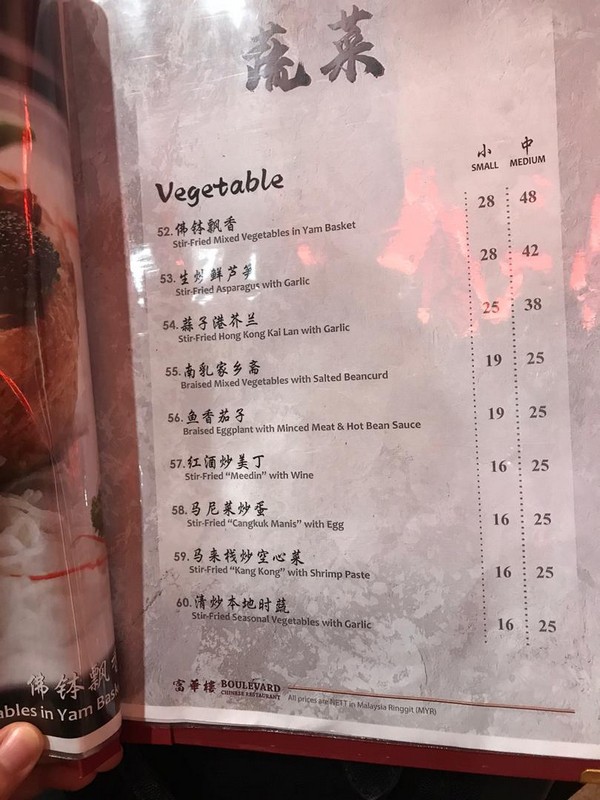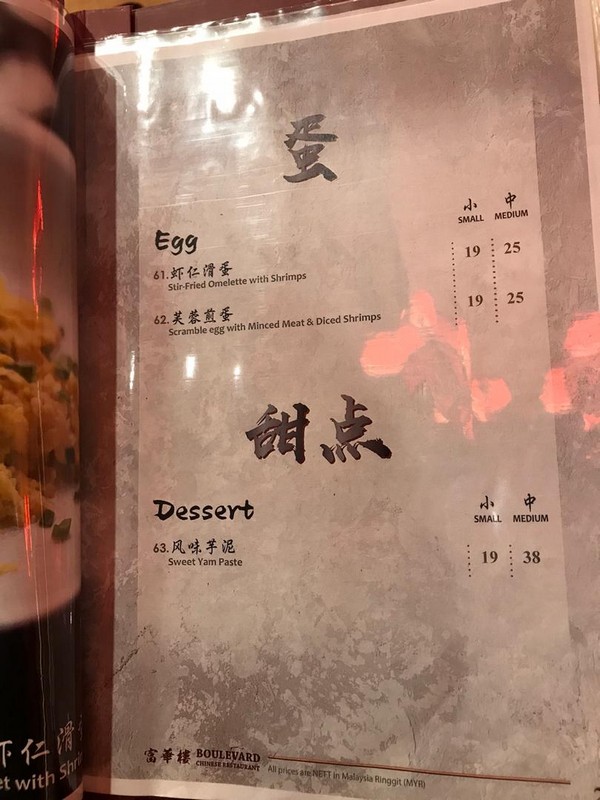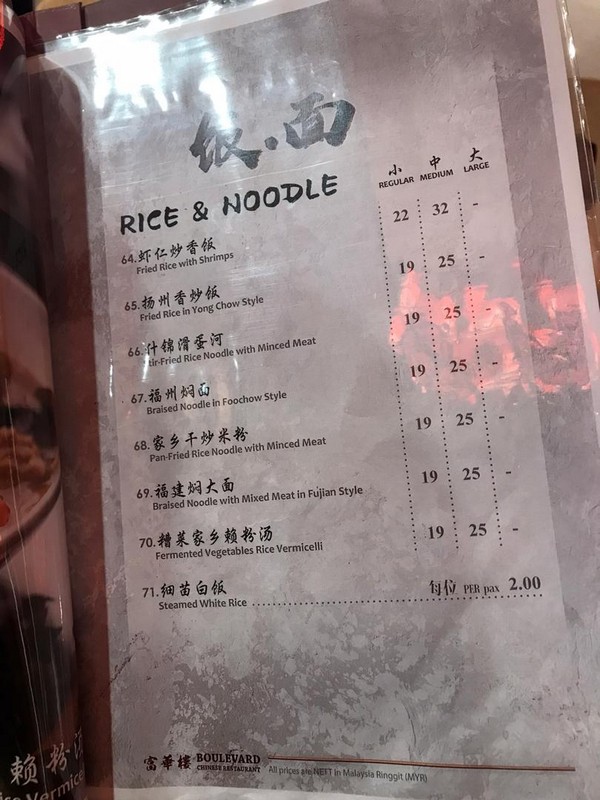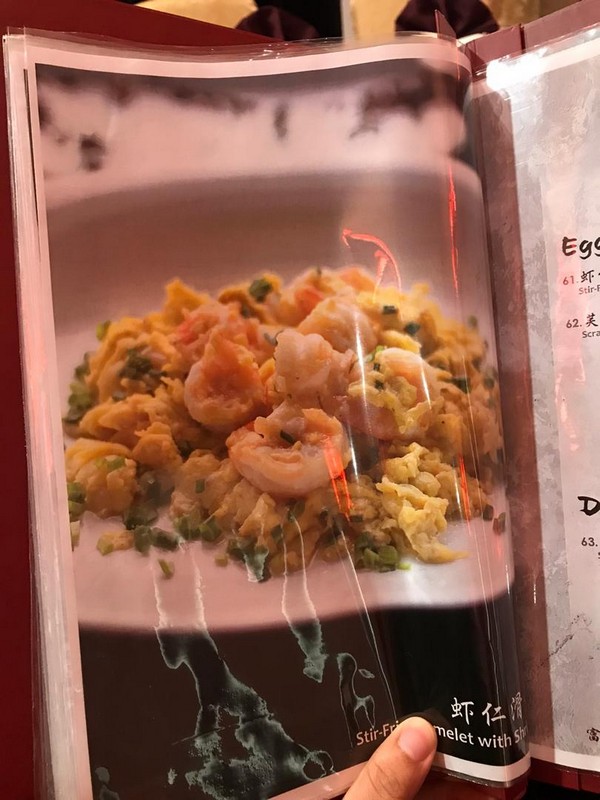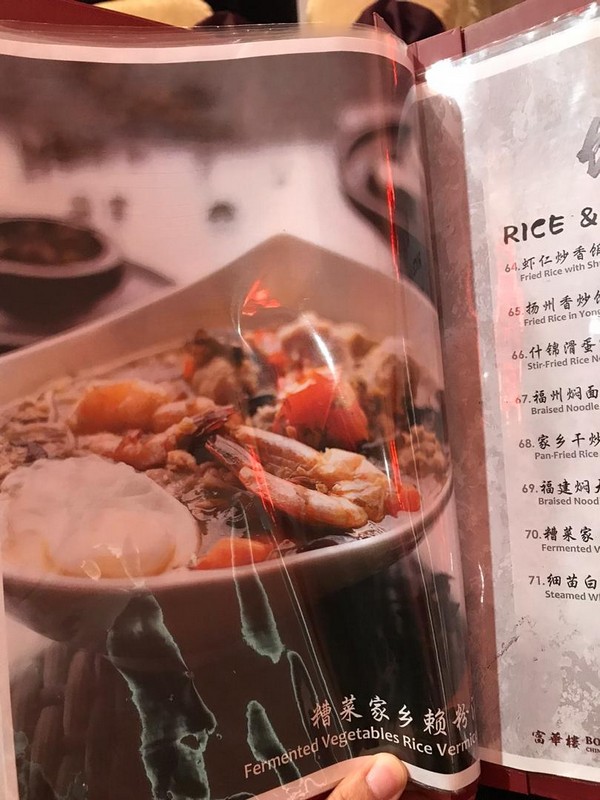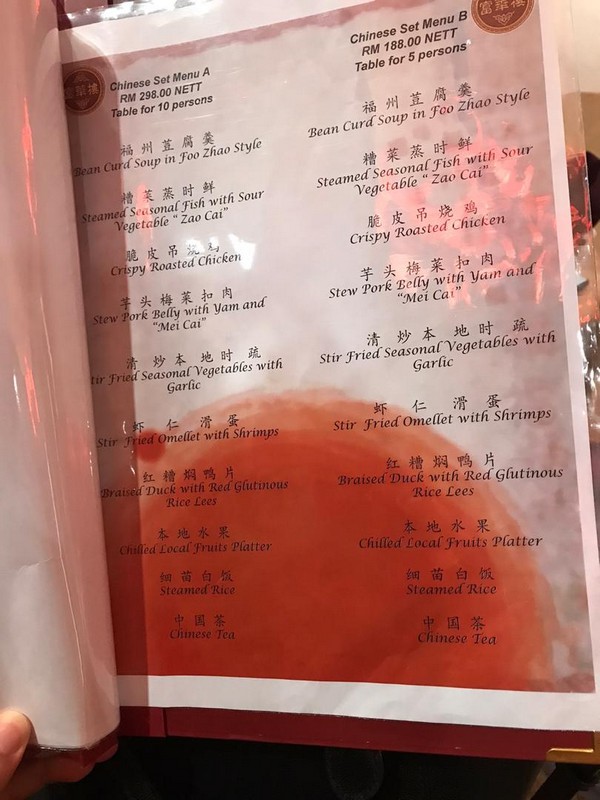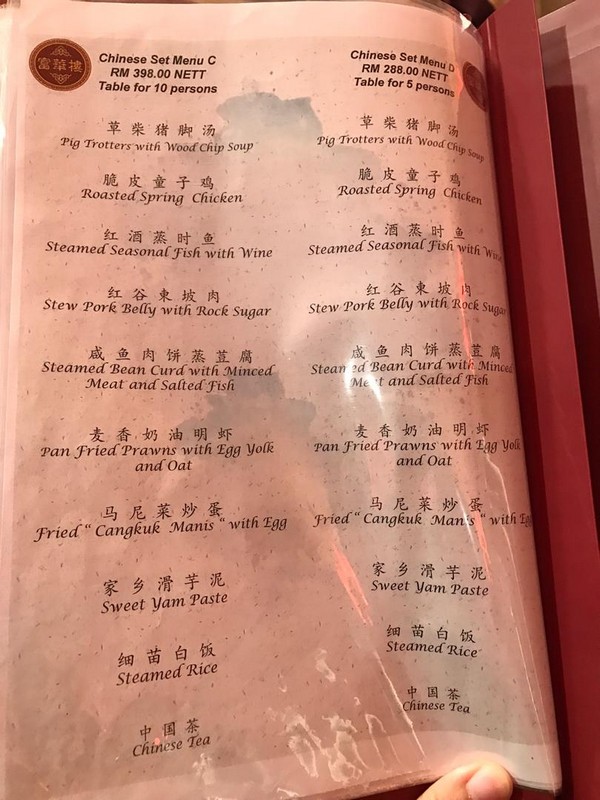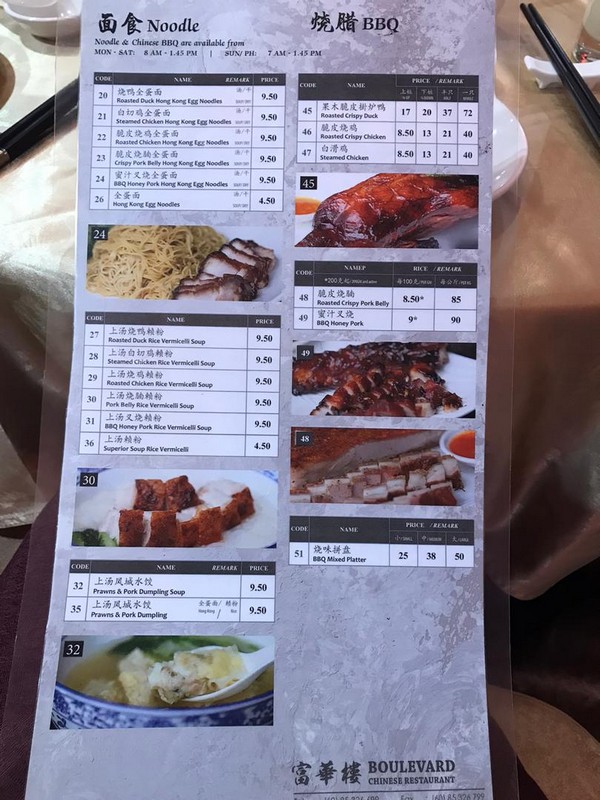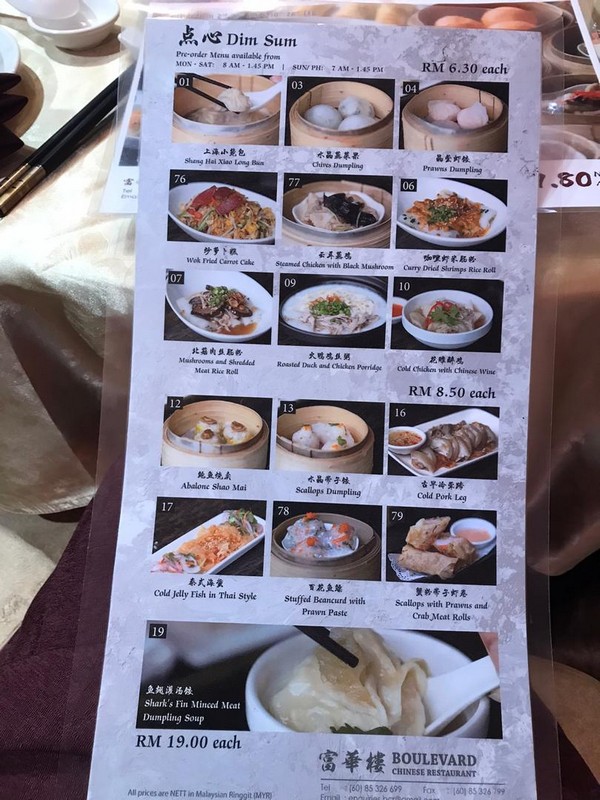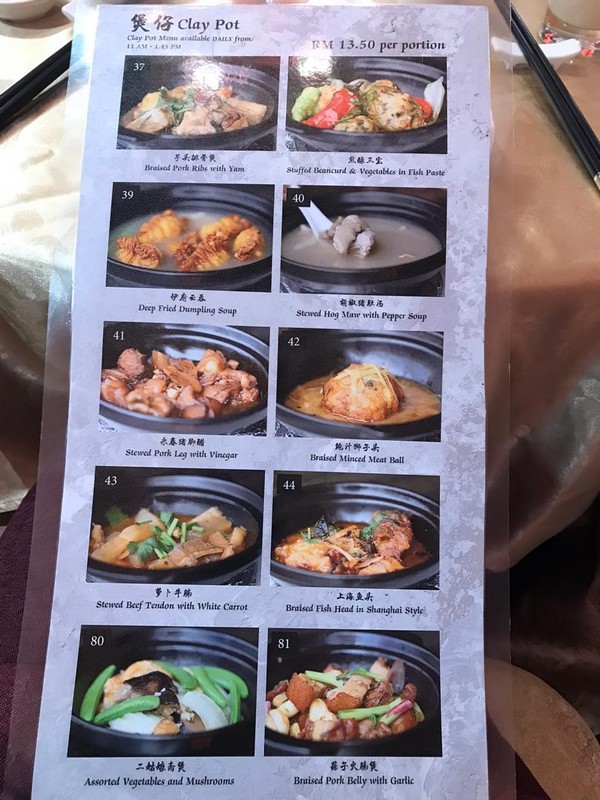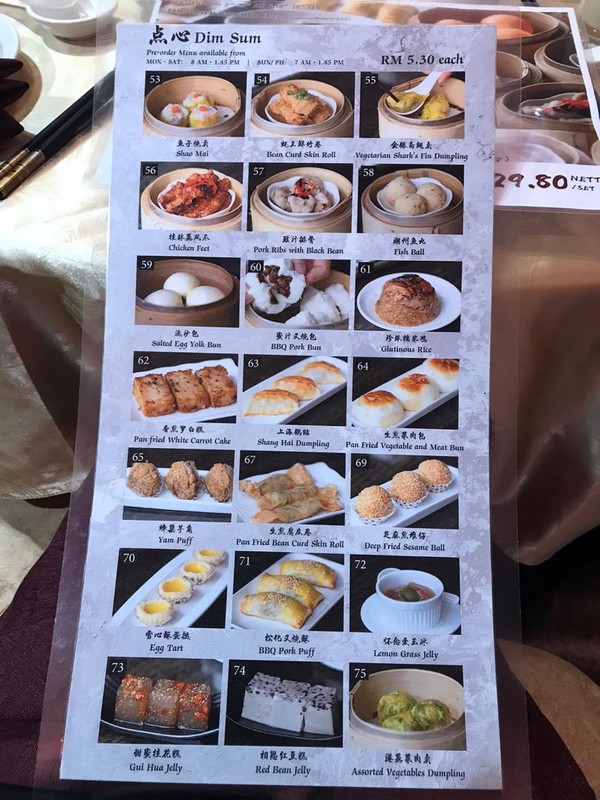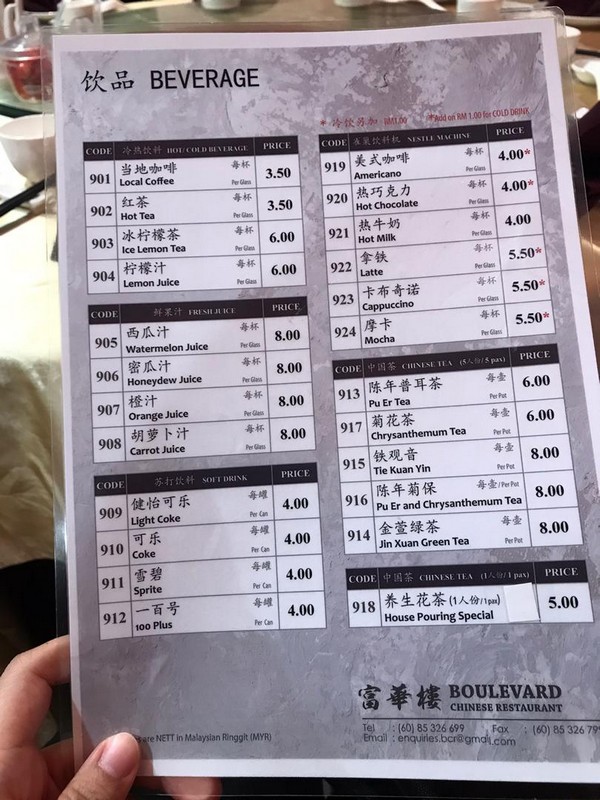 Address:
富華樓 Boulevard Chinese Restaurant
1st Floor, Lot 1120, Block 7, Jalan Sehati, MCLD, 98000 Miri, Sarawak.
(Images via/courtesy of Miri Food 美里美食)