Chickilicious, which was previously located in Suncity, has relocated to Marina Phase 2 now (opposite the KST cake ingredient store). The brand-new furniture, spacious storefront, and welcoming atmosphere provide you with the most relaxing dining experience possible.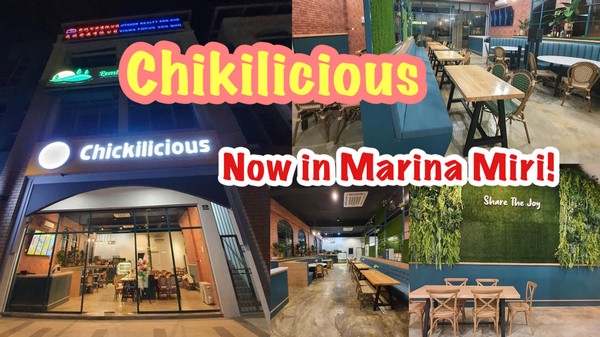 Group work? Work? Friends gathering? This is definitely for you!
Don't forget to order the signature fried chicken chop here. There are 10 flavors for you to choose from. Snacks and milk tea drinks are all available. Eat and eat, you can satisfy you here
Calling all chicken lovers seeking the 10 different flavours Fried chicken,16 kinds of snacks served with 6 series of signature beverages and cakes!
Studying? Working? Perhaps board gaming? Our staffs are ready to offer you our foods and services in this cozy environment!
Want to know what it's like to eat chicken chops in such a comfortable environment? then don't miss it here
Address:
Chickilicious Marina
Ground Floor, Lot 1882, Marina Phase 2, 98000 Miri, Sarawak.
Hp No: 0105129077
(Images via/courtesy of JJ Chu)