Time to enjoy jazz performance with a serene seaside ambiance and unforgettable sunset view at Coco Cabana Miri ! The Borneo Jazz Festival is one of the longest running Jazz festivals in the region, and the 17th edition will take place from June 24th to 26th at Coco Cabana in Marina Bay, Miri, Sarawak.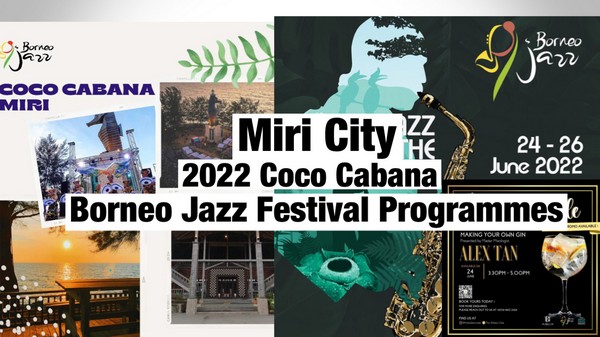 Themed "Jazz in The Jungle", this year's Borneo Jazz festival will be held in a hybrid format to reach out to the greater jazz-loving community worldwide. The physical concert will take place at Coco Cabana, Miri while viewers will also be able to livestream one-hour blocks of their performances from home.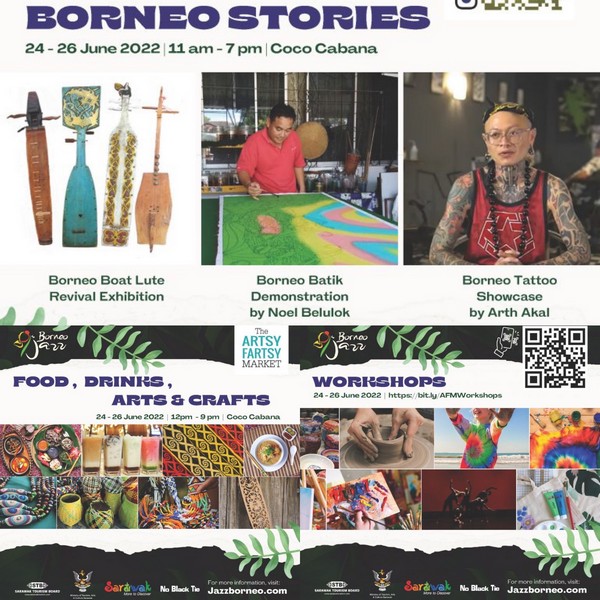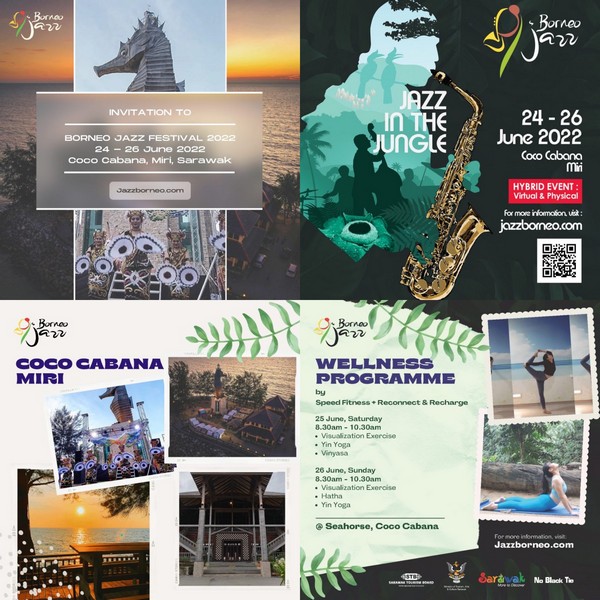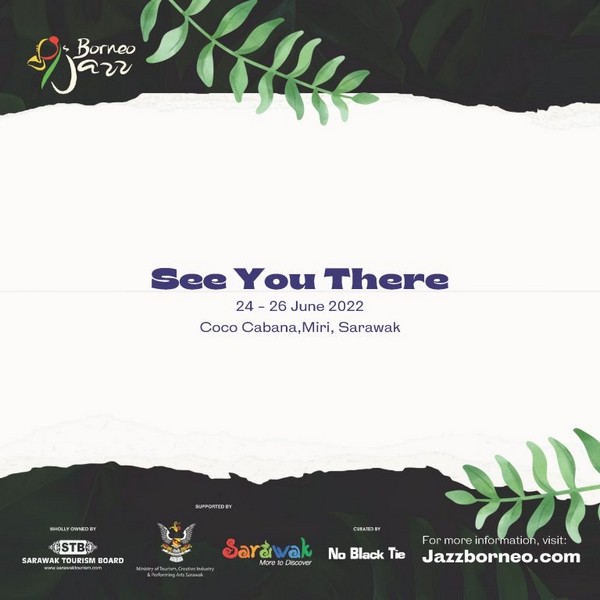 See You There!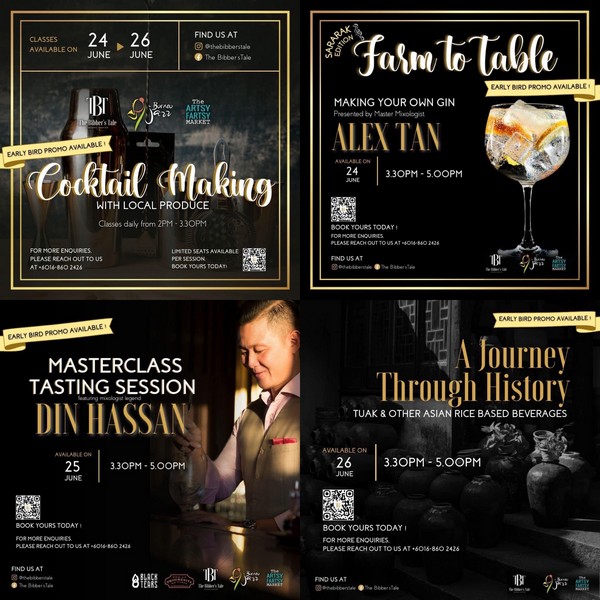 Borneo Jazz Festival Programmes 2022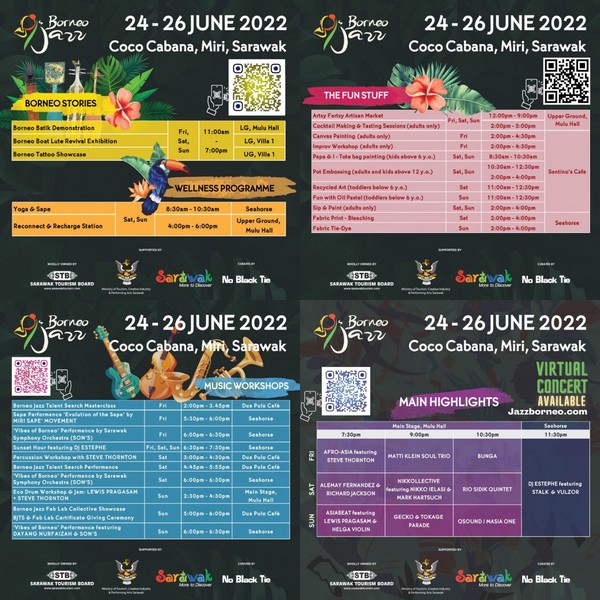 With musical content curated by No Black Tie Presents, Malaysia's foremost jazz promoter, music lovers can expect a spectacular mix of jazz and hip-hop, tribal vibes, world beats and electro-jazz grooves during the 17th edition of the Borneo Jazz festival.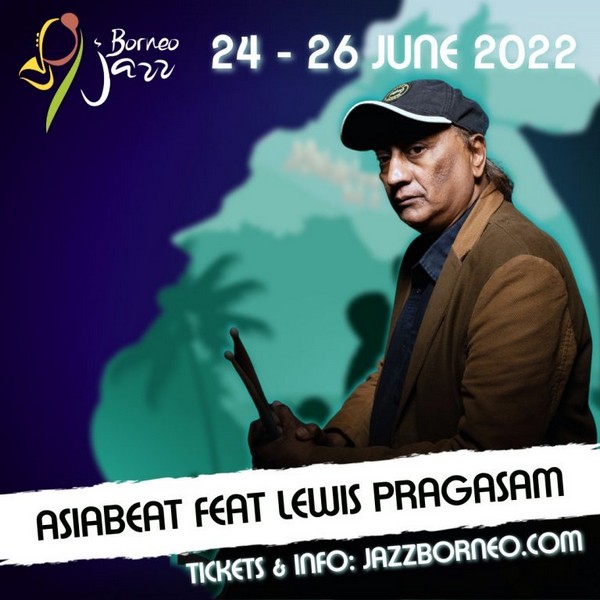 To celebrate cultural variety, tradition, and creativity, the Borneo Jazz stage will be lit up by a diverse mix of jazz musicians, rappers, and DJs from the USA, Hungary, Singapore, France, Malaysia, and more.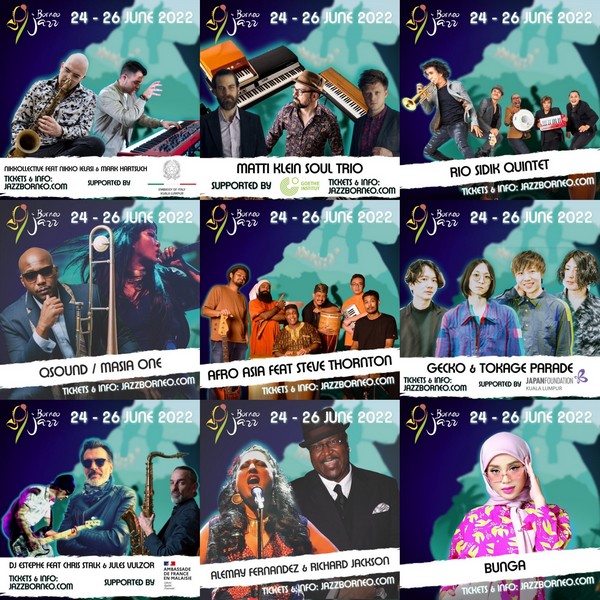 In an ongoing partnership with Sarawak Tourism Board with the goal of enhancing Sarawak's native music scene, Sarawak Arts Council's band Sarawak Symphony Orchestra (SONS) will also perform on the Borneo Jazz stage for the first time.
Location:
Coco Cabana Miri
(Images: jazzborneo)