There will be a kpop showcase in Miri this December on 22nd (Boulevard Shopping Mall) & 23rd (Bintang Megamall) with korean boygroup called MASC. Woosoo, Heejae, Ireah and Moonbong will be meeting their fans in Miri City!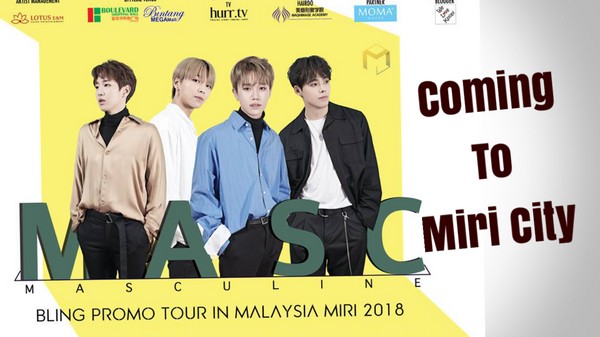 During the tour, the boyband will be performing songs as well as interacting with their fans through the various activities prepared.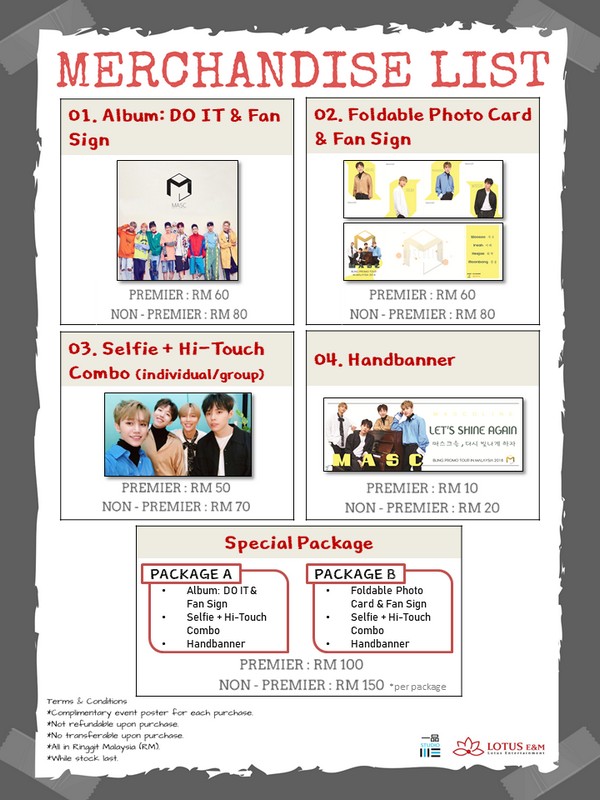 Grab our limited merchandise to make your moments with MASC 마스크 more special. by visiting facebook page "YiPin Studio 一品工作室".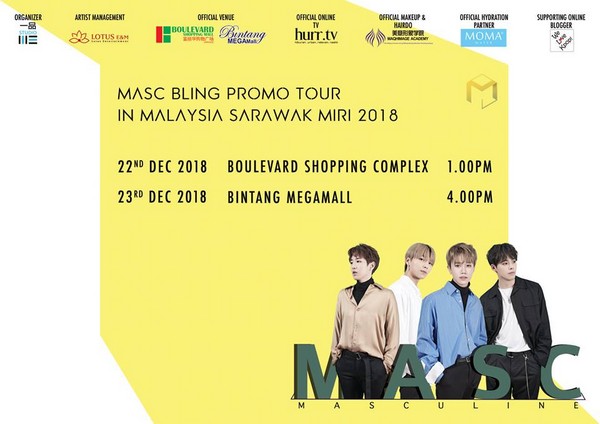 For K-Pop fans, specifically MaBling or fans of the boyband MASC, you will be receiving the best gift this season as the K-Pop quartet will be making their way to Malaysia for a promo tour!
The Christmas and year-end holidays are always a lot of fun to look forward to because this is the time of the year when gifts tend to be in abundance.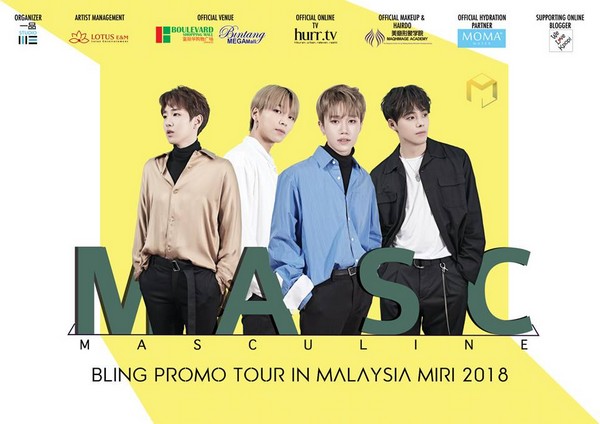 [MASC Bling Promo Tour in Malaysia 2018]
It's happening real soon!!! Our first location will be at Miri, Sarawak!!! Ooo people of Sarawak, excited!
Thank you so much to our generous sponsor.
Official Venue
Venue : Boulevard Shopping Mall, Miri
Date : 22 December 2018
Time : 1:00 pm
Venue : Bintang Megamall, Miri
Date : 23 December 2018
Time : 4:00 pm
(Shared by Yani from Yipin Studio)