Feels like it's as if it was somewhere else when walking in Miri City Fan. As if in the Japanese or Korean countries that have Sakura trees are falling.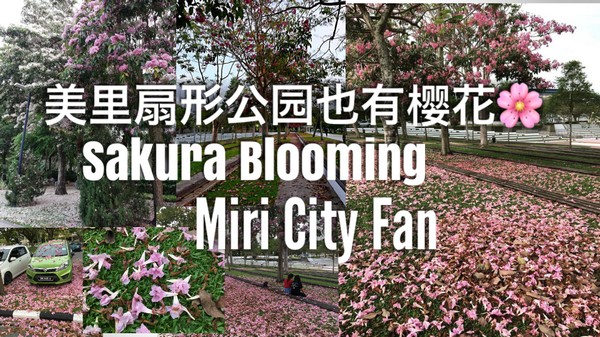 You guys need to get yourself there. From the lens of the picture is beautiful but it's even more beautiful when we can see and experience it yourself.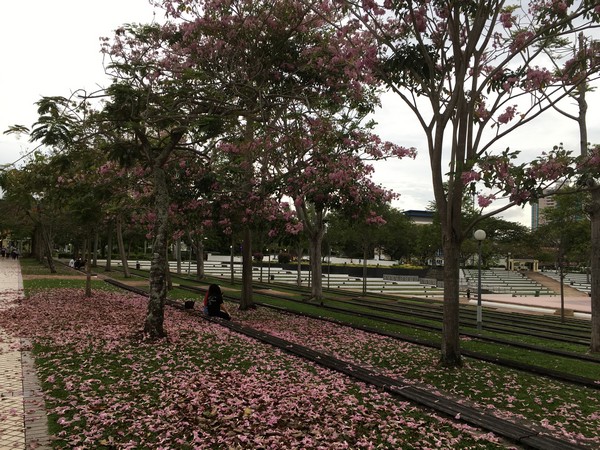 美丽的美里扇形公园 美里版樱花
Beautiful local Sakura scene you can find at Miri City Fan! New place to take photos.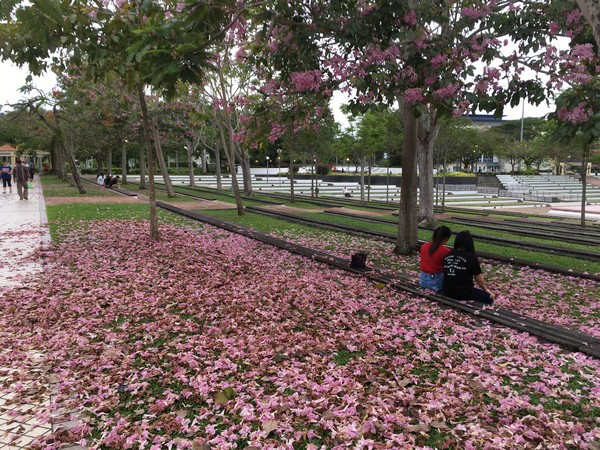 Local Sakura in Miri City Fan
Wow! Beautiful place to take your instagram pictures!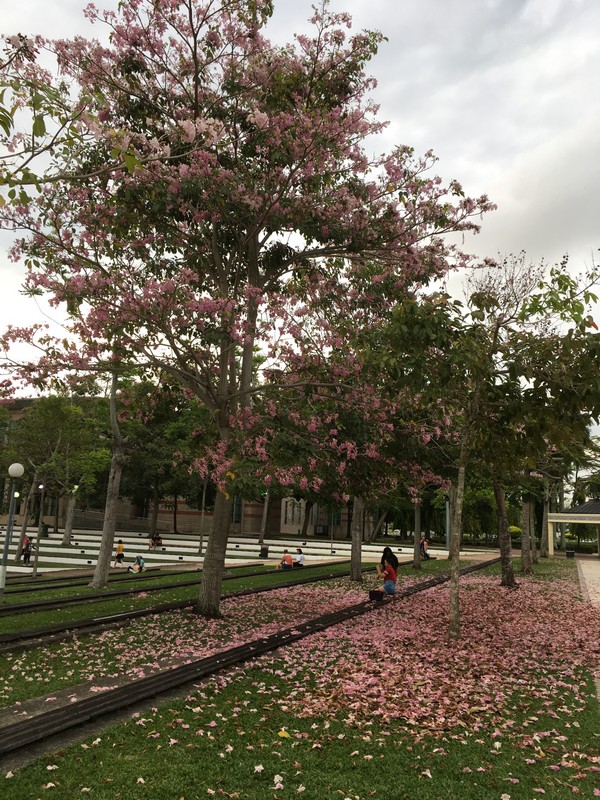 Stunned to see the fallen and beautiful flowers just now.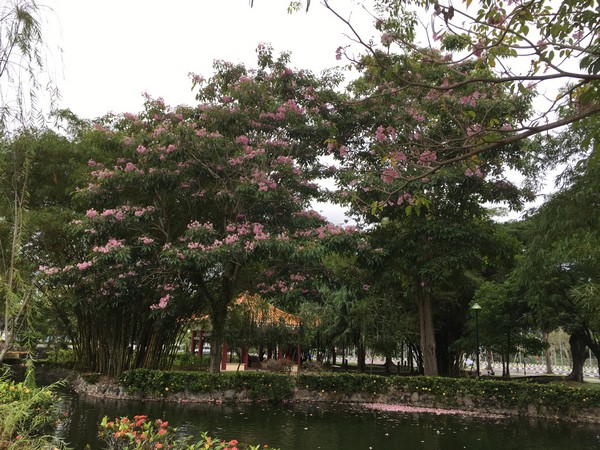 Our eyes would rather look at the "reality" than the fantasy in the picture. It's really fun to take cool pictures with all the pink flowers petals on the ground. Blown away.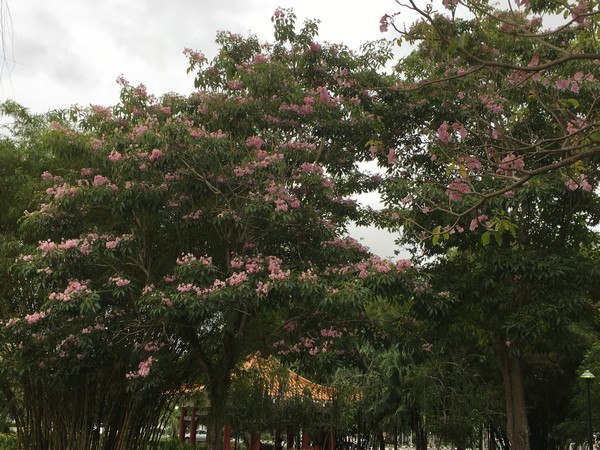 Fun Fact :-
For those who don't know the name of this tree, this tree is called a tree of Tacoma/Tabebuia but not Sakura.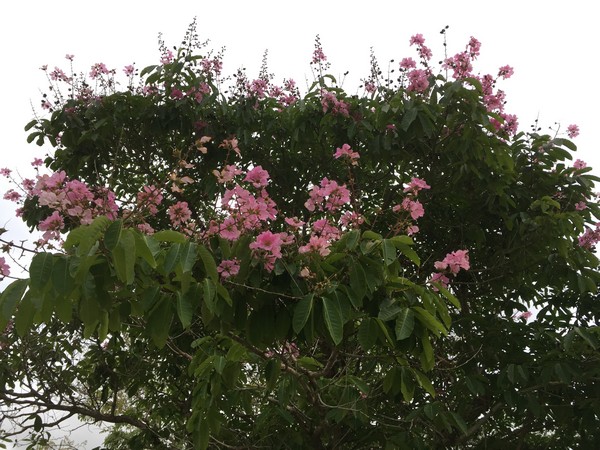 Hot and dry weather phenomena in the previous month generally have caused this Tecoma/Tabebuia tree to blossom due to its traits that require such weather to promote the pollination process.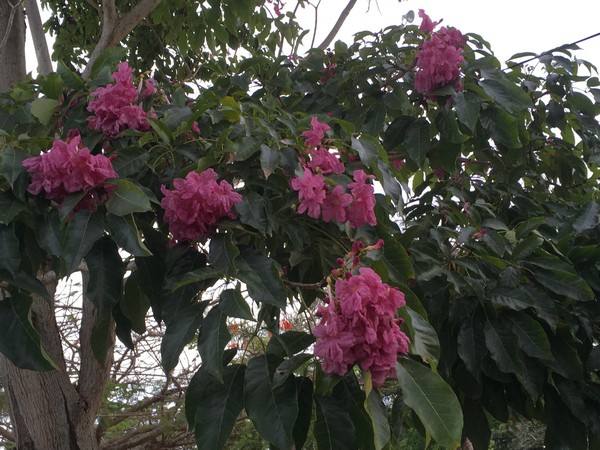 The evening will become so beautiful when the flower is a lot of fall.
Beautiful Like Japan.. Sakura Tree. But This Picture Is In Miri Sarawak Malaysia.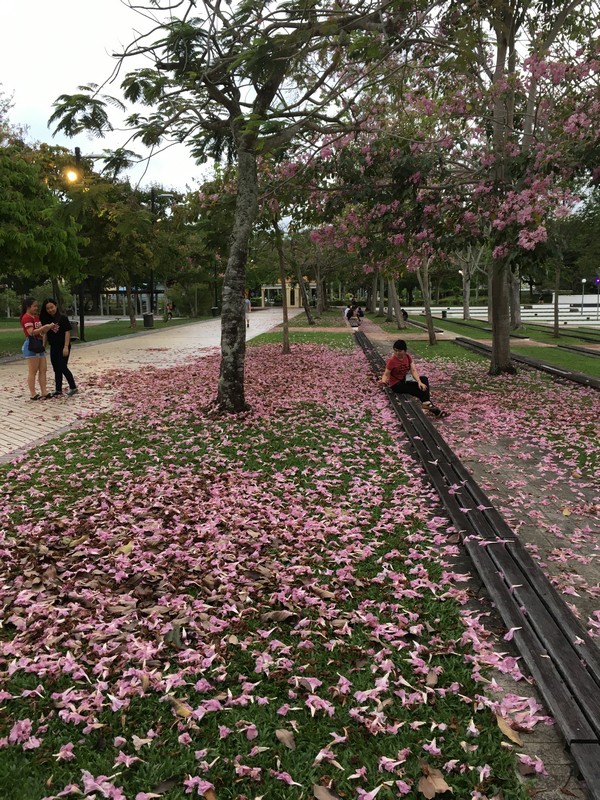 Large size Tecoma/Tabebuia tree flower, in various colors of color which is pink to purple, White, red and emerging when this tree does not have or very few leaves. A little bit of info Sharing. May it be useful.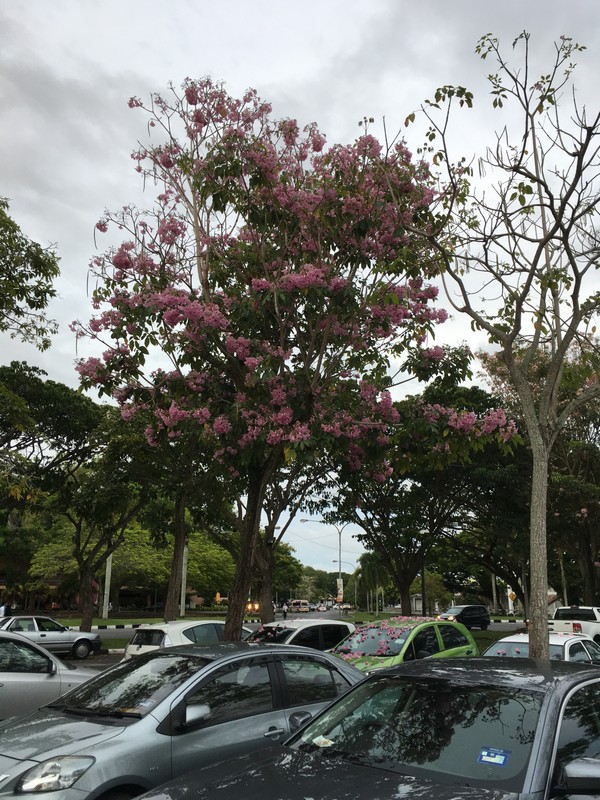 美里也有很美的樱花(好像叫風鈴木)不要錯过哦,开始掉了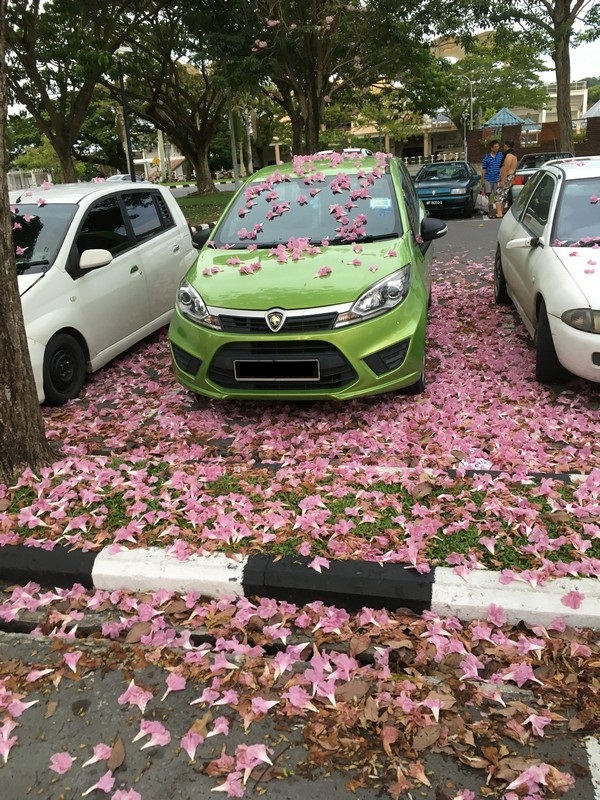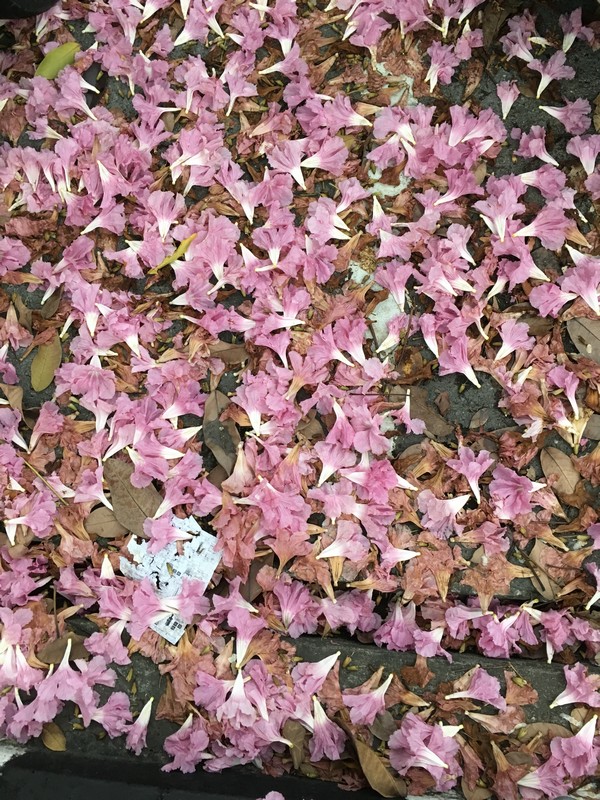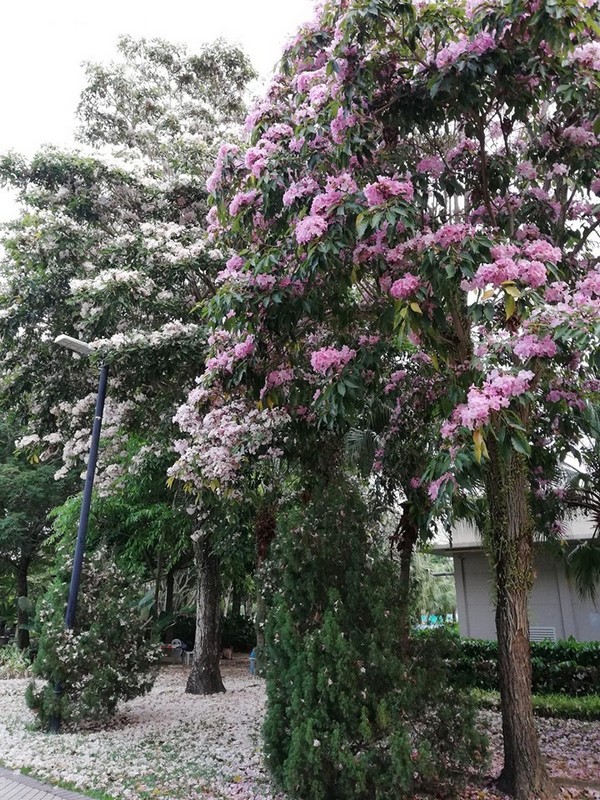 Miri feels like Japan now with all the flower blossom!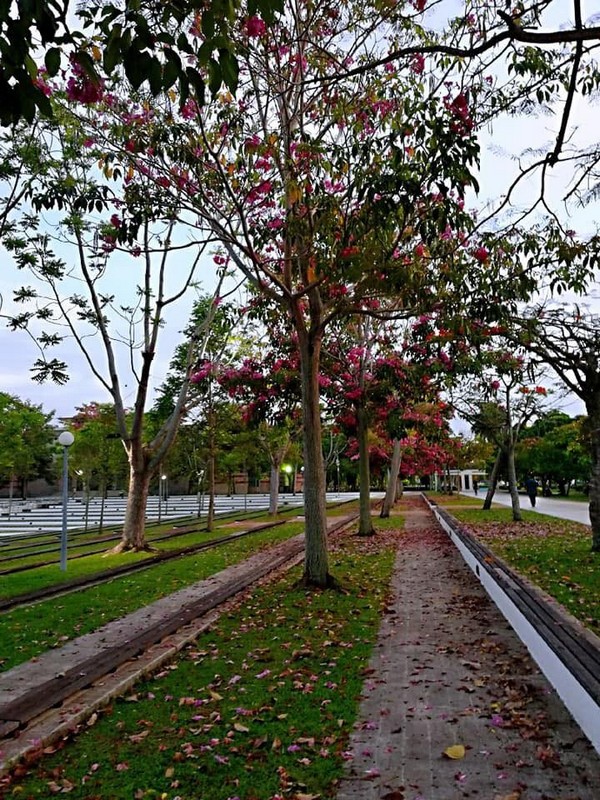 In Miri There are 2 species, which is the species of Tecoma and Tabebuia. Don't be mistaken okay. Mostly we see are Tabebuia.
1) Tecoma
There are 14 types of species of tecoma 12 from America and 2 MORE AFRICA.
Genus: Tecoma / tecomaxochitl, Species: Trumpet vine, Family: Bignoniaceae, Tribe: Tecomeae
Native: America & Africa, Common name: Trumpetbush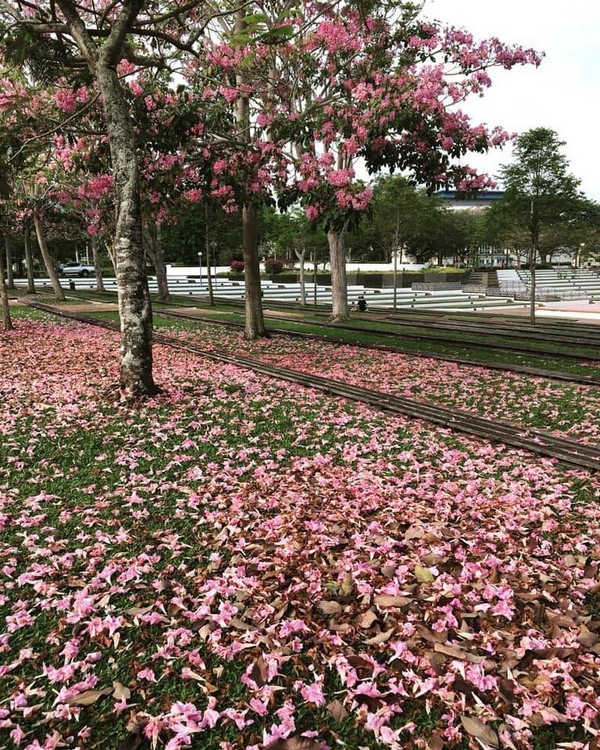 2) Tabebuia
Almost the whole tree is a tree, usually a large shrubs. Some species produce wood, but the genus is mostly known as flowering trees
Genus: Tabebuia, Species: Timber, Family: Bignoniaceae
Tribe: Tecomeae, Common Name: Roble / trumpet tree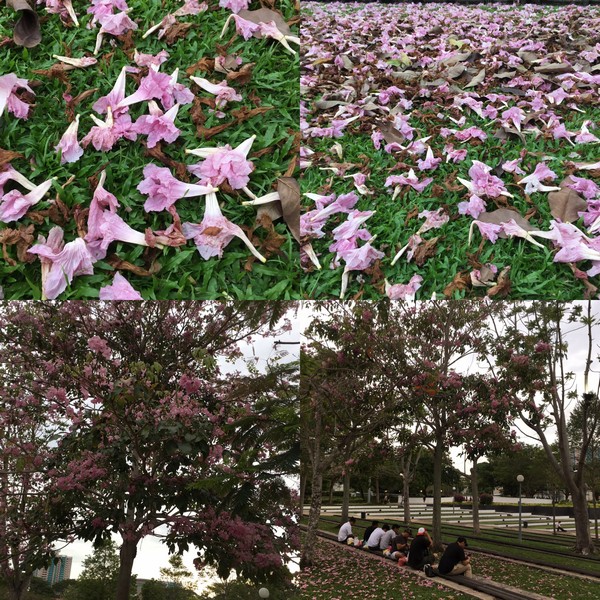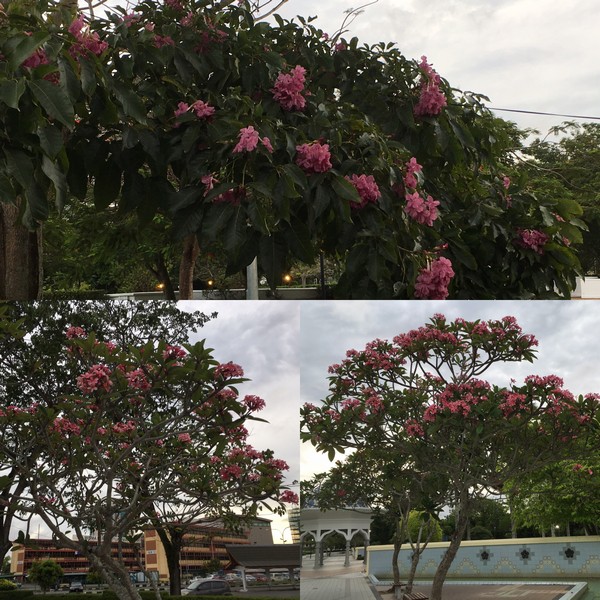 Beautiful local Sakura flowers season around Miri City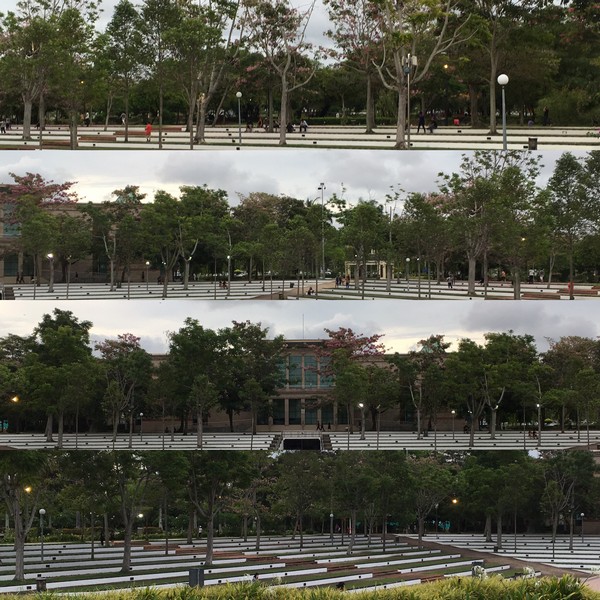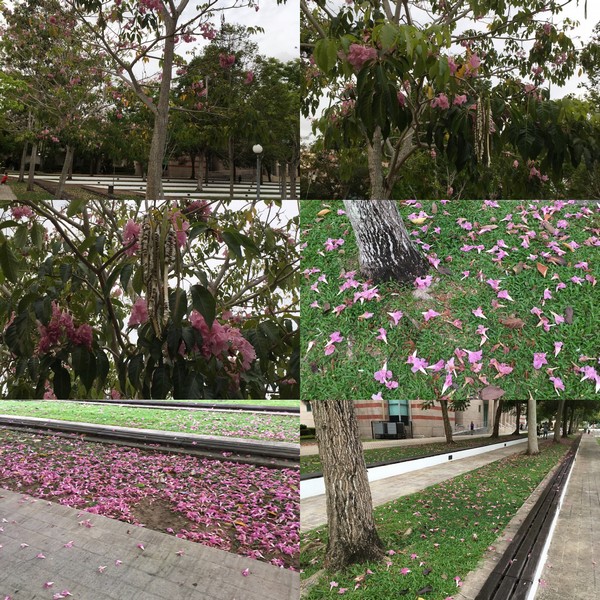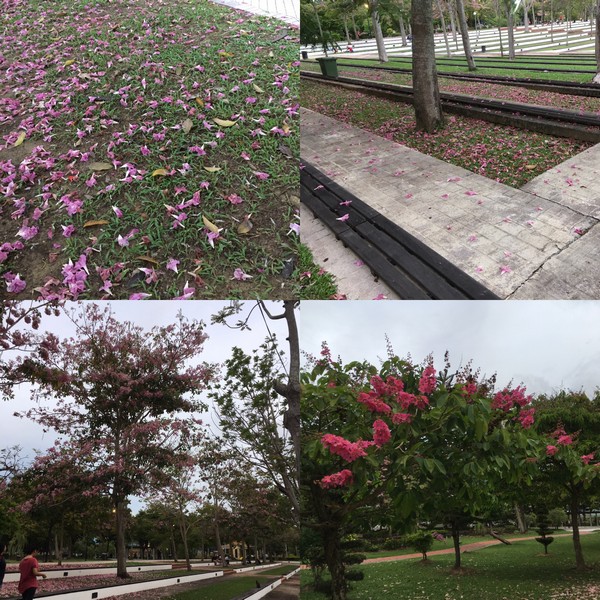 AMAZING CREATION FROM GOD. Bunga Sakura Di Miri!! Supernatural And Love It Very Much.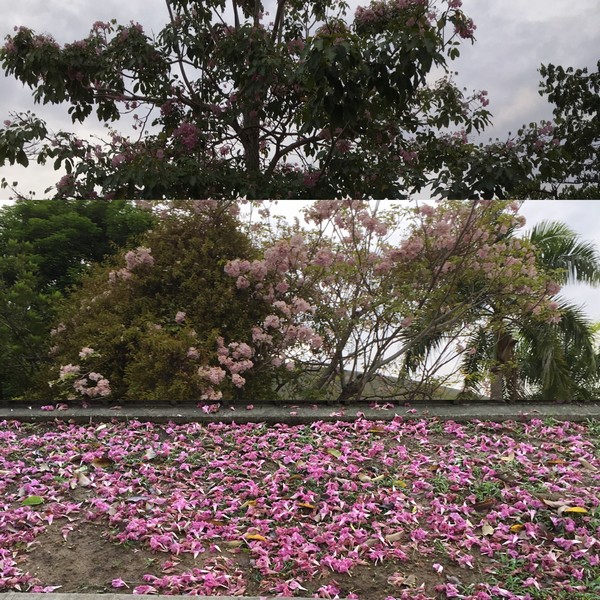 (Images via/courtesy of William Chin Yu Hua, MiriCitySharing, 梦妮)