Samyang Spicy King Miri Challenge!
Spicy food lover? Put on hot sauce on every food? Craving for spicy on every meal?If you said YES, then this is your show time.
Don't miss up the chance to join the first Samyang Spicy King Miri Challenge 2018.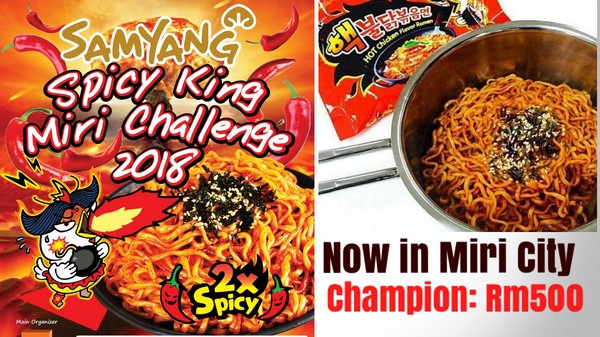 Challenge the battle and prove you are the Spicy King in Miri!
Champion worth RM500!
Come ! Slurp up the "Samyang Extreme Hot Ramen" !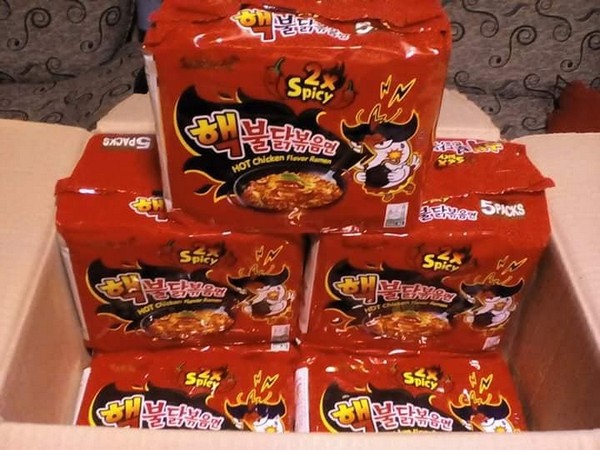 Registration start from 1/8/18, with minimum purchase of RM 40 in Korea Fair (Everrise Supermarket, Bintang Megamall, Miri(Basement) , you are eligible to participate in this contest~ See u there.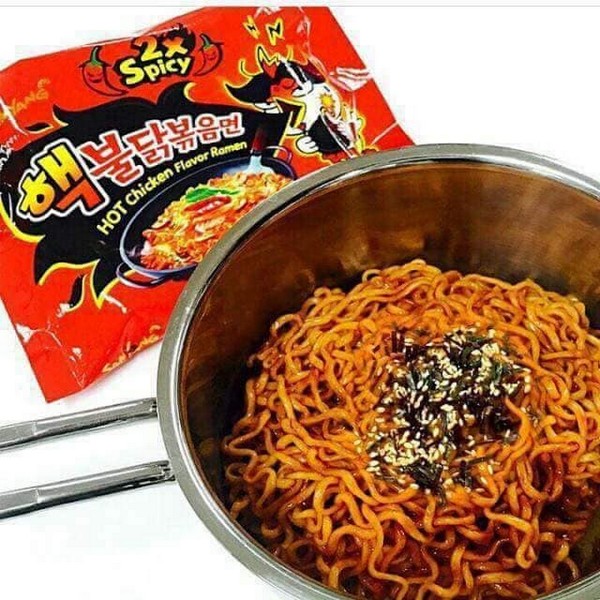 您无辣不欢吗?您自认是吃辣大咔?没参加美里首届的火辣王大比拼也能算得上吃辣大咔?
想展现您吃辣魅力尽在"美里首届的火辣王大比拼"!火辣辣的三养拉面等着你来挑战!总价值RM500的丰富奖品与奖金等您来赢取~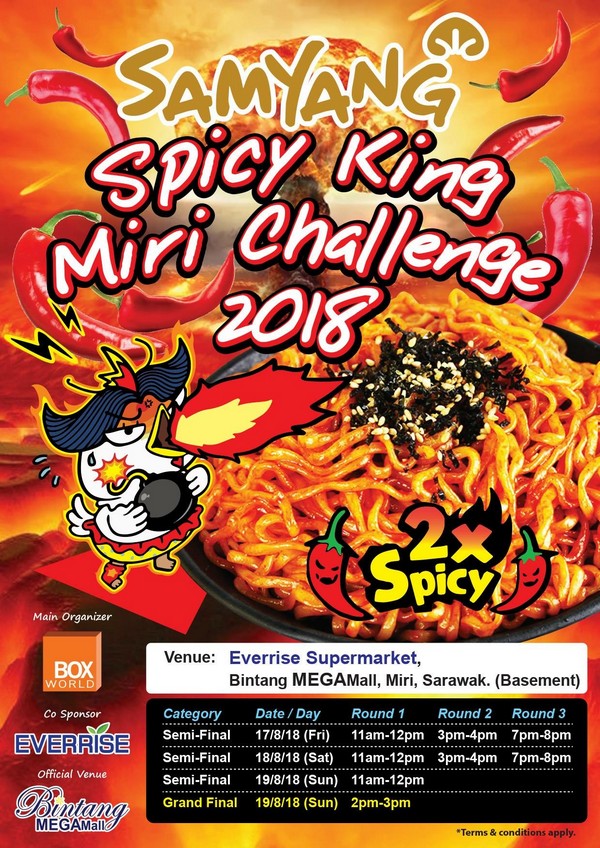 想报名参加的朋友们,可以在 1/8 开始,在我们韩国产品展会(Everrise Supermarket, Bintang Megamall, Miri(Basement) 消费满超过RM 40就可索取参赛表格。名额有限,先到先得!我们到时见咯~ 不见不散