Another Milk Tea store is now in Miri City! It's called JLD Dragon 吉龙糖!
又一家奶茶店既将开张啦!
吉龙糖 约定你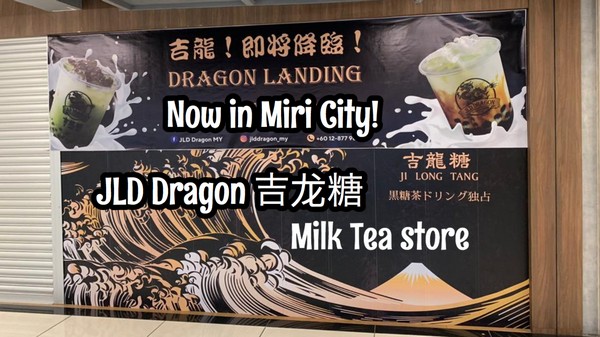 JLD Dragon Brown sugar is using Stir-fried Brown Sugar, High-quality fresh milk and premium tea leaf to build this brand.吉龍糖以手炒黑糖,手煮的珍珠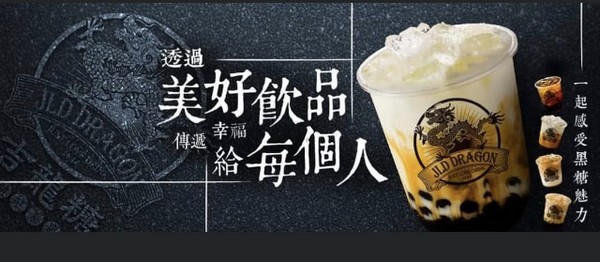 A Weyr of Dragons! The mighty team behind JLD Dragon; Dragon Commandos & Dragon Knights. And growing… .. Wanna JOIN us? PM us now!
Locate the JLD Dragon dens nearest to you now >>
Dragon Den 01: SS15, Subang Jaya
Dragon Den 02: C180, Cheras Traders Square, Balakong
Dragon Den 03: Bandar Puchong Jaya, Selangor
Dragon Den 04: Sutera Mall, JB
Dragon Den 05: Eko Botani, Johor
Dragon Den 06: Mount Austin, JB
Dragon Den 07: The Landmark, Bandar Bukit Tinggi, Klang
Dragon Den 08: Taman Kota Laksamana Jaya, Melaka
Dragon Den 09: Bandar Sri Manjalara, Kepong
Dragon Den 10: Indahpura Kulai, Johor
Dragon Den 11: Setia Tropika, Johor
Dragon Den 12: Taman Desa Botani, Batu Pahat
Dragon Den 13: Arena Simee, Ipoh
Dragon Den 14: KSL City, JB
Dragon Den 15: Sunsuria Forum, Setia Alam, Shah Alam
Dragon Den 16: Damansara Uptown, PJ
Dragon Den 17: Bandar Puteri Puchong, Selangor
Dragon Den 18: Sunway Nexis, Kota Damansara
Dragon Den 19: Intermark Mall, KL City Centre
Dragon Den 20: Vivacity Mall, Kuching Sarawak
NEW Dragon Dens in December 2019 >>
Dragon Den 21: Miri, Sarawak (Opening soon)
Stay tuned for more dragon dens!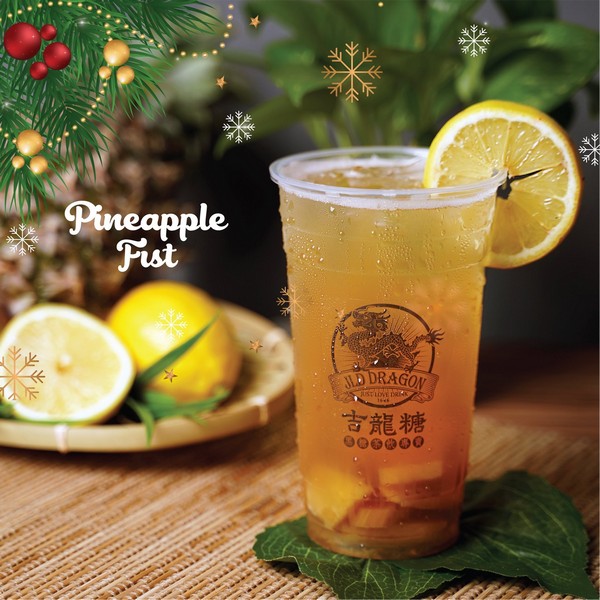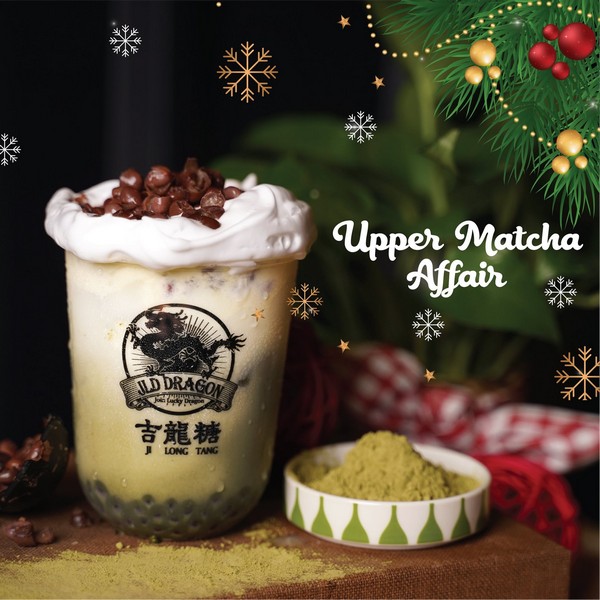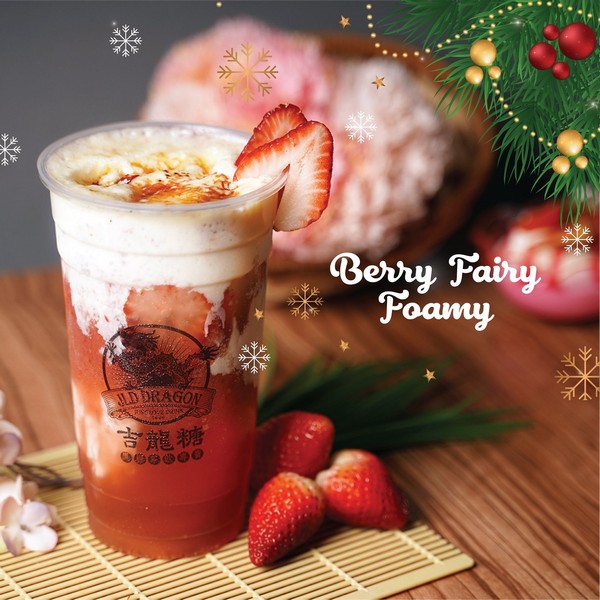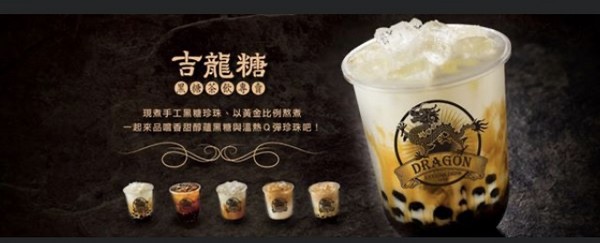 茶饮、黑糖、中国风,碰撞出了吉龙糖的品牌火花!一群八年级生对饮品市场的疯狂热爱,落实执行用心每个细节、坚持用好饮品征服全世界。在台湾琳琅满目的手摇饮料店中,吉龙糖以东方中国的形象、现炒黑糖与好茶的用料,开出了一条新茶饮之道。
吉龙糖采用了天天手工现炒的黑糖,熬煮时间中不停以手工搅拌,每天3-4小时费时费力完成黑糖基底,再加上也是专人手工熬煮的珍珠、优质鲜奶、阿萨姆红茶或深焙炭烧乌龙,特调出一杯杯吉龙糖的招牌风味。为达到新鲜、保鲜,吉龙糖坚持2小时未售出就倒掉重煮,以保持茶风味不苦涩的标准,让每一杯、每一种好原料的鲜度,让消费者完整尝到黑糖的甜蜜,与我们对茶的热情。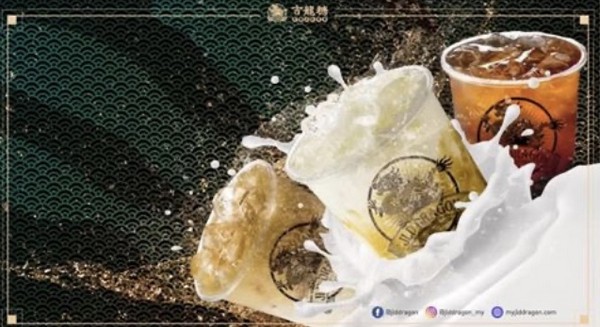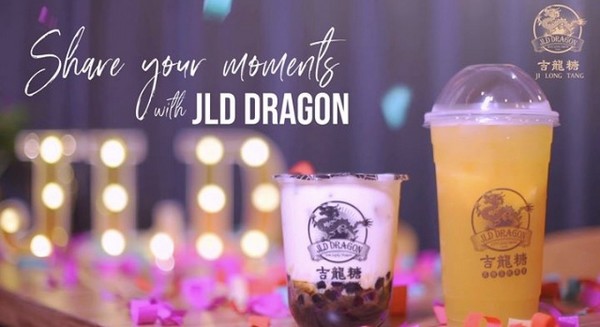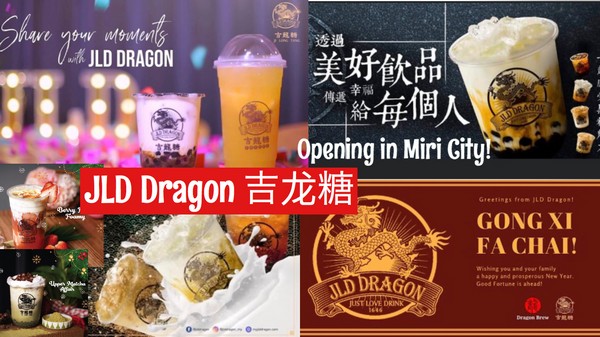 地点就在 Bintang Plaza Megamall, Miri
buzzytime JLDDragonMy 奶茶城 jilongtang
创意东方茶饮『吉龙糖』
茶文化发源自中国,吉龙糖以东方龙、金色为设计,向中国茶文化致敬,加上黑糖的色泽,点出了吉龙糖与众不同的酷潮形象!在一群年轻工作人员的创意中,不停打造更多新鲜、有趣的茶饮选择,跳脱了喝茶文化LKK的旧印象,注入茶饮传统X时尚新灵魂。
(Images/info via/courtesy of 吉龍糖 马来西亚 JLD Dragon MY, TTS)