Welcome to District X in Marina Square Phase 1 Miri! District X first opened in Dec 2018. Their goal is to build the best executive clubs designed by the best. Their club dedicated to best music, built purely for exceptional sound quality.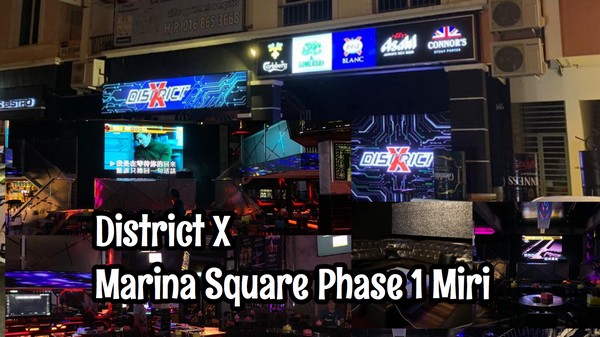 To this day sound is still at the forefront of everything we do. Put simply, there is no better place on Earth to hear the Top greatest DJ's play the world's best music. Entire albums have been remastered and new material is in the making, all engineered to absorb you in the music.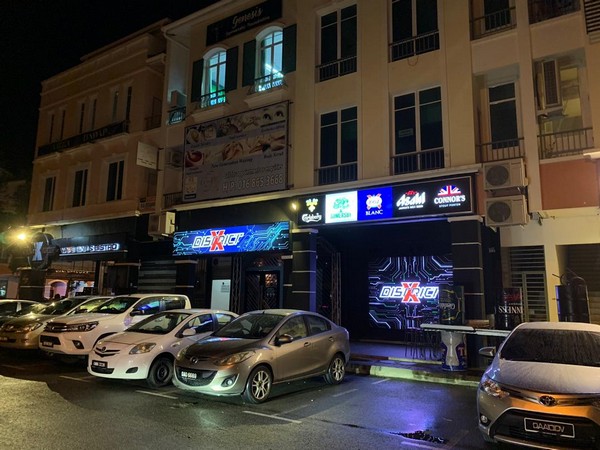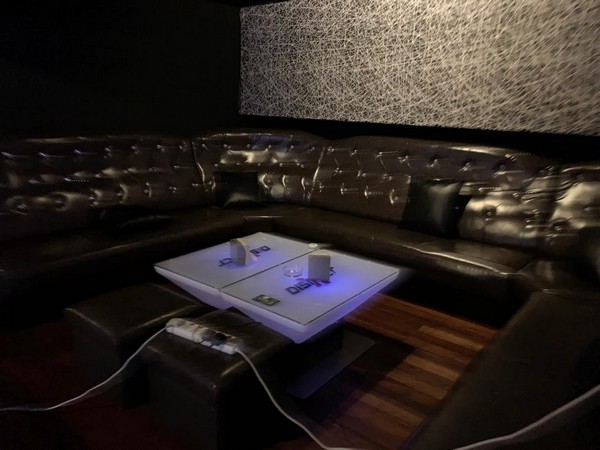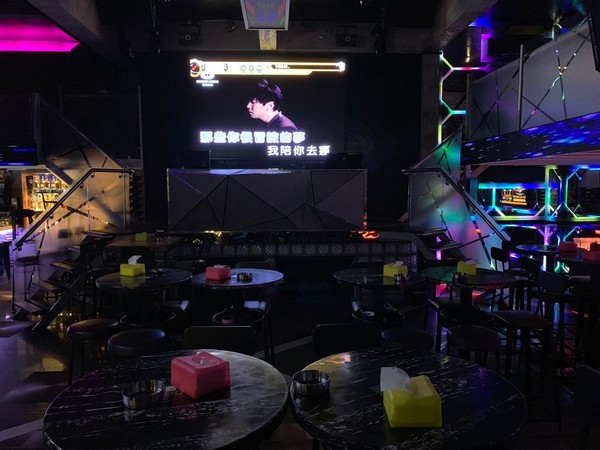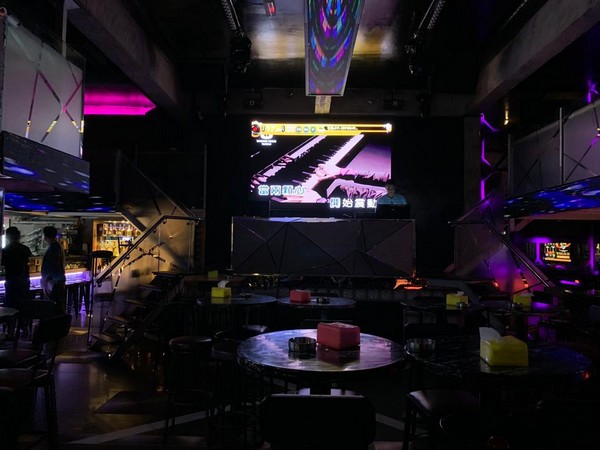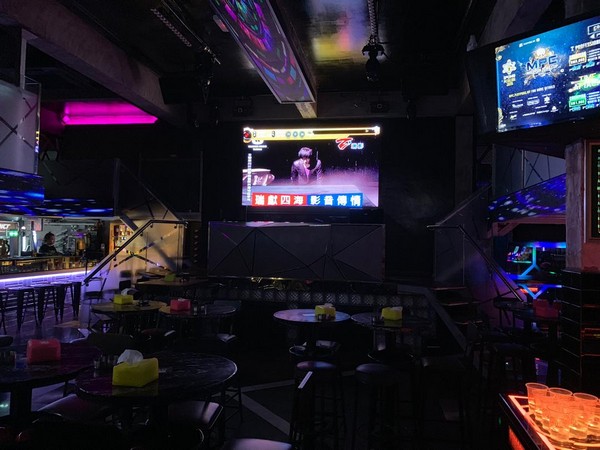 The club consists of four VIP rooms. District X was designed to make sound quality paramount, with super advanced Lighting and Lazer systems, several hundred KILO-watts of bass and thick absorbing walls. Basically, you have to experience District X in person to appreciate just how unique it is.
The first ever club in Miri to bear witness to FIRST electronic pong concept and the latest sports bar in town! You will never pong the same way again.
Please look out for special events via the tickets & listings.
See you there !
•VIP Minimum Spending: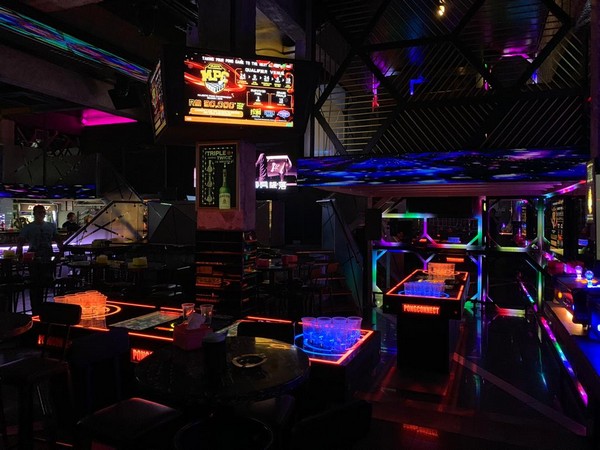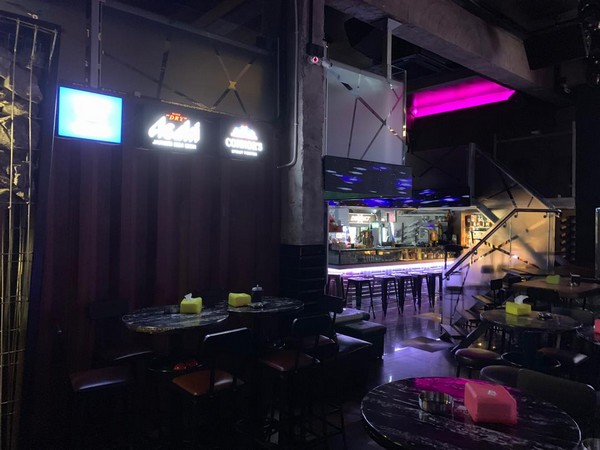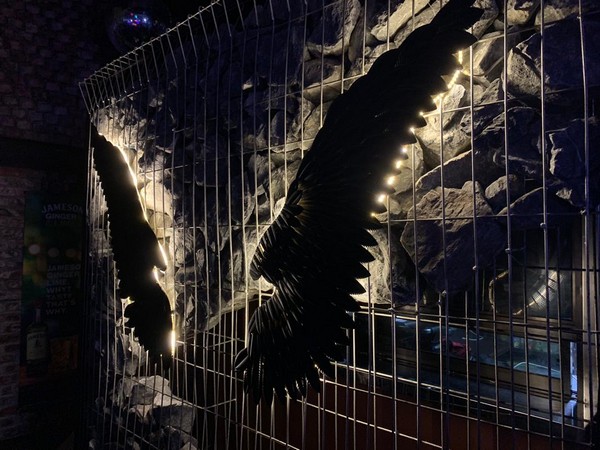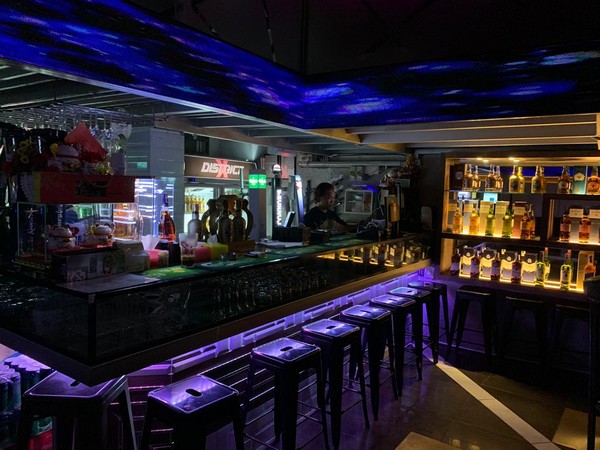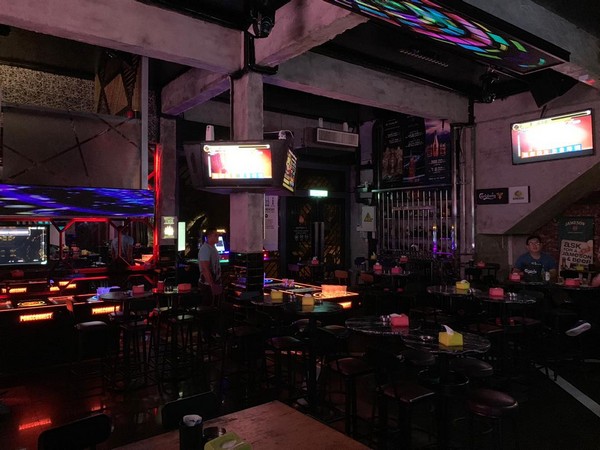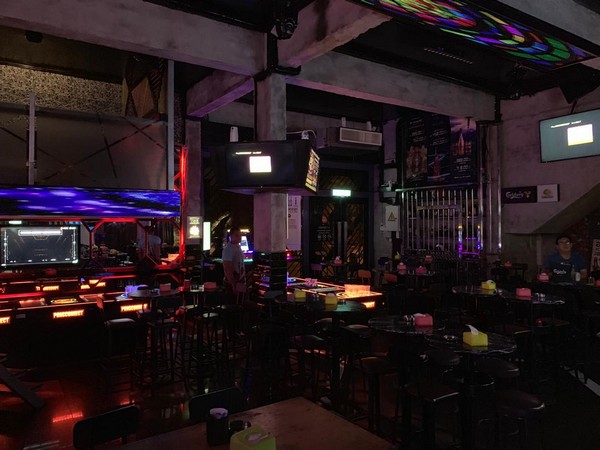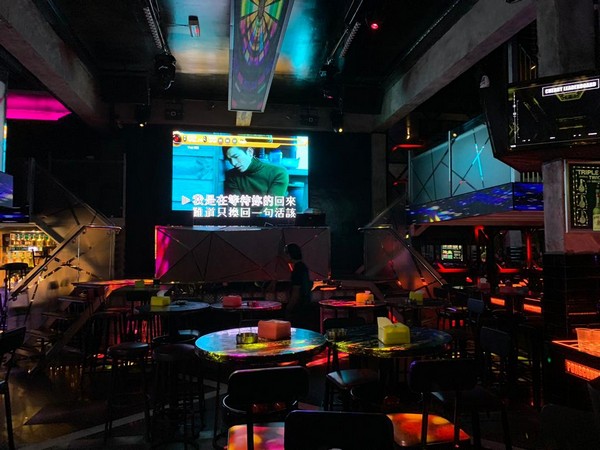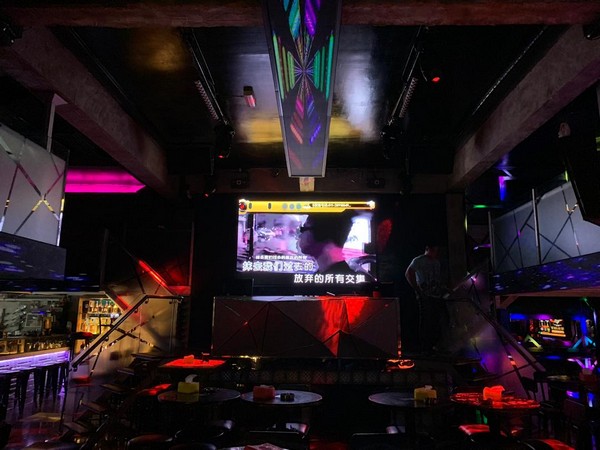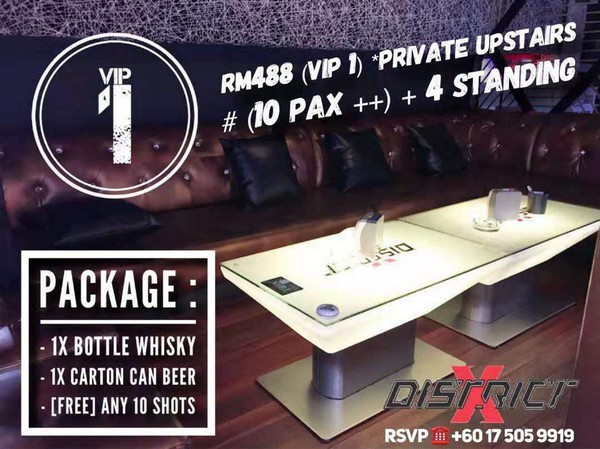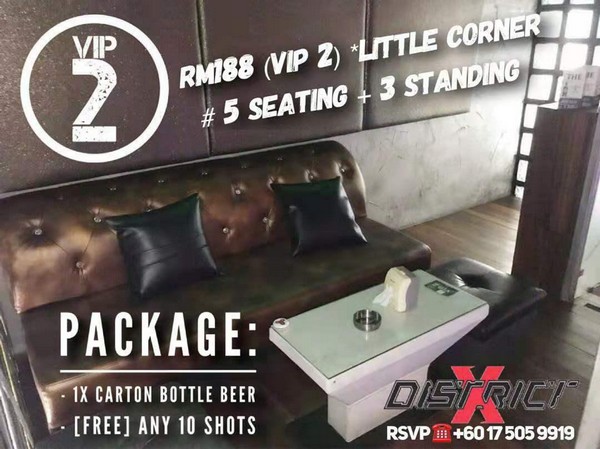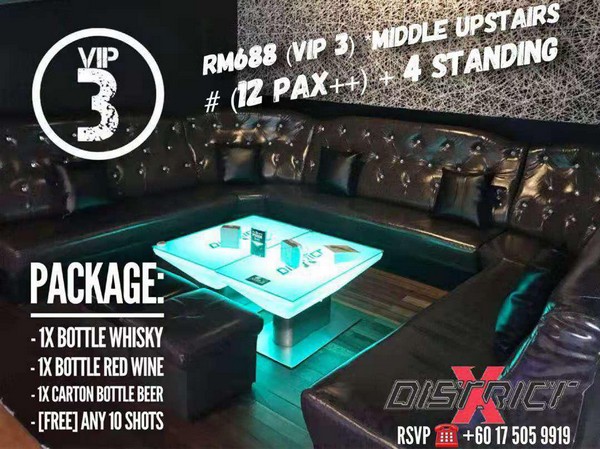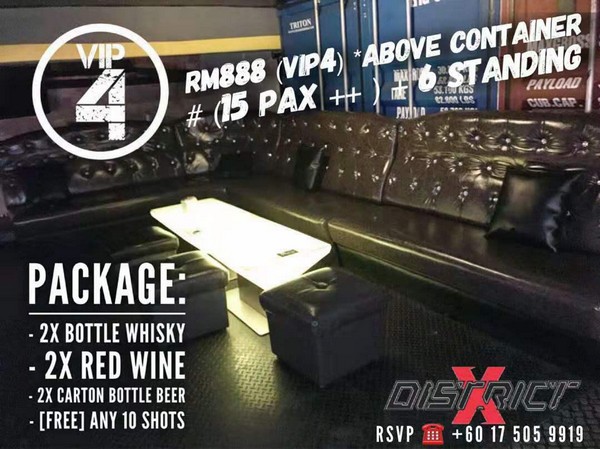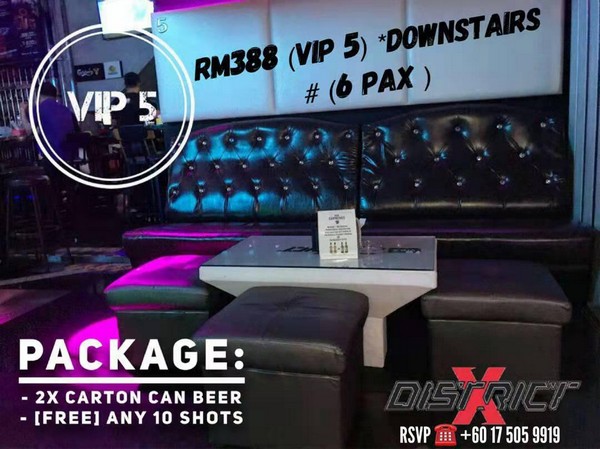 RM488 (VIP 1) *Private Upstairs
# (10 pax ++) + 4 Standing
– 1x Bottle Whisky
– 1x Carton Can Beer
– [Free] Any 10 Shots
RM188 (VIP 2) *Little Corner
# 5 Seating + 3 Standing
– 1x Carton Bottle Beer
– [Free] Any 10 Shots
RM688 (VIP 3) *Middle Upstairs
# (12 pax++) + 4 Standing
– 1x Bottle Whisky
– 1x Bottle Red Wine
– 1x Carton Bottle Beer
– [Free] Any 10 Shots
RM888 (VIP4) *ABOVE Container
# (15 Pax ++ ) + 6 Standing
– 2x Bottle Whisky
– 2x Red Wine
– 2x Carton Bottle Beer
– [Free] Any 10 Shots
RM388 (VIP 5) *Downstairs
# (6 pax)
– 2x Carton Can Beer
– [Free] Any 10 Shots
Location: District X Miri
Lot 2012, Ground Floor, Marina Square Phase 1, 98000 Miri Sarawak.
017-5059919