We have found a new favorite restaurant in Senadin area Miri, having just great Chinese food with affordable price, that is the Golden Pavilion restaurant (金汇庭餐厅)! Previously, the boss of this restaurant used to operate at the Pujut 7 seafood before moving to this location. The restaurant is just located at the new Permyjaya Miri, it opens from 10am to 2pm and 5pm to 11pm. There are two dining places (air-con & non-air-con) in this restaurant for your dining choice. Under the same roof, the Jui Sean Bah Kut Teh (醉仙肉骨茶) serves great bah kut teh. See the restaurant has a old Chinese style tables and chairs, what so unique is the huge drawing of a chef on the wall.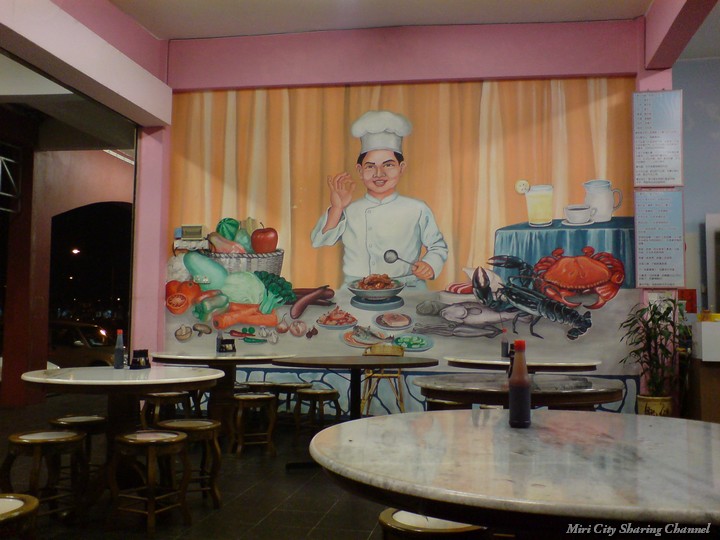 Golden Pavilion Restaurant 金汇庭餐厅
S/Lot 5610, 5611 & 5612,
Pusat Bandar Baru Permyjaya,
98000 Miri,
Sarawak.
Telephone: 6 085 – 663712
Handphone: 6 019 – 8550712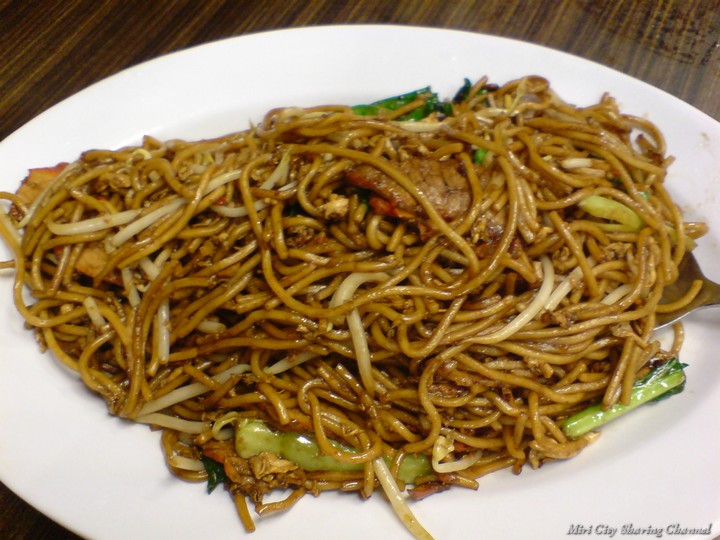 This reason we came here is to try thier fried noodles as recommended by friends. Their fried dry noodles was tasty, fiery hot not so oily with loads of char siu slices, eggs and veggies. Your order will come eventually in few minutes, served hot on a plate once you placed an order. The ingredients used are pretty simple as you can see but so delicious, same with their fried mihun(米粉).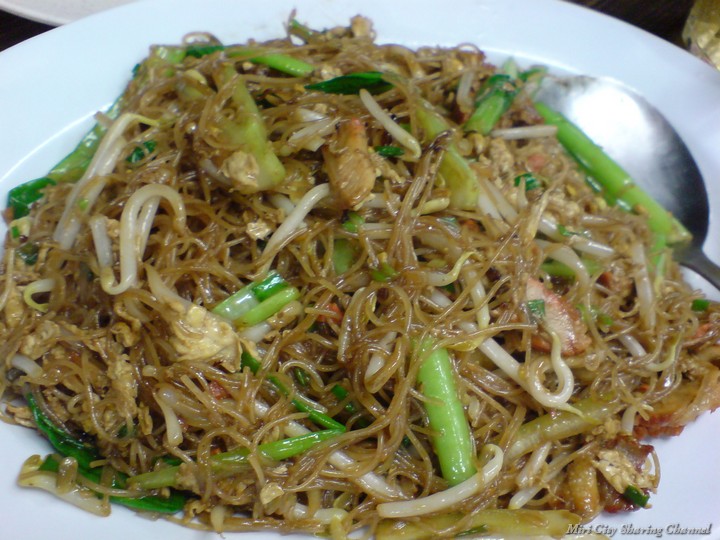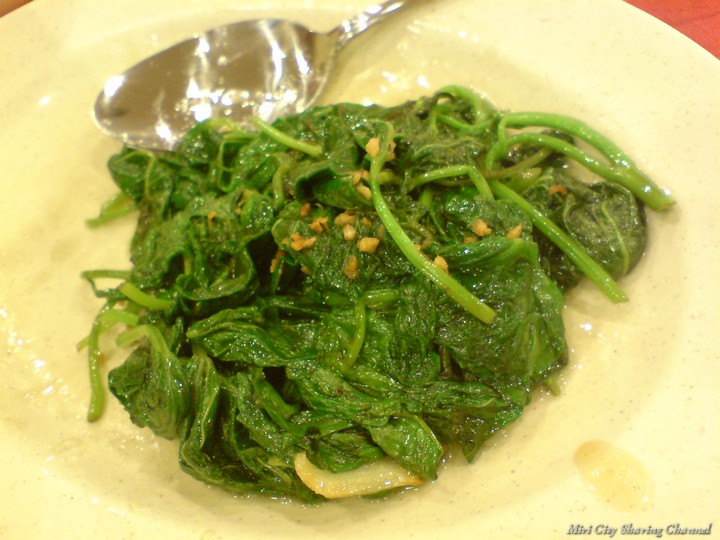 Also not to miss is the sweet chicken, it has all the flavors and feels– sweet, sour, moist and soft.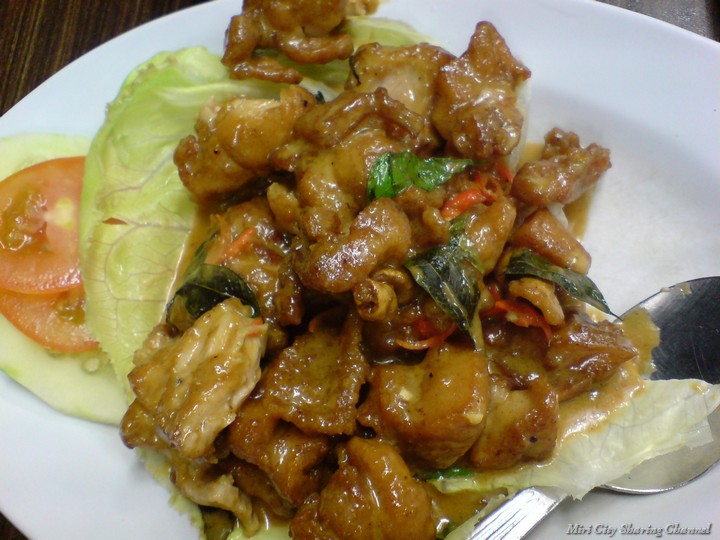 Another great Chinese delicacy to try there is the Braised sea cucumber(海参) seafood soup, the only things that can make the difference are the sea cucumber and cuttlefish. They are really the main contributors to the soup's tastiness that made it stood out from the rest. Look at how dense the seafood soup is!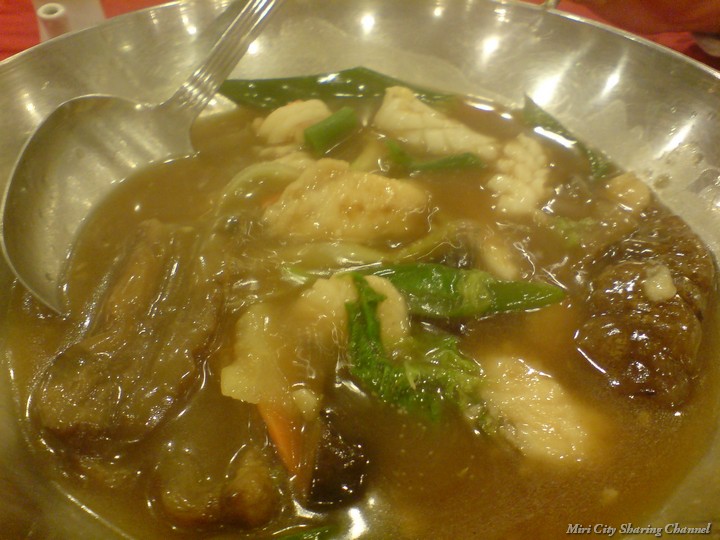 On occassion, this restaurant also offers the service to prepare food for events like birthday, party and wedding. You can call to order for the portion of food you would like to order or take away at reasonable and quality food price. The map below shows you the restaurant's location.