Miri's first handcrafted new pork giant burger.
The stuffing inside is so full that it can't possibly be full because everything is there. Cheese gives a powerful burger: 8 inches (for 6-8 people).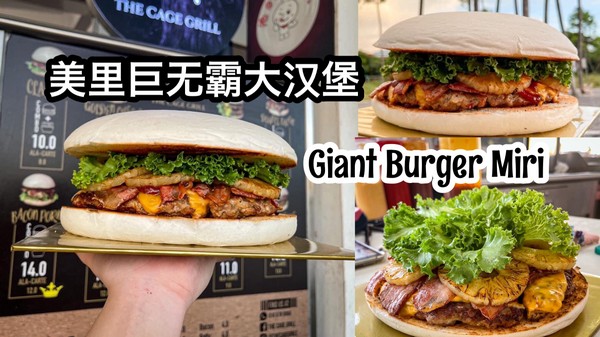 Sweet pineapple, smoked bacon bacon, a big slice of thick homemade pork patty, and new and nutritious vegetables make up the filling.
You have the option of choosing the filling.
It does not have to be identical to the picture.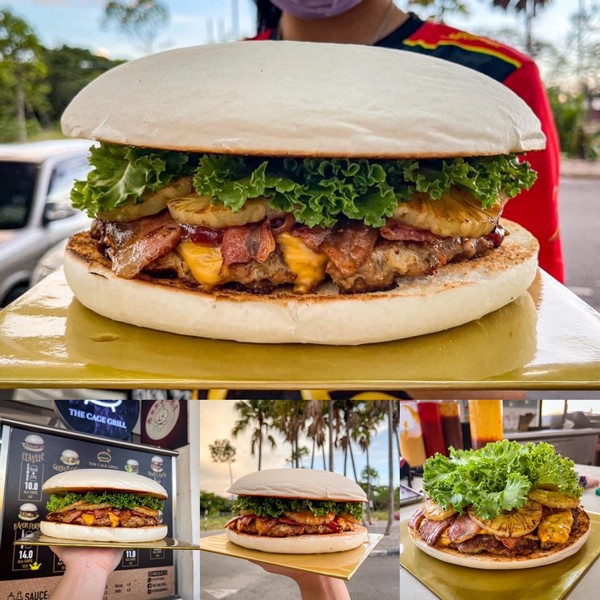 Are you still undecided about may cake to present? Hurry up and place an order for something new and exciting. Make a Big Mac burger for it!
Please contact the following if you want to place an order.
0165780060 The Cage Grill
To make a limited amount of production per day, you must book three days in advance.
(Images via/courtesy of Fion Chai)