In Taman Permai Bandar Baru Permyjaya, Miri at Lot 7879, Coco D'Permai is a non-Halal burger establishment that serves handcrafted pork burgers.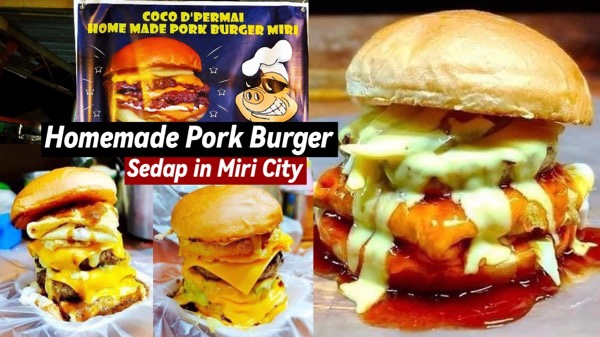 Everyone enjoys a delicious pork patty. You can, however, find a juicy and delectable pork patty here. Instead of serving single-patty pork burgers, they offer double-patty versions! That won't be very gratifying, will it?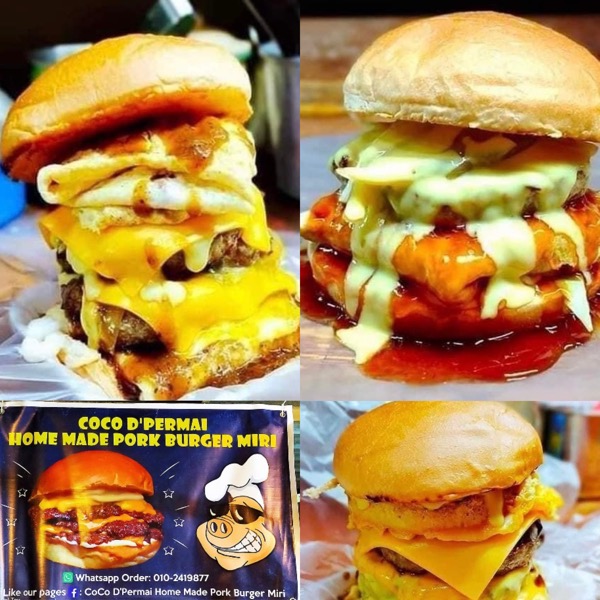 They offered a fairly basic burger with a pork patty and a range of sauces, including butter tomato, garlic, cheddar, mushroom, black pepper, and even peanut "satay." Remember though, the consumer was after the burger's flavour and the juiciness of the pig patty. It is understandable why their customers keep returning for more of this burger.
Address:
Coco D'Permai Home Made Pork Burger Stall Miri
Lot 7879, Jalan Dato Permaisuri 1B, lot 7879, RPR2 TAMAN PERMAI, Bandar Baru
Permyjaya, 98007 Miri, Sarawak.