Still sending ordinary flowers to the one you love? Now the most special thing is the fried chicken to replace flower bouquet.
Not only to look good, but you can eat them together with your love one. For flowers, you cannot eat them.
Help you send it out and give surprise to the one you want to give. You can choose either you want 3 pieces or 5 pieces of fried chicken.
Interested to buy can contact 010-9804355. (angely97)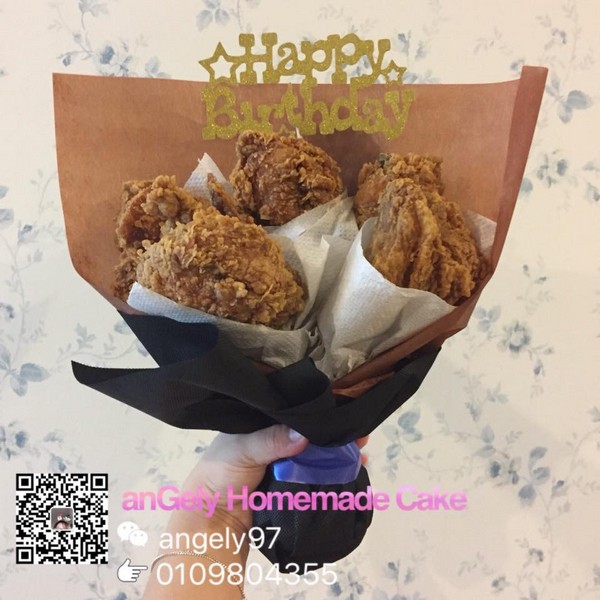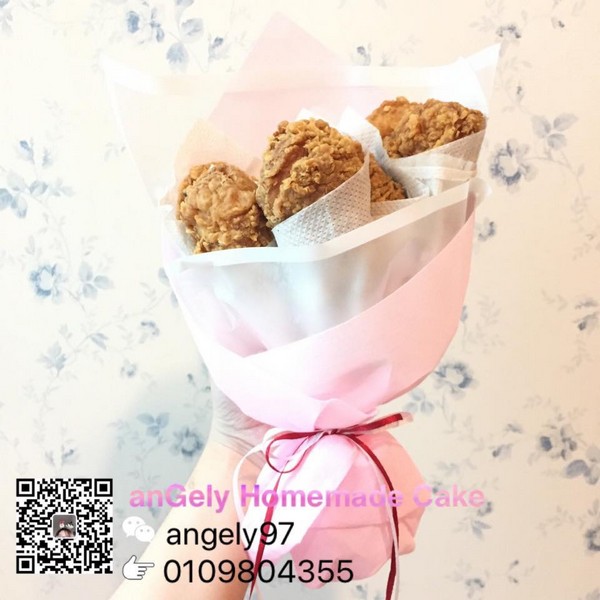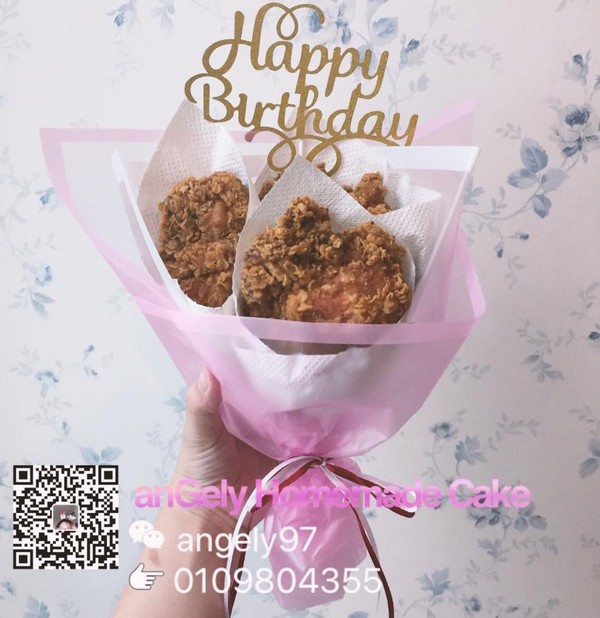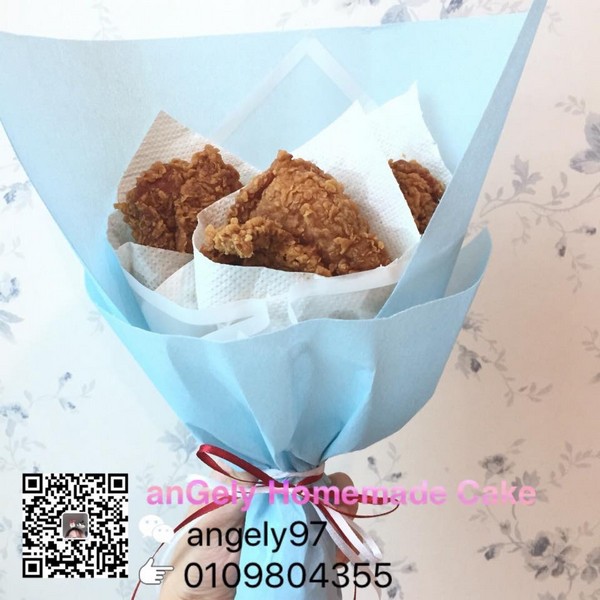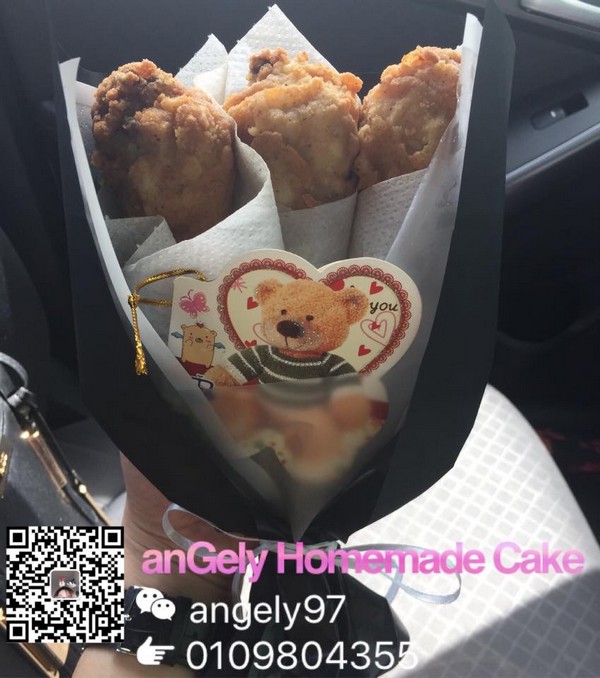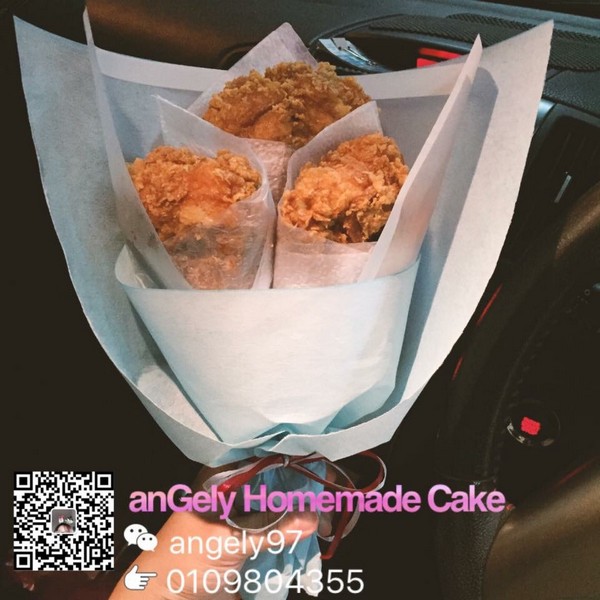 还在送普通的花?现在最夯的是炸鸡花啦
即好看又可以吃
帮你外送去给那个TA惊喜
要3片5片鸡肉都可以哦
(Images via/courtesy of Angely Chan)