It was my friend's birthday and we went to Fiesta Filipina Restaurant to celebrate it via a simple dinner after recommended by a friend about the good food there. It's located somewhere at the shop-houses behind Dynasty Hotel Miri. This Filipino restaurant was there for years, but this is the first time to have a dinner there. The restaurant has a warm feeling serving Philipino delicacies. As we went there, we were welcomed by a friendly Filipino family there. Inside there, you can see their kitchen through the window.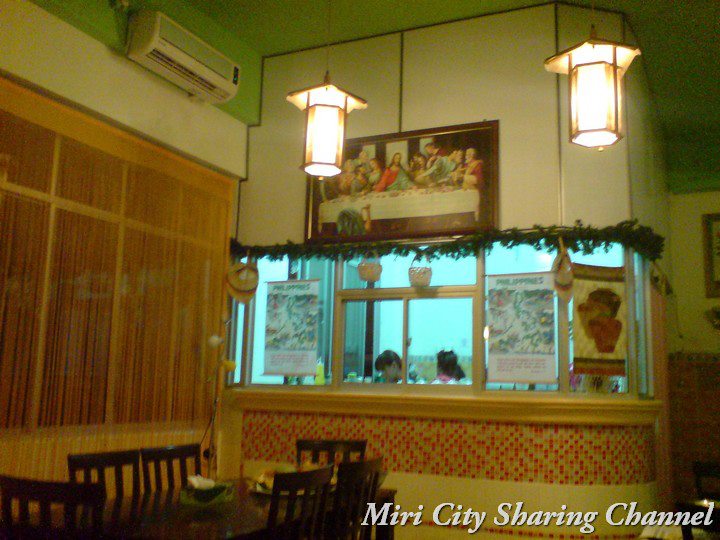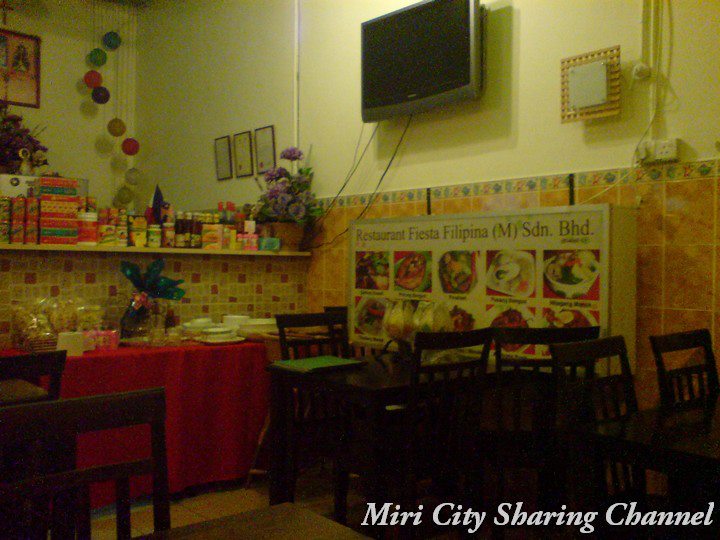 Their menu is very extensive with various types of Philipino food available.
And for the first time, we ordered Lechon Kawali (Pan-Roasted Pork), Tortang Talong or eggplant omelet (Fried Brinjal), Spicy Curry with Carrot, and spaghetti to share. We ate with the rice we have each. The Fried Brinjal and Curry is very recommended. So nice to eat with rice!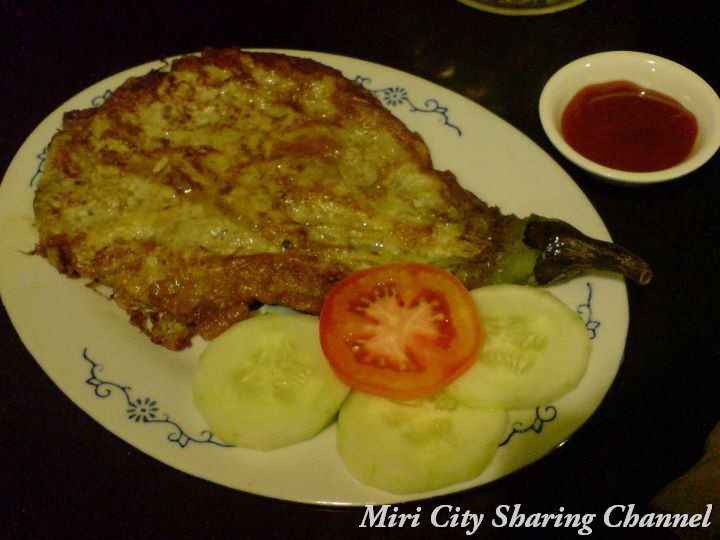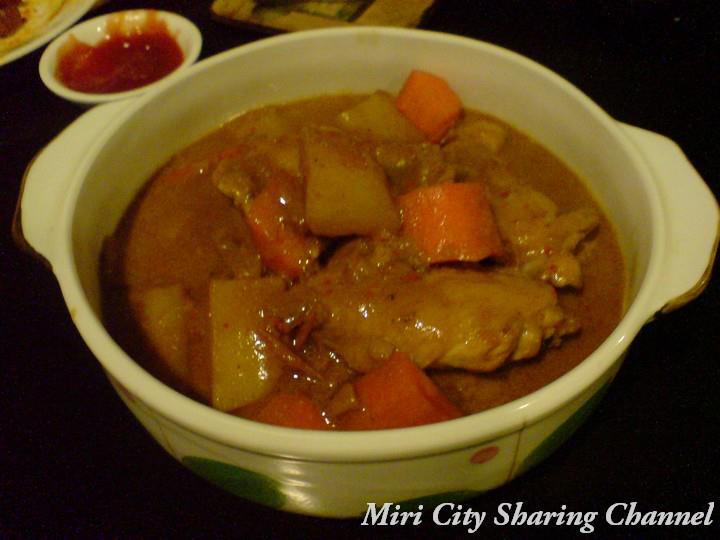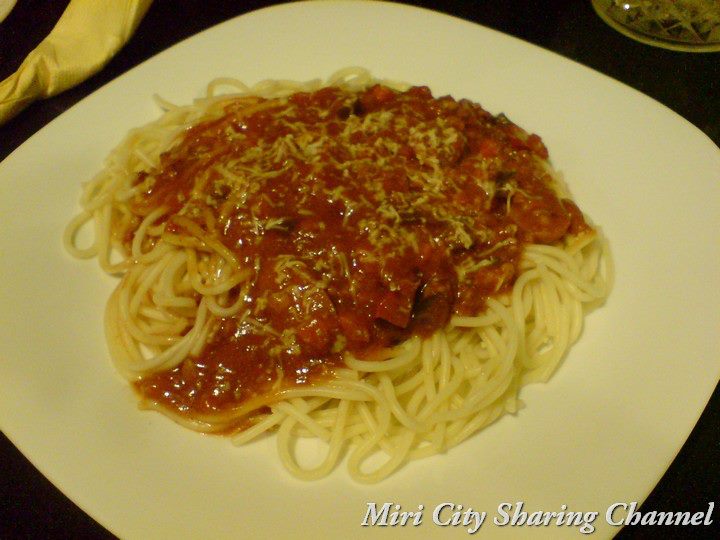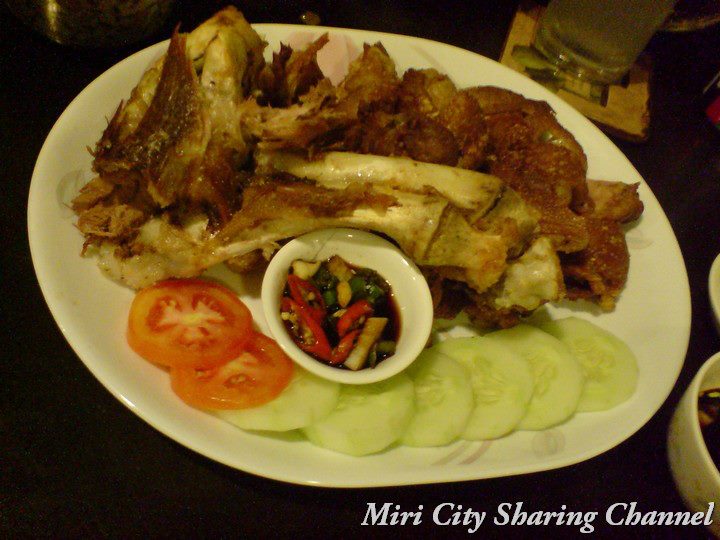 Just for your information, their most popular food is the Lechon Kawali (Pan-Roasted Pork), cost us RM40, not bad but it was hard to bite just like you bite a stone, so make sure you have strong teeth, wasn't quite satisfied with it. However, the rest of food are really nice. And if you want to buy some other Filipino snacks, they also serves imported Philippines food. Lastly, our favourite part of a meal- dessert! The desserts tasted damn delicious! We regretted to order so little.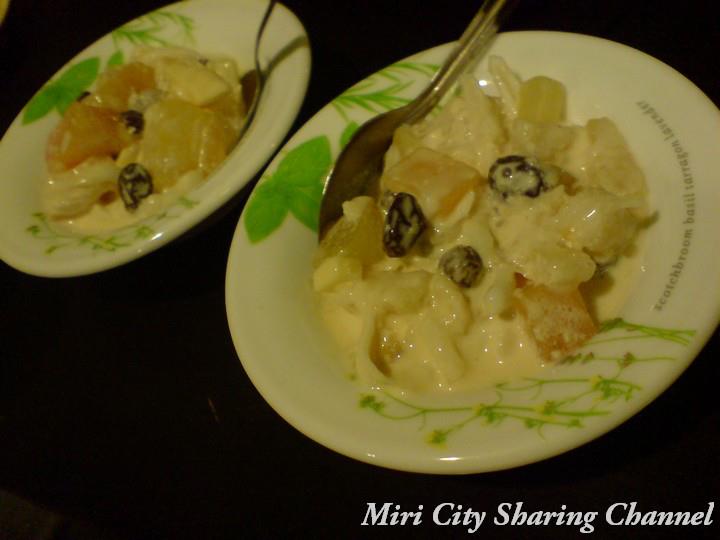 If you would like to enjoy Philippines food in Miri, the map and address are here: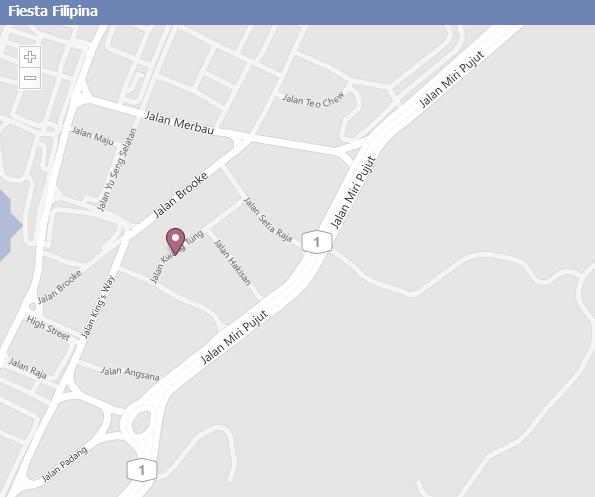 Fiesta Filipina Restaurant Sdn Bhd
Lot 1348 Jalan Kwan Tung
98000 Miri
Sarawak