Snow Flake Ice Cafe (雪花冰) is located opposite the CIMB bank in Miri town which is just nearby Imperial Mall. It is at the same row as Ma Bakers. The cafe has a cozy environment with Asian Fusion style.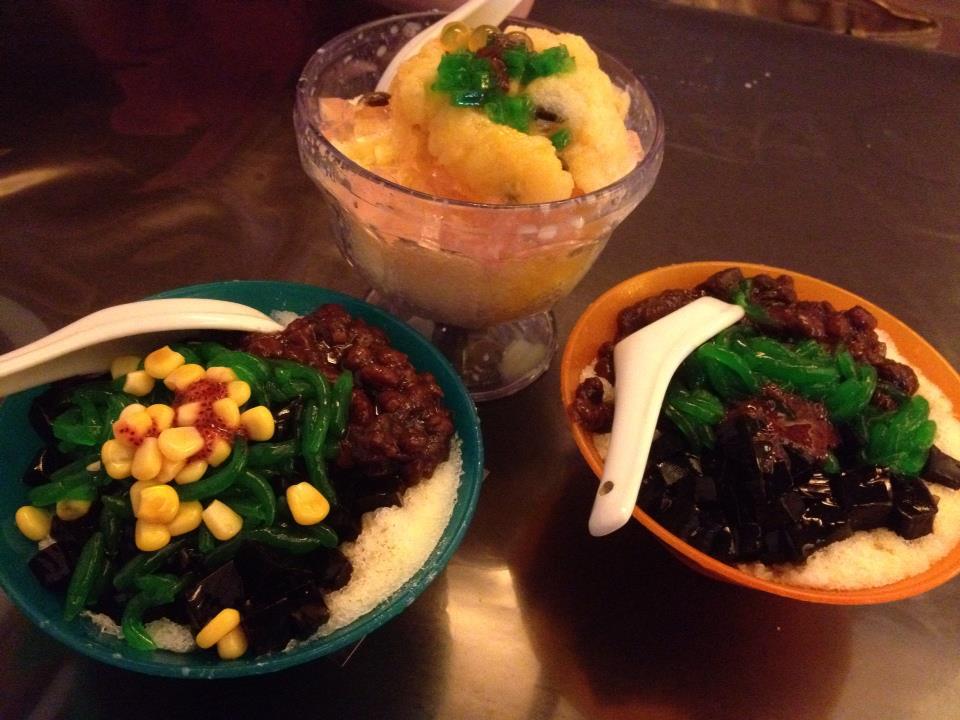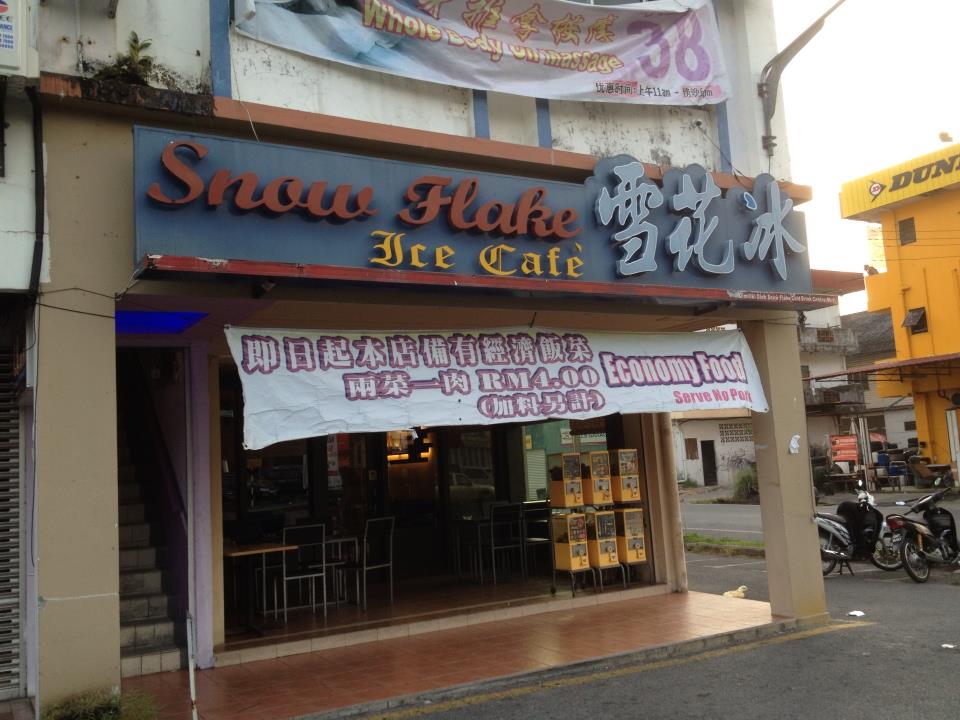 Over there, they serve great icy delights with plenty types of snow ice desserts on the menu for you to choose from such as Passion fruit, honey peach, honey drew, peppermint, almond, vanilla, yam, chocolate, coffee, soursop, red bean and even mix fruit. The ice is not like shaved ice, but it is actually a snow ice. Sour sop(红毛榴莲) flesh is also available for sell there.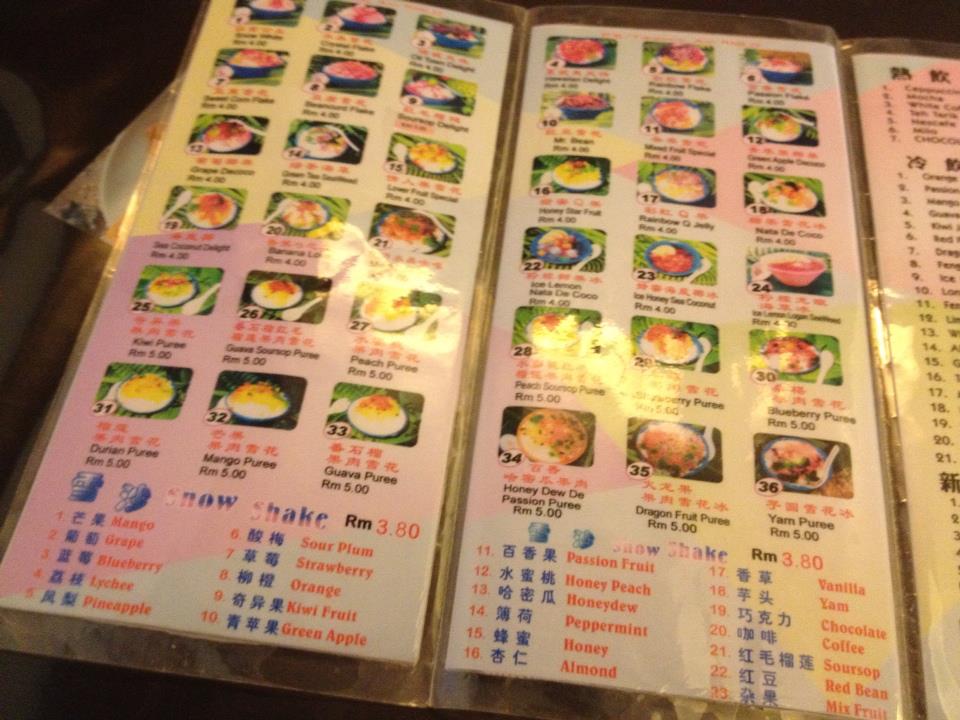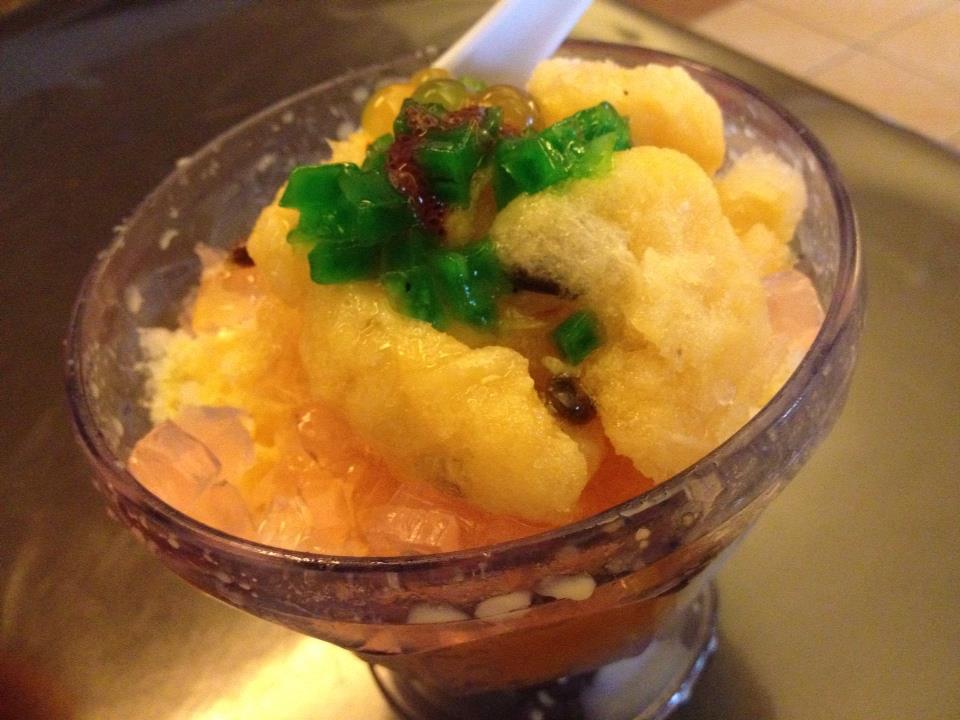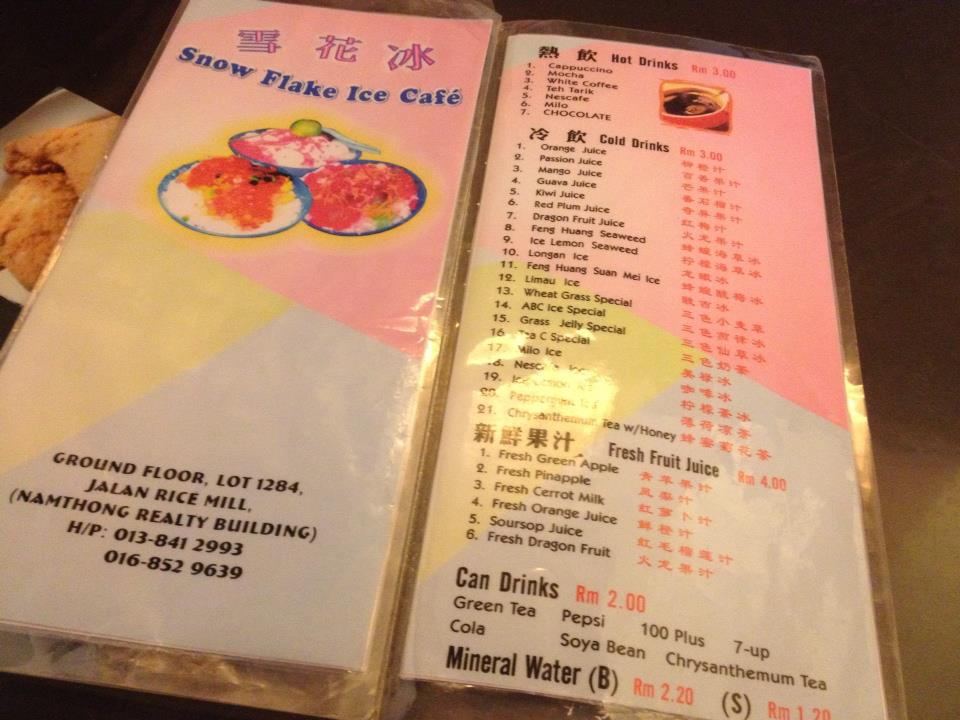 The cafe might look normal from the outside but the ice desserts are actually quite different with dried ice flake put at the bottom. We ordered their iced kacang cendol, their dried ice flake was put at the bottom, with lot of ingredients as topping.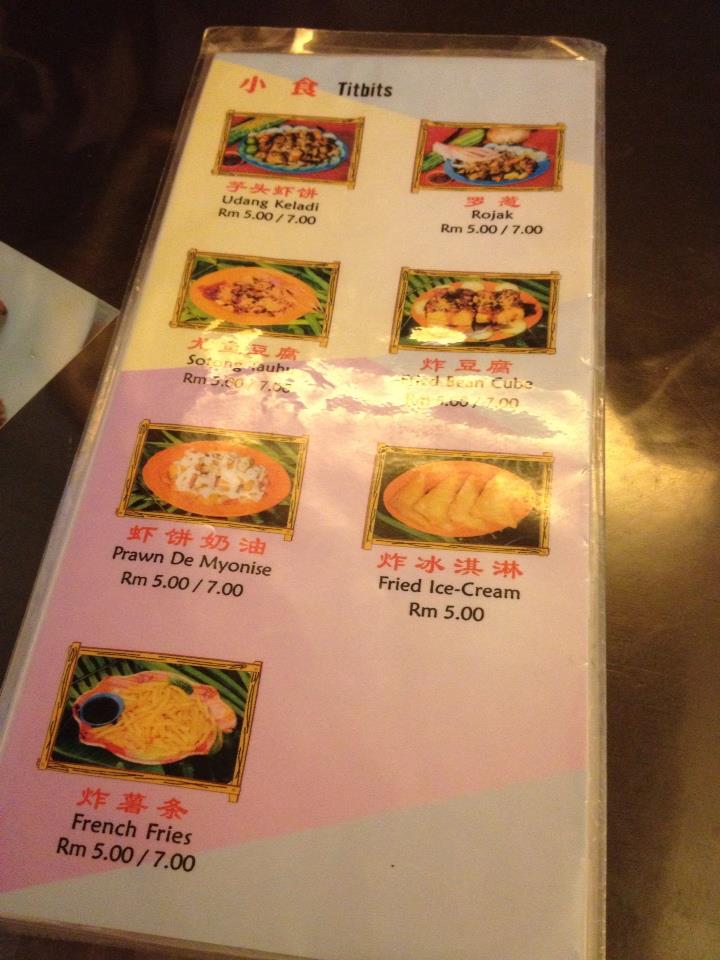 Other hot desserts like yam made prawn cake mixed with rojak sauce (udang keladi), Prawn De Myonise, and fried taufu (bean curd), Sotong Taufu, Rojak can be found from their menu too.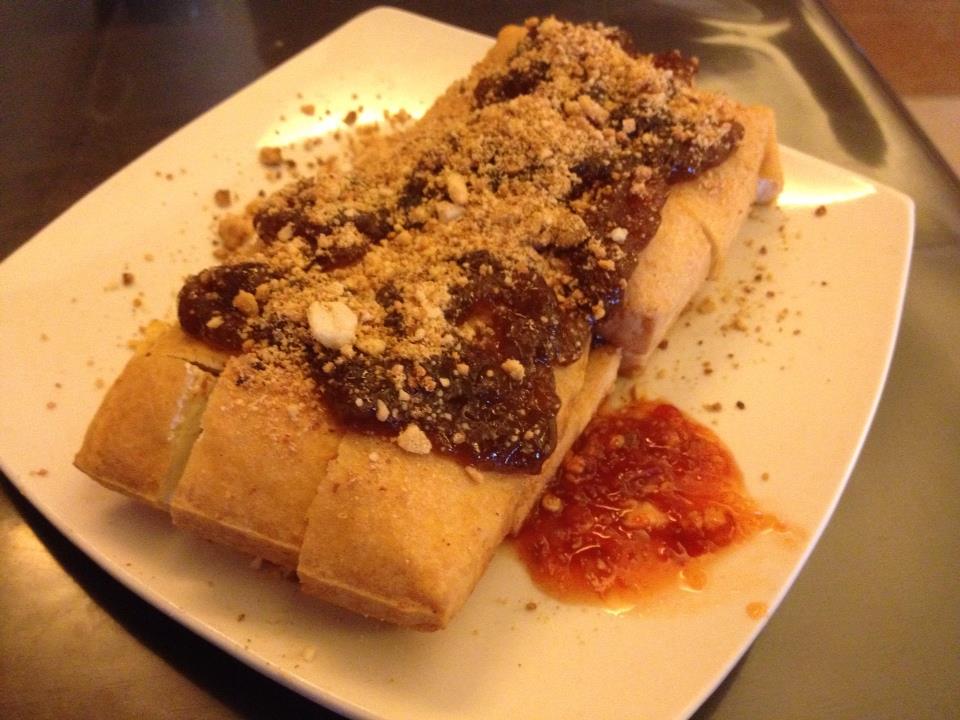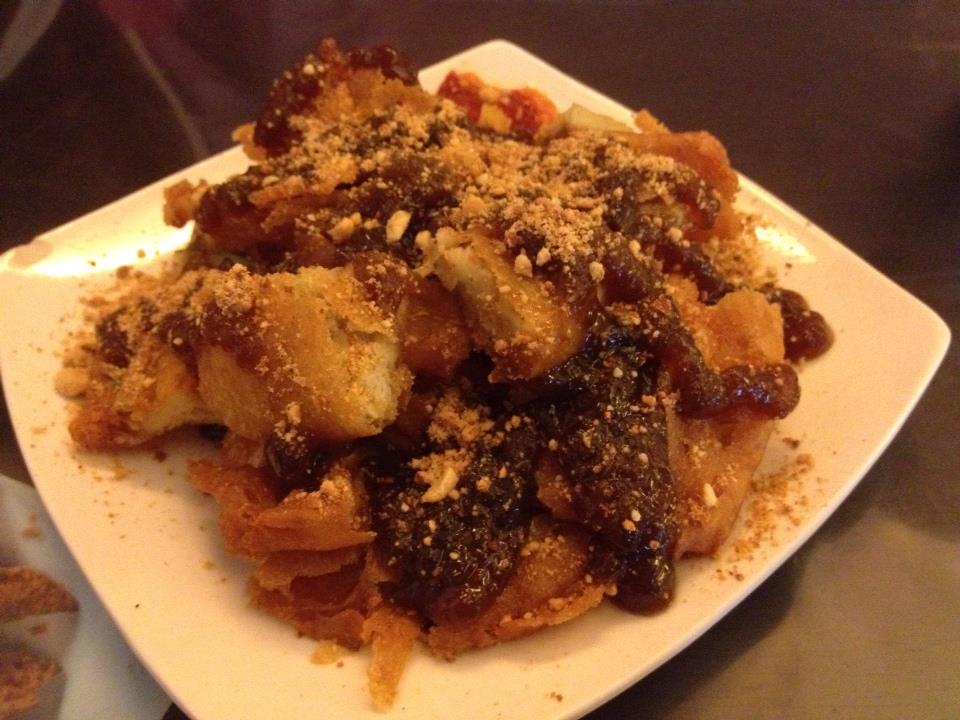 Many stated that the desserts are always warm and fresh prepared. If you are one of the ice-cream lovers, you can order their fried ice cream. The cafe served no pork, it is Halal.