38'C MagICE Snow Menu in Miri City. Senadin's 38'C Magic Snow, a well-known spot for chilled treats, now in Miri City. Managed by the owner and his wife, the place might get busy, leading to possible wait times.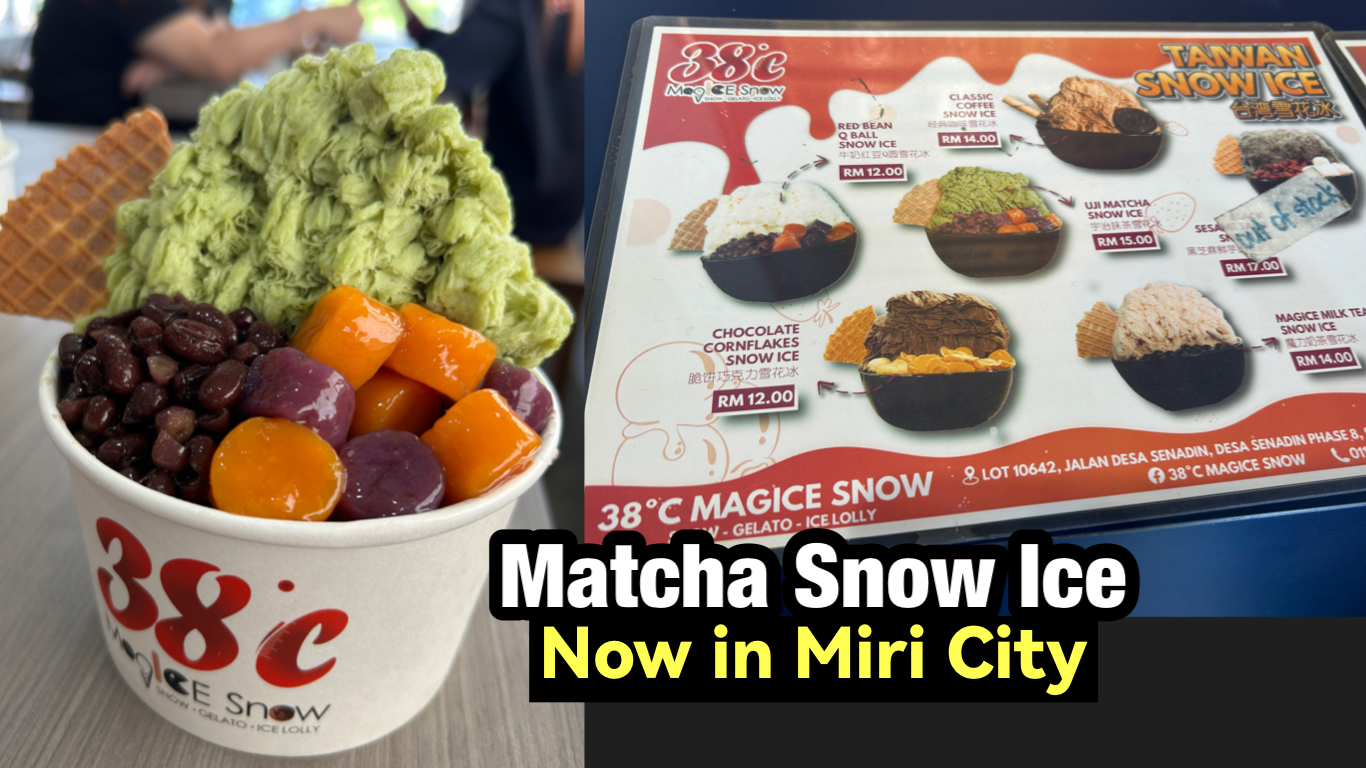 However, the wait becomes worthwhile due to the delectable food and beverages. Notably, the matcha snow ice with red beans, sweet potato & taro balls and waffle is a recommended choice, generously portioned and pleasantly balanced in sweetness. The chicken chop has a Taiwanese flavor and huge in size.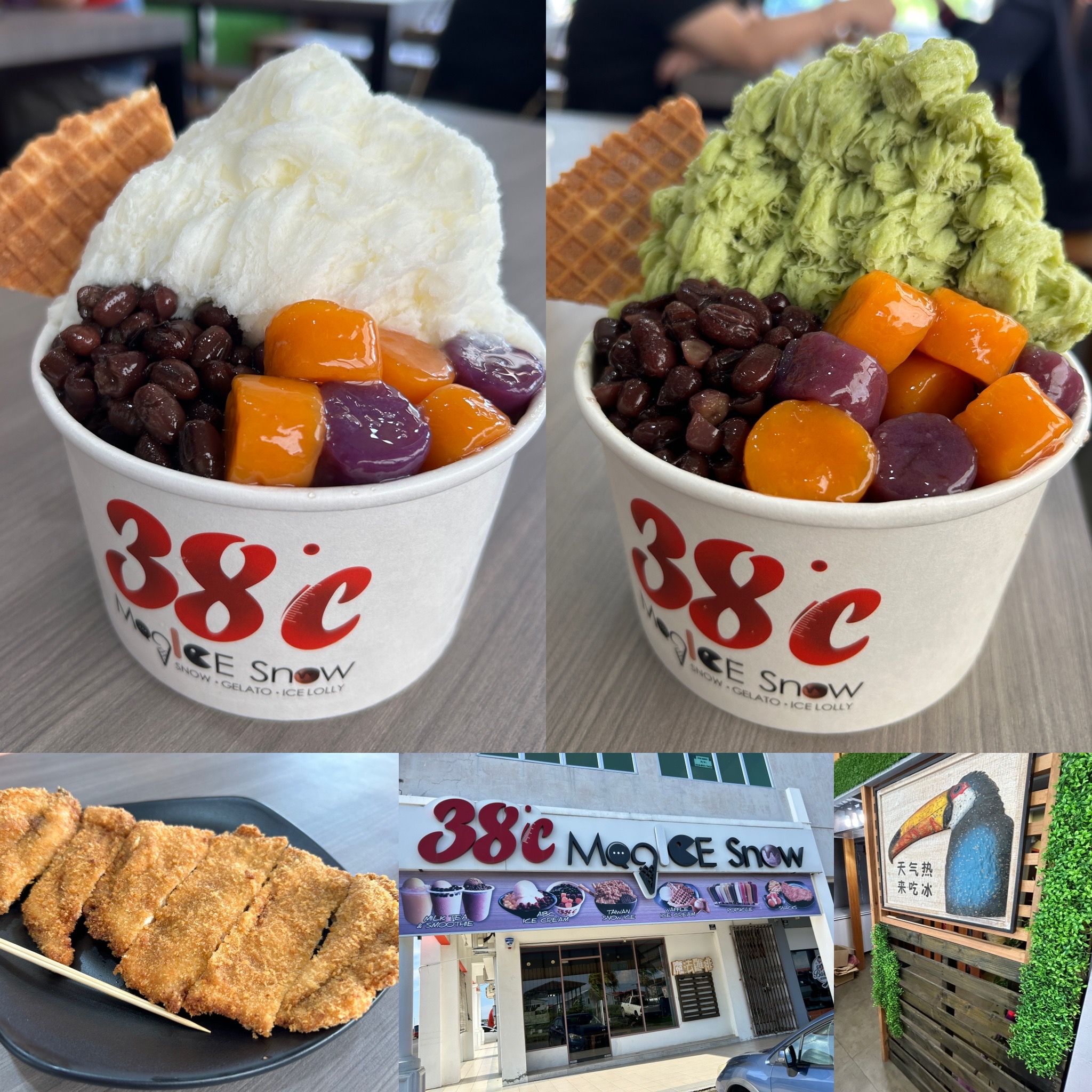 Beyond these highlights, the shop presents an array of delights including diverse ice cream bars, Taiwanese snow ice, ABC ice, milk tea, chocolate beverages, and snacks.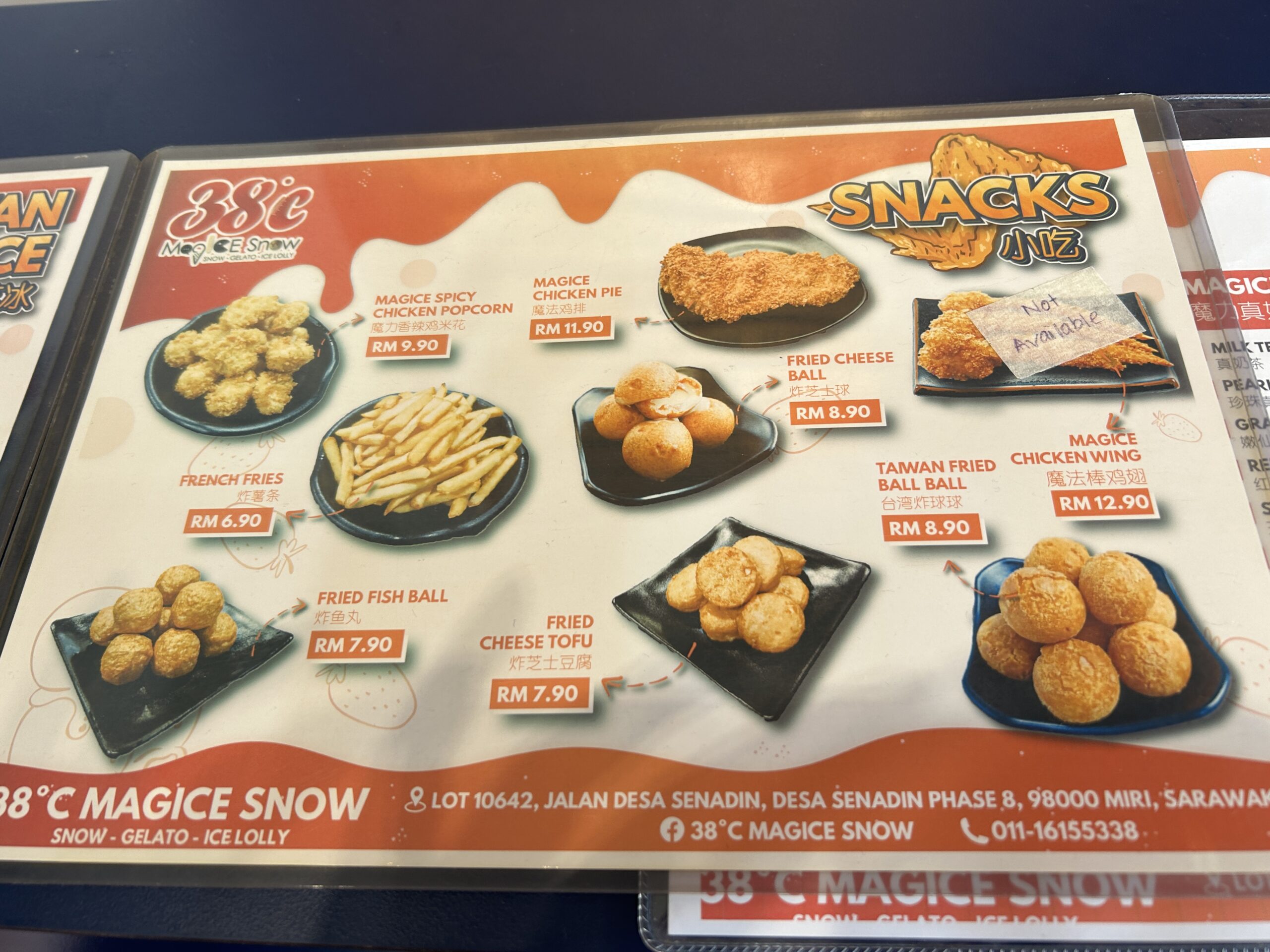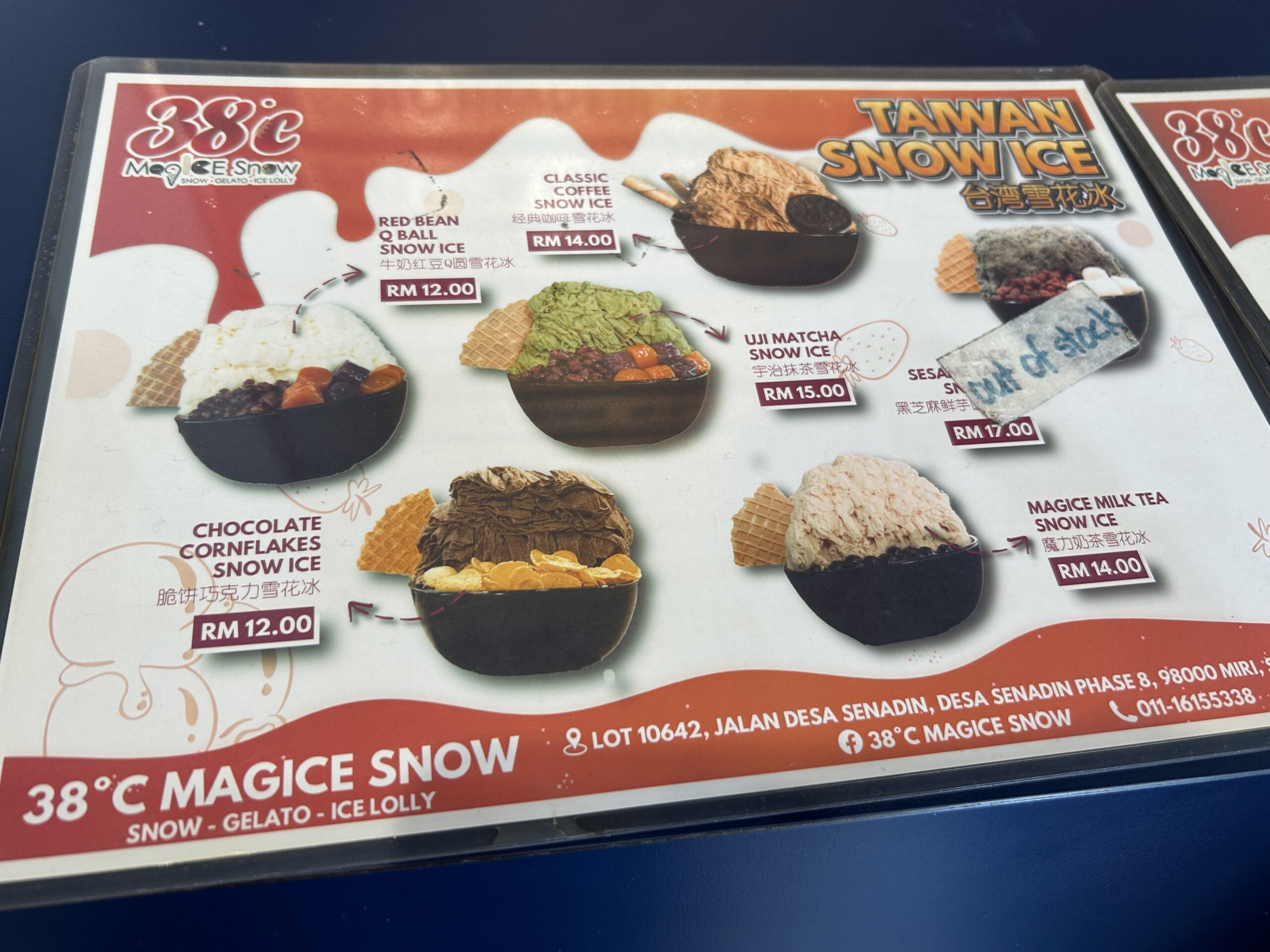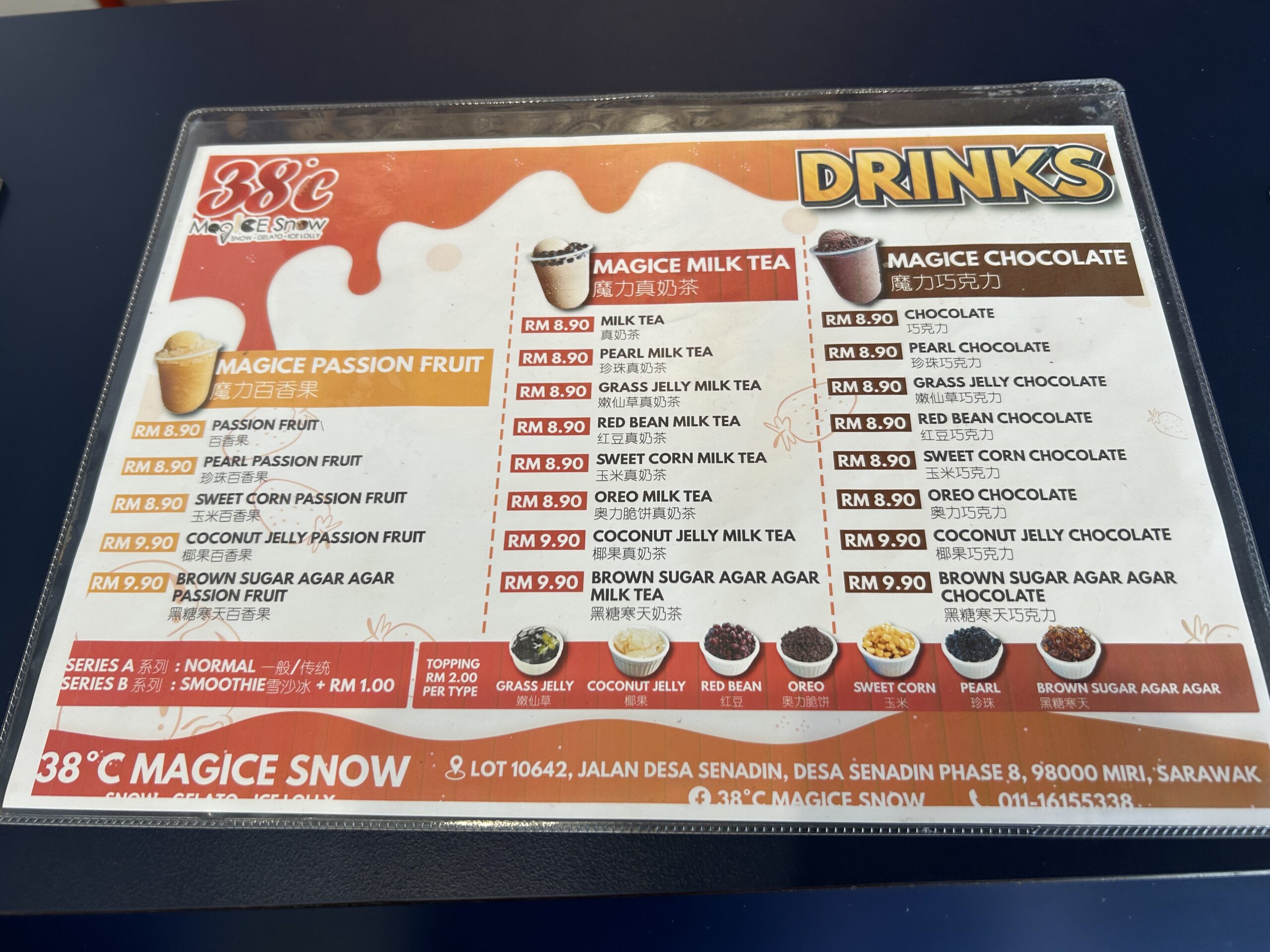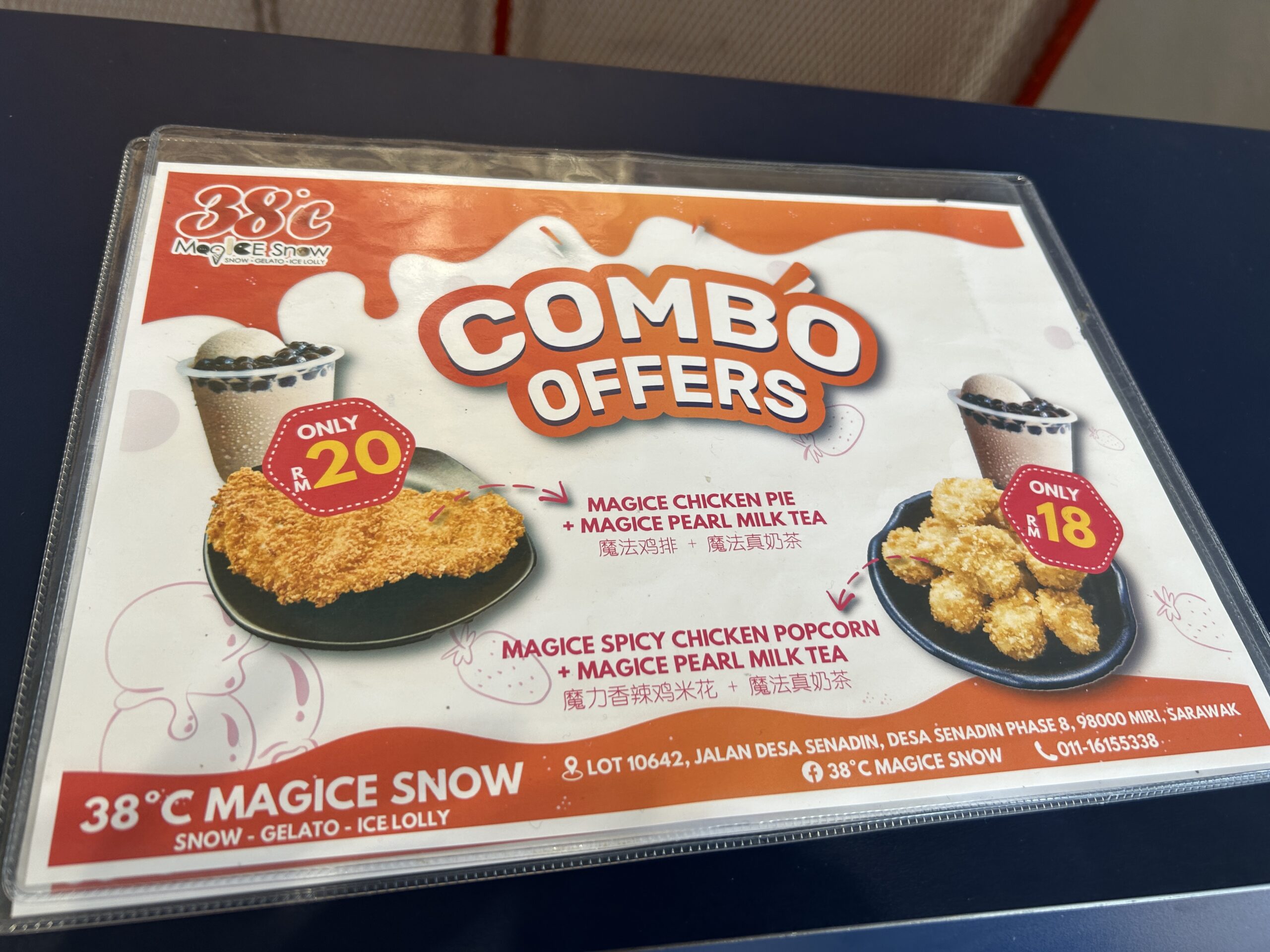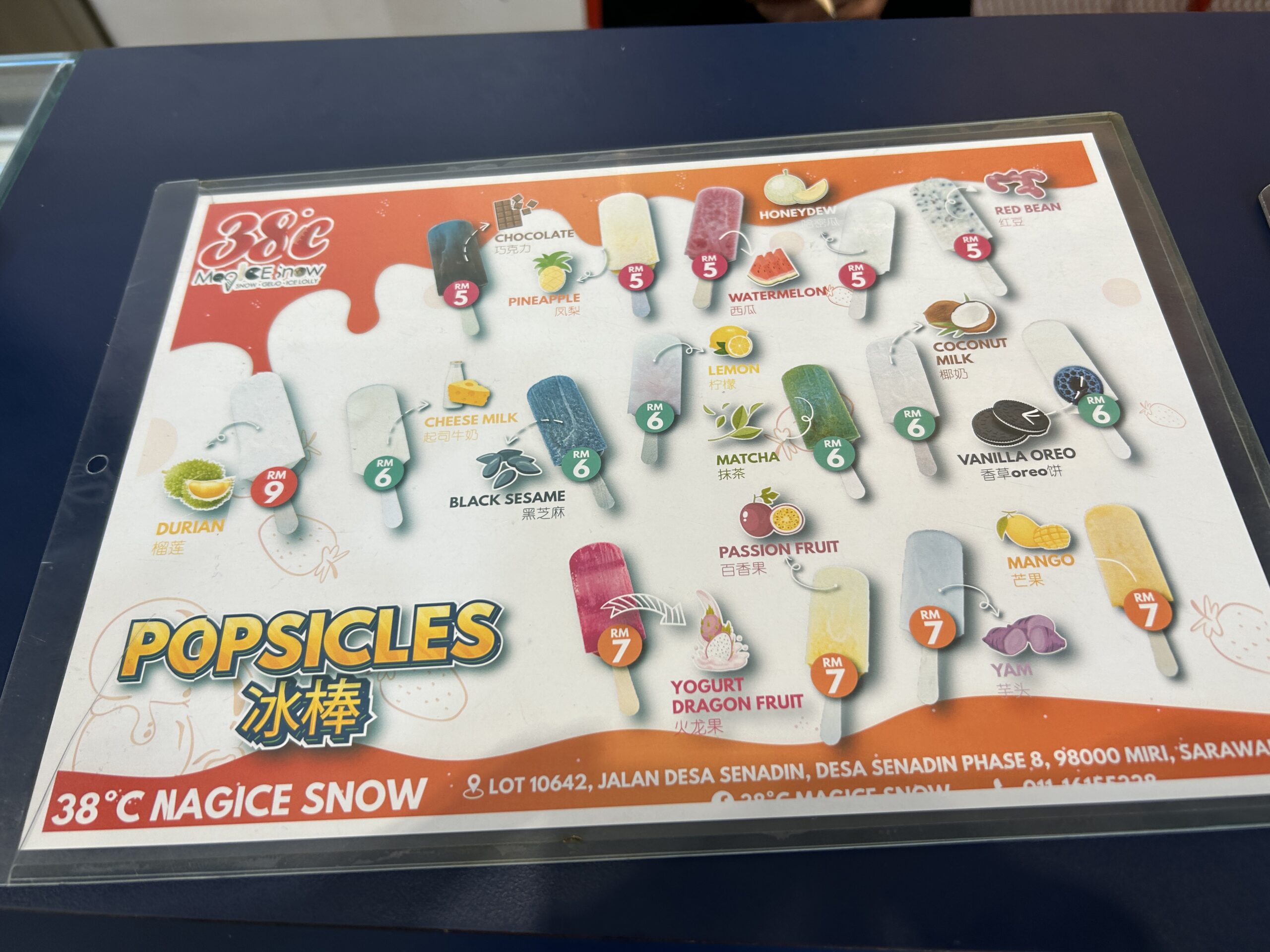 With affordable and ample servings, the owner's commitment to top-quality ingredients elevates this establishment as a must-visit for enthusiasts of Taiwanese cuisine.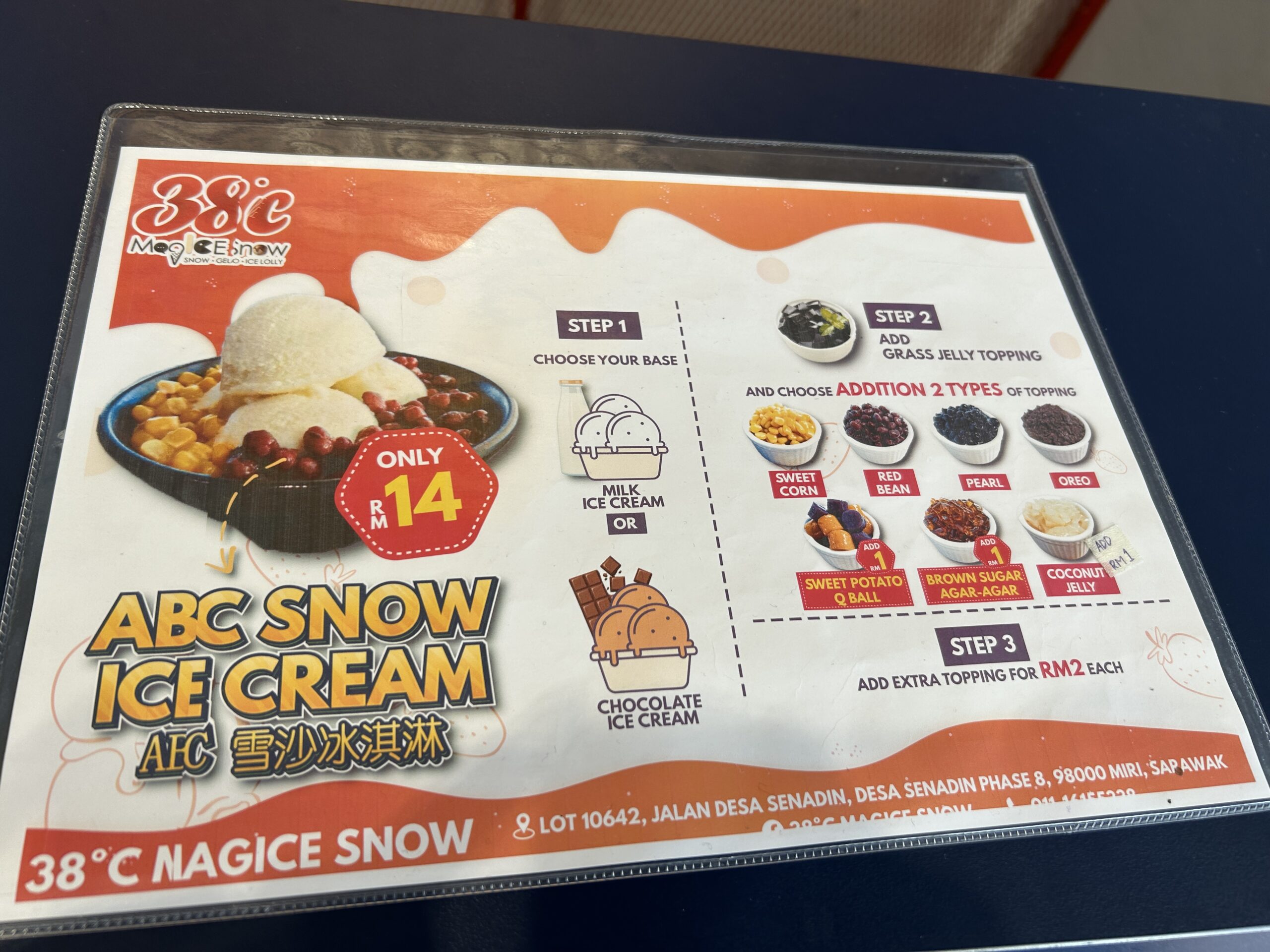 Address: 38°c MagICE Snow
Lot 10642, Lrg Niaga, 6, Jin Ilmu,
Desa Senadin, 98000 Miri, Sarawak