Not long ago a friend suggested me to try the signature dessert at Apple Restaurant, Coconut Pudding. Apple Restaurant is located around the Parkcity Hotel in Bintulu. It is true that I haven't blogged about good pudding desserts yet. As it turns out, not only the recommendation was spot on, it was delicious too. I was glad to find out that their Coconut Pudding is so famous until people from Miri, Sibu, Kuching, and even visitors from Kuala Lumpur bought it back to their hometown.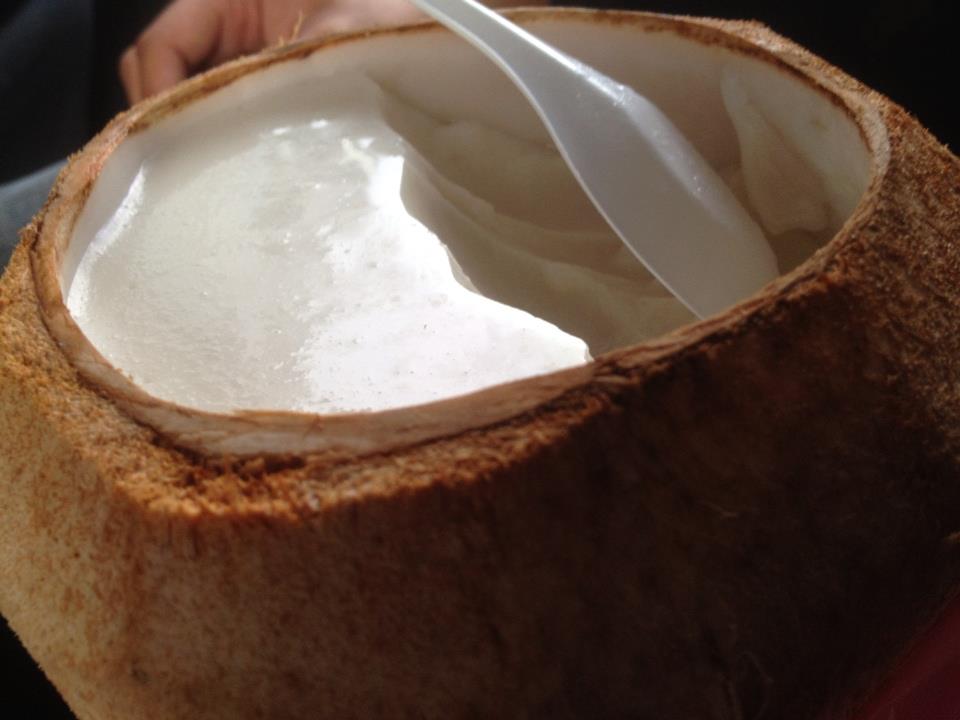 Coconut Pudding is a popular desserts that is usually eaten after the meals. The soft pudding is not too sweet, with coconut milk flavour, so great the icy cold feeling as you put a small scope in your mouth, a bit similar to tau foo fa. The pudding size is big enough that filling up the whole coconut. The restaurant is also popular with its Apple Chicken. Haven't tried it yet, maybe next time. Besides, you can also find steam cod fish, fried bidin with garlic, stuffed prawn balls, etc from the restaurant.
At the moment, the Coconut Pudding is selling at the price of Rm8.50 each. We also tapao back few Coconut Pudding wrapped using newspaper and plastic paper before we leave the restaurant. You can call for more information at the contact below.
Apple Restaurant address:
No. 78, Ground Floor, Jln Tun Ahmad Zaidi, Park City, 97000 Bintulu, Sarawak, Malaysia
Phone: 086-333377