Caramel Pudding Ramen Milk Tea and Caramel Pudding Ramen Smoothie now in Miri City's Tealive.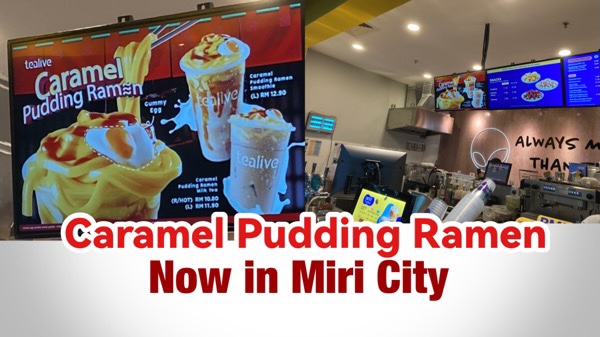 The smoothie is only available in size large, while size medium is available for the milk tea.
When it comes to flavour, the Caramel Pudding Ramen Milk Tea is identical to the traditional milk tea but for the addition of caramel pudding toppings.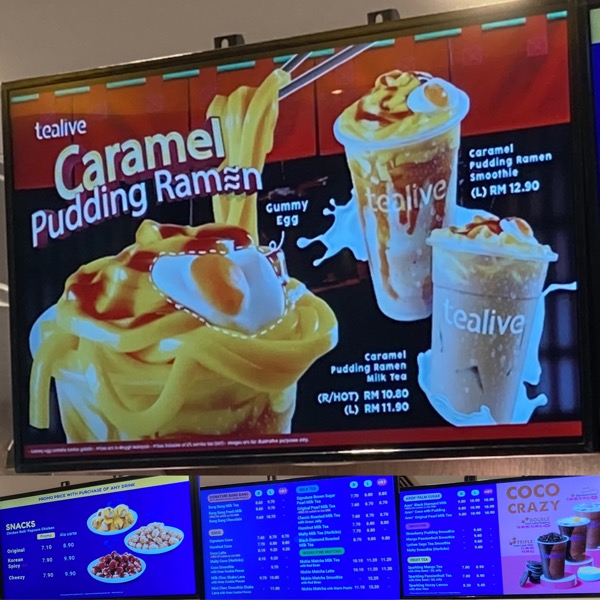 There is a caramel aftertaste in the Caramel Pudding Ramen Smoothie. I found a little coconut flavour in it as well. This smoothie is excellent for satisfying sugar cravings for individuals with a sweet tooth.
The egg gummy is chewy and, more crucially, doesn't actually taste like eggs.
Location: Tealive Boulevard Miri