Searching for BIG, JUICY PRAWNS? YES!! Now in Sepupok Niah Miri
This prawn mee shop serves some of the juiciest prawns you can find . This place is located near Batu Niah so if you are on your way to Bintulu or Miri, make sure you use the by pass road and stop by this shop for a great prawn mee experience.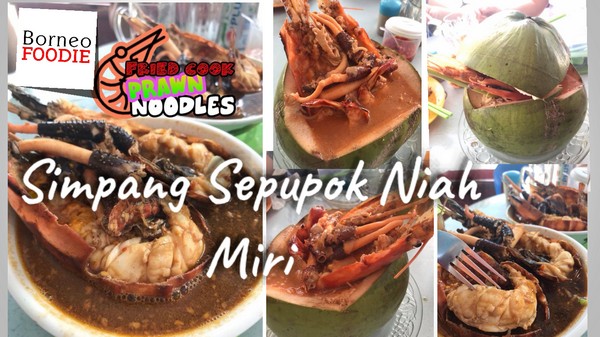 Coconut Tom Yum Prawn
An interesting combination of elements in this dish, it is similar to that of a tom yum but is served in a coconut bowl to infuse the natural mellow sweetness of the coconut adding dimensions of flavours making the spicy tom yum a real treat for everyone to be able to enjoy! Lets not forget the river prawn in this, the cook was definitely experienced with cooking seafood as the prawn was cooked perfect, it turned out to be really juicy and has that enjoyable bouncy texture when you bite into it as well as the taste of freshwater with it. Besides that, it is also served with yellow mee so you can be sure to be very full after eating it.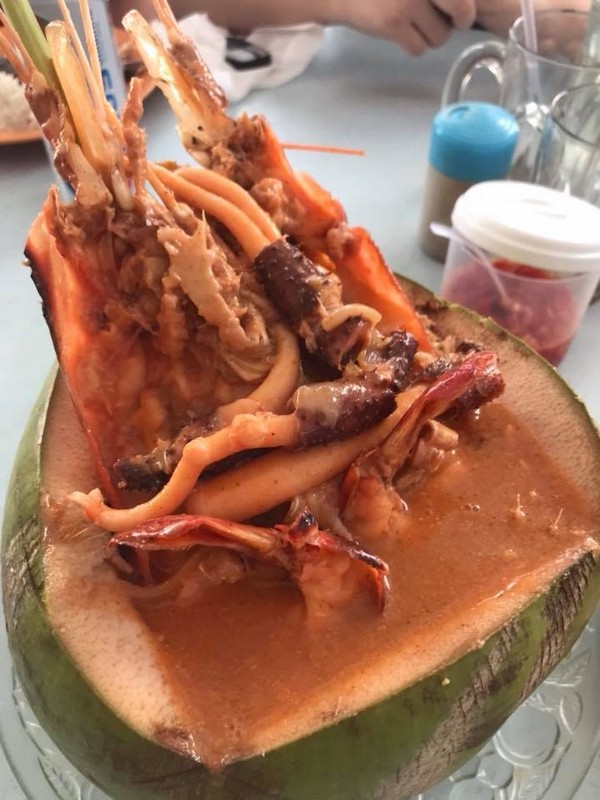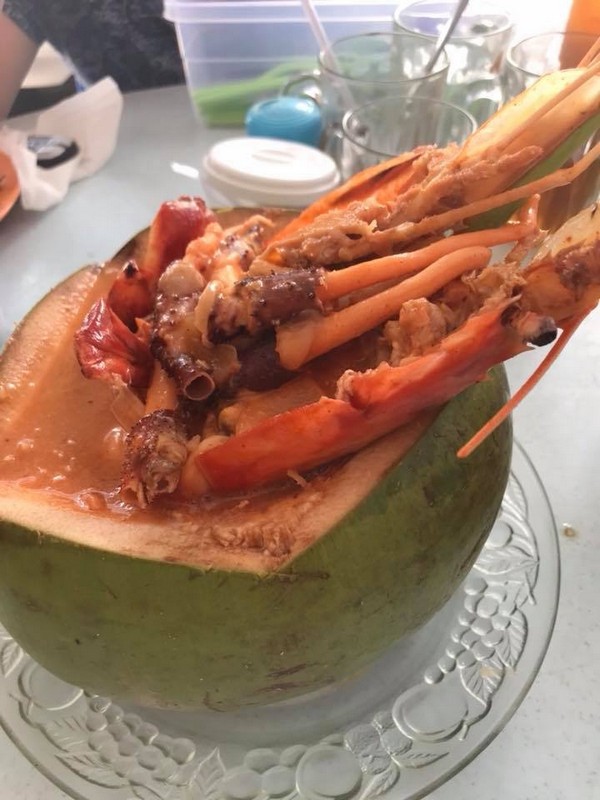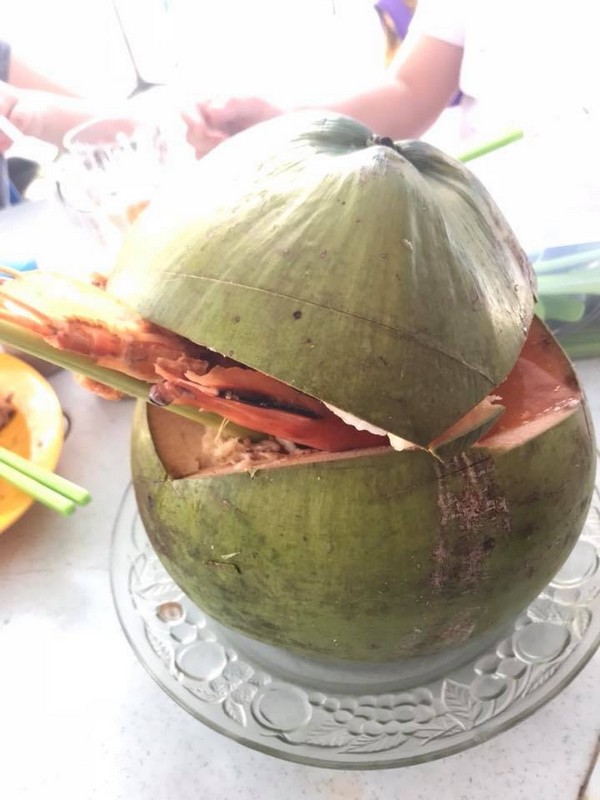 Fried Cook Prawn Noodle
This is the less fancy version of the coconut bowl but it is still slightly different than it. Biting into this dish is similar to eating "chao chu mian" even the taste is somewhat similar, it gives off this warm feeling inside or it may have just been the hot soup doing its thing. Again the river prawn is really cooked to perfection. This dish is also served with yellow mee.
In terms of pricing, the price for the prawn is at around RM130 per Kilo at the time we went. We ordered 3 bowls of the dishes along with drinks for 5 people, it comes at roughly RM175. Depending on your budget, this can be quite reasonably priced for people wanting to taste fresh river prawns on the outskirts of town.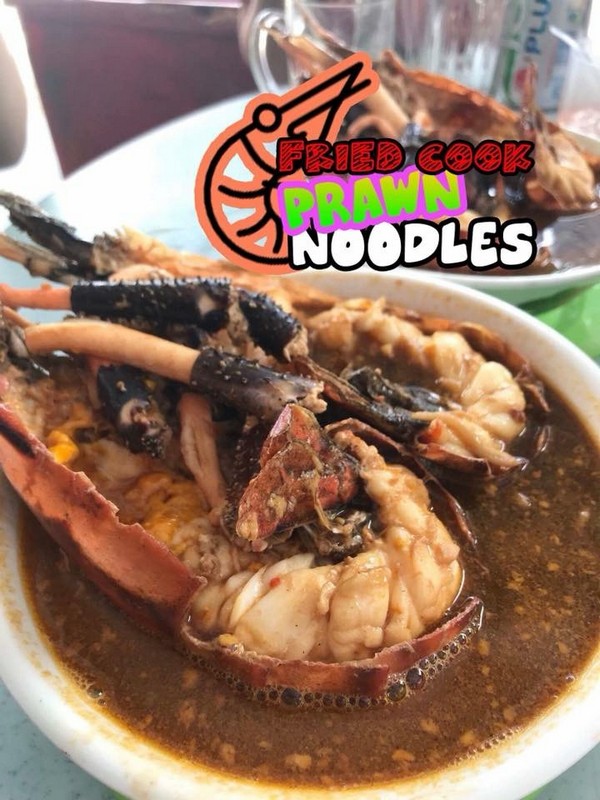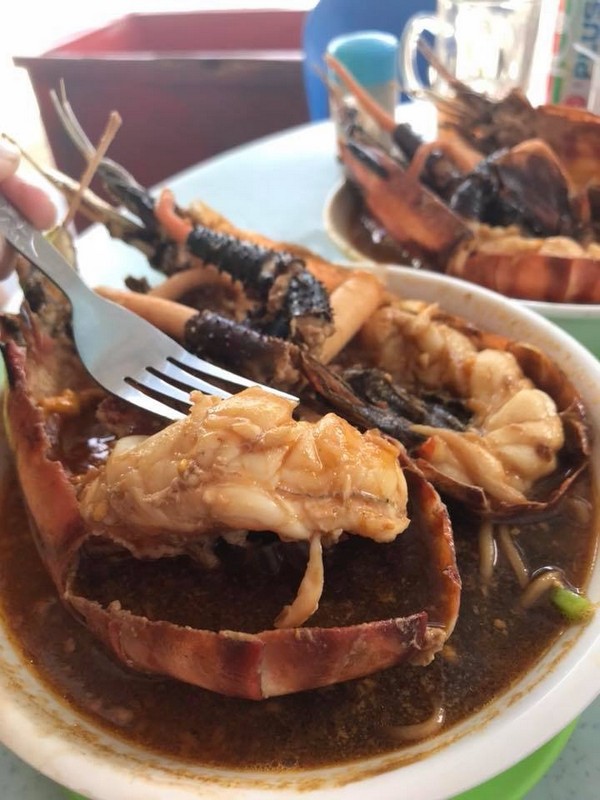 Location:
Address: Simpang Sepupok Niah
Waze/Google Maps: Search for " New Shine Corner Restaurant"
Local Direction: If you are driving to Bintulu or Miri, use the by pass road. If you are driving from Miri, the shop location is near the junction where you turn left to enter Batu Niah. You will see some commercial shop lots around the area. The shop is located inside one of the commercial lots.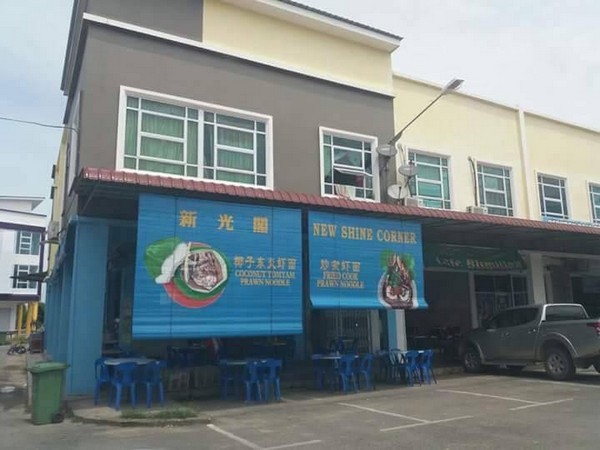 (Tip: You May have to wait for quite sometimes for the food to come but it's normal. They take the time to slowly cook the prawns to perfection. The wait was totally worth it)
(Review & Images via/courtesy of Borneo Foodie)
If you want updates on some of the nice places to eat in Borneo, make sure you like Borneo Foodie Facebook page at www.facebook.com/borneofoodie.
Have a restaurant you want us to review? Contact Borneo Foodie by sending a Message on their Facebook page!