Launched by Naim Land Sdn Bhd Miri, Arista Double Storey Semi-Detached House is located at Desa Murni, within the Bandar Baru Permyjaya. Image showing an artist's impression of Arista double storey semi-detached unit featuring modern and cosy environment, which is an ideal choice for medium to large families since every of the housing unit comprises of 4+1 bedrooms and 3 bathrooms. Land size of the Arista housing unit is 8.03 point with a walled up area of 1751 square ft.
Desa Murni covers an area of 154 acres of price leasehold land within Bandar Baru Permyjaya. It is strategically located within close proximity to the Miri City, Sg. Tujuh Brunei Border Station and education institutions such as Curtin University of Technology (Miri Campus) and various primary and secondary schools. It also has easy access to the Miri Airport via the Kuala Baram-  Airport Express Highway. Desa Murni offers residential homes which are contemporary in design yet affordable.
Available Units: 94. Expected date of completion: 2015.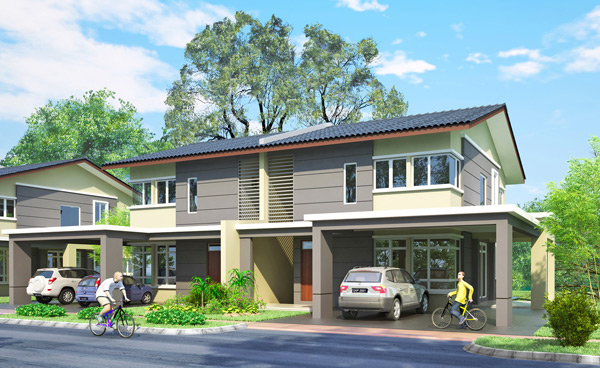 Those interested to look for a Semi-D house are welcomed to call 085-491000 or visit Naim Land Sdn Bhd Miri office Sales Gallery (opening time from 9am till 6pm daily). Currently, limited promotion with great deals and schemes are available: such as cash rebates, free legal fees for the sales and purchase agreement are available on purchase of the housing unit. So, action now.
Floor Plan of Arista Double Storey Semi-Detached House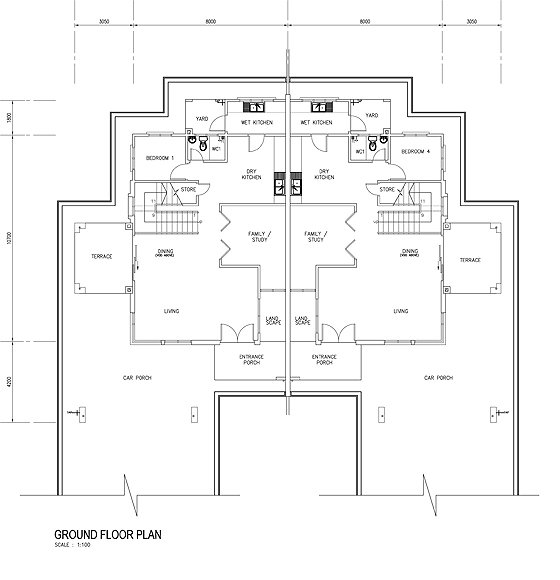 Desa Murni Phase 3-4 is located within Master Plan of Bandar Baru Permyjaya, Miri, Sarawak.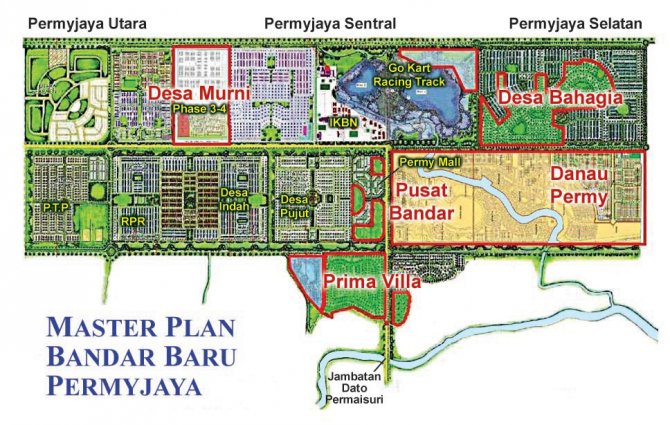 Bandar Baru Permy Jaya Miri Developing Road Map