AirAsia Travel Advisory
AirAsia would like to advise traveling Guests who will be traveling to/via LCC Terminal, Sepang to perform web check-in at http://checkin.airasia.com/ as LCC Terminal is expected to be busier than usual due to the school holiday and year-end holiday season. So, please print your boarding pass before proceeding to airport as your boarding pass cannot be reprinted via check-in kiosk.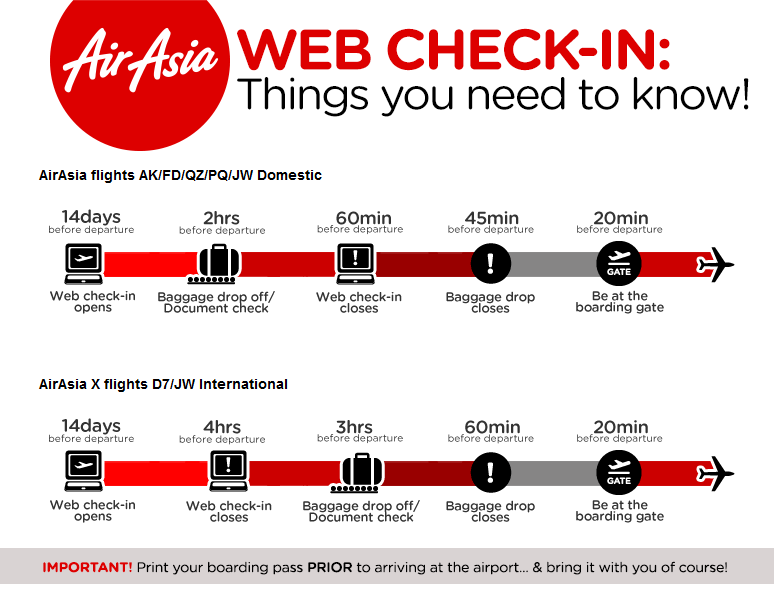 Guests who have performed web check-in and have their boarding passes ready can proceed to the 'Baggage Drop Counter' to drop their baggage. AirAsia Guests are also encouraged to be early at the airport for flights and to clear all travel formalities (immigration and customs inspection) as early as possible in order to avoid missing flights due to potential overcrowding at the airport's checkpoints.
Happy holiday and pleasant journey!
NOTE: Boarding gate closes 20 minutes BEFORE departure.